The World of Mental Health Will Never Be the Same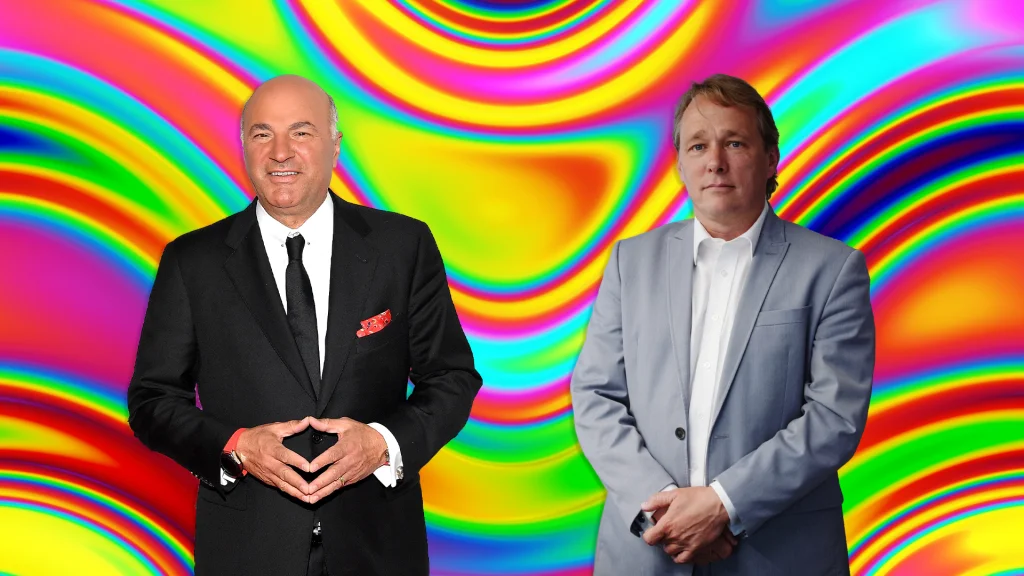 There's something big going on in the investing world, but the major players at Wall Street are doing their best to keep a lid on it. However, their bubbling excitement is clearly showing in the analyst price targets for a very special company…
This Opportunity in Brief
Company: Cybin Inc
Ticker: NYSE: CYBN
Recommendation: STRONG BUY
Cantor Fitzgerald: 12 month price target $9
H.C. Wainwright: 12 month price target $8
Roth Capital Partners: 12 month price target $10
Canacord Genuity: 12 month price target $8
Stifel GMP: 12 month price target $5
Aegis: 12 month price target $9
Take a look at those prices… and then imagine if this was all over a stock that is, as of writing, sitting at about $2. Can you imagine what it would be like to get in on this before the rest of the world catches on?
But what exactly IS this stock? Read on to get the latest scoop.
The Revolution in Mental Health
The COVID-19 pandemic is what we in the investing world would call a transformative event. It made everyone stop and take stalk of what they took for granted – especially in the field of health. In particular, the world has had to take a stark look at the state of mental health care, given all the additional stress. It's clear that previous methods of handling depression aren't going to cut it.
This is the reason you see many companies trying to make their forays into the mental health space. There is a huge need here that requires innovation and creativity to address. Only the best of the best can hope to succeed here – and Cybin is a name that you should be watching, existing on the cutting edge of psychedelic biotech.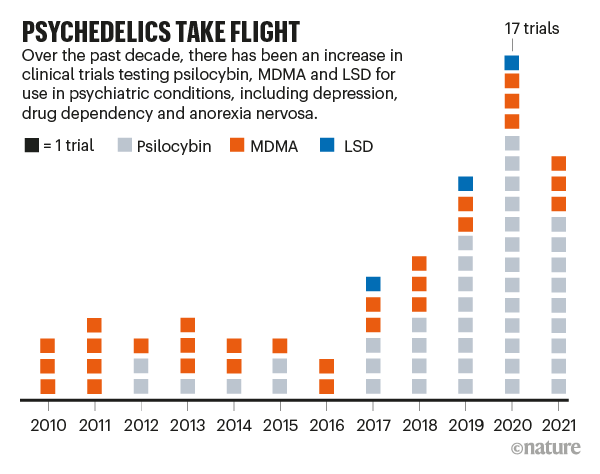 The Need
Classifying the scope of mental health issues can be tricky, as many overlap. This can make this field of mental health and their treatments sometimes difficult for innovators and investors to get a good "reading on".
At any given time, roughly 300M individuals in the world are suffering from Major Depressive Disorder, making it a severe health concern across the globe. In 2017 it was estimated that 7% of American adults had an episode of Major Depressive Disorder. Beyond MDD there are countless people worldwide suffering from mental health concerns such as Alcohol Use Disorder and Anxiety.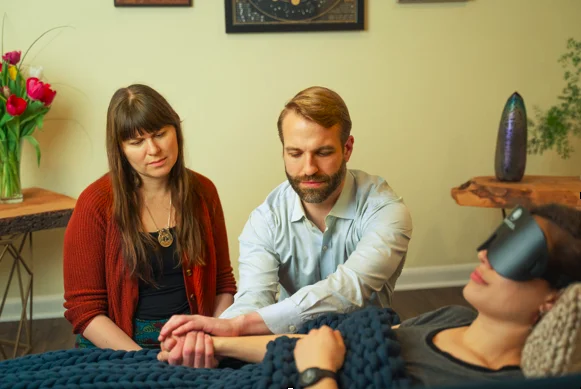 Cybin Treatments
These are certainly imposing problems, but there are equally innovative solutions being created to address them. Cybin is working with psychedelics such as psilocybin and developing ways to use them to combat conditions such as MDD. While psilocybin has long been known to have beneficial effects against depression, its exact mechanics were hard to pin down. Cybin has isolated the effects of psilocybin on helpful mood-boosting chemicals such as serotonin and dopamine, creating the synthetic CYB001. This is a variation of psilocybin without the side effects, designed to maintain the mind in a state of equilibrium during the healing process.
Not only is NSYE: CYBN developing treatments for MDD, but it's also isolating related tryptamine-based substances (CYB003 and CYB004) for the treatment of Alcohol Use Disorder and Anxiety. This is just the tip of the iceberg of [potentially transformative new treatments Cybin is developing for the mental healthcare industry.
A major hurdle was recently crossed when Cybin was granted approval for Phase II clinical trials of CYB001 at the University of the West Indies in Jamaica. At this very moment, Cybin is planning a major clinical study that could revolutionize mental healthcare and bring forward a momentous shift in psychedelic treatments.

The Cybin Team
When innovation is being driven forward this fast, it's comforting to find an outstanding leadership team in charge. Cybin far and away exceeds all expectations when it comes down to high-quality management. Cybin's leadership team is proven, capable, and has the pedigree of greatness. It's a combination of innovative science and corporate titans they have recruited to join in this quest for change that makes this story so compelling.
CEO Dough Drysdale was the former head of M& A at Actavis – where he managed fundraising totally $3 Billion. Actavis is just one of his accomplishments. In his 30 years in the healthcare sector, he's turned around three pharmaceutical companies and completed 15 corporate acquisitions.
Meanwhile, Chief Clinical Officer Alex Belser Ph. D. is a psychedelic researcher at Yale University in psilocybin clinical trials. He has over two decades of experience in the field and has been featured in the New York Times, the Atlantic, the New Yorker, The Guardian, VICE, and in Michael Pollan's book, How to Change Your Mind.
Cybin has even added a former FDA Psychiatry Division Director to its board, in the person of Dr. Thomas Laughren. For 29 years it was Luaghren's job to approve all psychiatric drug developments and won numerous awards for his regulatory accomplishments. When it comes to drug quality and safety, there is no one more qualified.
The Analyst's Dream
Right now the Analysts are all over Cybin, and it's not hard to see why. The use of psychedelics to treat severe mental illness has always been a popular idea to throw around. But Cybin is, right now, undergoing the trials to make it a reality. And the Analysts have listened. Remember those analyst price targets?
This Opportunity in Brief
Company: Cybin Inc
Ticker: NYSE: CYBN
Recommendation: STRONG BUY
Cantor Fitzgerald: 12 month price target $9
H.C. Wainwright: 12 month price target $8
Roth Capital Partners: 12 month price target $10
Canacord Genuity: 12 month price target $8
Stifel GMP: 12 month price target $5
Aegis: 12 month price target $9
It's not just the analysts who are getting excited. Many major figures in the investing world are showing their interested – including Kevin O'Leary of Shark Tank fame.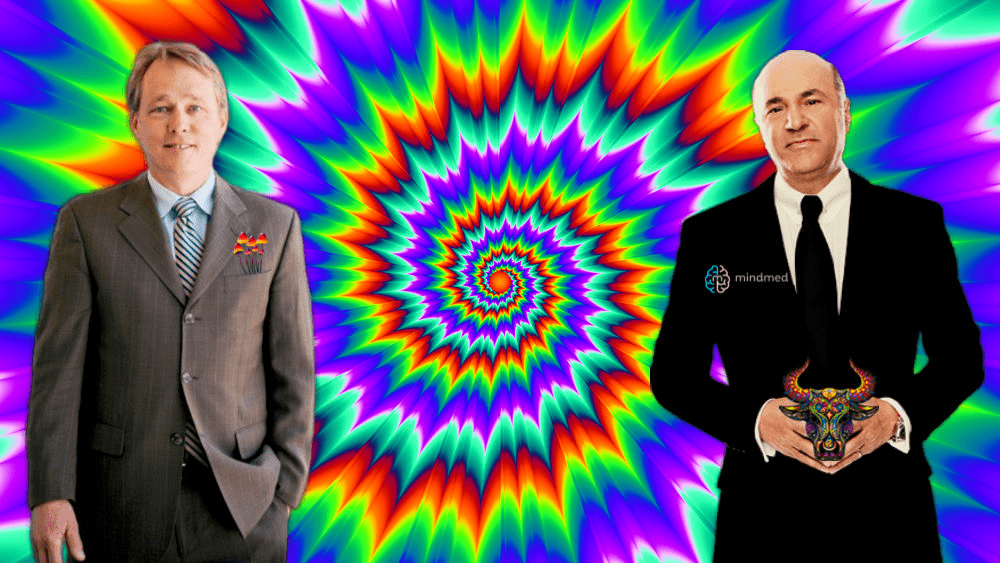 To many, O'Leary's involvement seems shocking, considering that he's constantly warned off investors from similar medical drug investment deals, particularly in cannabis. However, when it comes to the psychedelics wave, he's making it clear that he trusts it's clear sailing ahead – and he's getting on that boat early.
DISCLAIMER: This report is for informational purposes only, and does not represent a solicitation to buy or sell the profiled company's securities, which trade under the symbol CYBN, nor any other securities. Neither NasdaqStocks.com nor its employees are certified financial analysts or licensed in the securities industry in any manner. The information in this marketing piece and any accompanying information is subjective opinion and may not be complete, accurate or current and was paid for directly or indirectly by shareholders of the profiled company who may or will profit as a result of the preparation, publication and distribution of this marketing piece and accompanying information. Nasdaqstocks.com is owned by MCM Consulting LLC., a Wyoming Corporation that has been compensated thirty thousand dollars by a non controlling third party for a period beginning July 25th, 2021 to publicly disseminate information about Cybin, its products and services for potential customers and that while the company is publicly listed and its shares can be bought and sold, the purpose of this advertisement it to present information and awareness about Cybin and its products and services. We own zero shares. NasdaqStocks.com also expects to garner new subscribers as part of its efforts. This marketing piece contains forward-looking statements that involve risks and uncertainties. This marketing piece contains or incorporates by reference forward-looking statements, including certain information with respect to plans and strategies of the featured Company. As such, any statements contained herein or incorporated herein by reference that are not statements of historical fact may be deemed to be forward-looking statements. Without limiting the foregoing, the words "believe(s)" "anticipate(s)", "plan(s)" "expect(s)" "project(s)" "will" "make" "told" and similar expressions are intended to identify forward-looking statements. There are a number of important factors that could cause actual events or actual results of the Company to differ materially from these indicated by such forward-looking statements. Certain statements contained herein constitute forward-looking statements within the meaning of Section 27A of the Securities Act of 1933 and 21E of the Exchange Act of 1934. Such statements include, without limitation, statements regarding business, financing, business trends, future operating revenues and expenses. There can be no assurance that such expectations will prove to be correct. Investors are cautioned that any forward-looking statements made by the Company, or contained in this Report are not guarantees of future performance, and that the Issuer's actual results may differ materially from those set forth in the forward-looking statements. Difference in results can be caused by various factors including, but not limited to, the Company's ability to be able to successfully complete planned funding agreements, to successfully market its products in competitive industries or to effectively implement its business plan or strategies. To reiterate, information presented in this Report contains "forward-looking statements". Any statements that express or involve discussions with respect to predictions, expectations, beliefs, plans, projections, objectives, goals, assumptions, or future events or performance are not statements of historical fact and may be "forward-looking statements." Forward-looking statements are based on expectations, estimates, and projections at the time the statements are made that involve a number of risks and uncertainties which could cause actual results or events to differ materially from those presently anticipated. Forward-looking statements in this Report may be identified through the use of words such as "expects," "will," "anticipates," "estimates," "believes," "may," or by statements indicating certain actions "may," "could," or "might" occur. More information on the Company may be found athttp://www.sec.gov; readers can review all public filings by the https://www.sec.gov


2021 NasdaqStocks.com All Rights Reserved.