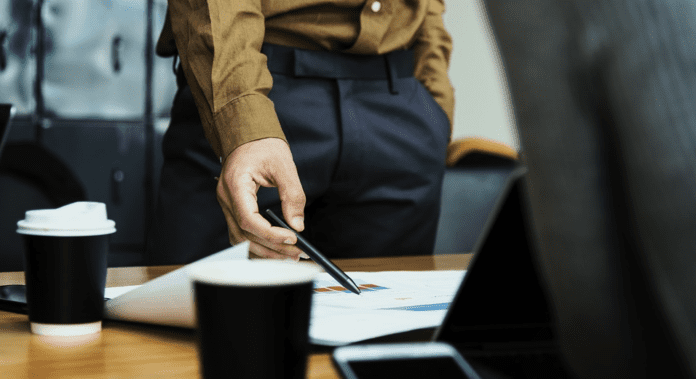 Navigating one's way around the investment world can be daunting.  There are so many different directions one can go in, but not every avenue fits every investor.  Many people have a basic understanding of what it is to invest in stocks and bonds – but then things start getting complicated.  This feature will sort out the difference between ETF options and Index options.
An exchange-traded fund or ETF option trades similarly to common stock because it is on an exchange.
At its most basic, an ETF is a mutual fund that trades like an individual stock.  An ETF is a security that tracks an index, a commodity or basket of assets.  It can be bought and sold throughout the day just like stocks, and ETFs can have price fluctuations.  ETFs lend diversity to one's investment portfolio which can be an advantage.
Why invest in ETF options?  A great reason is they have expanded tremendously which has enabled investors to explore many different investment opportunities.  
Investors looking for different positions can now take long and/or short positions, in addition to leveraged long or short positions, in many cases, on the following types of securities:
Bonds (corporate, treasury, munis international)
Domestic and foreign stock indexes (growth, value, sector, large-cap, and small-cap)
Commodities (financial assets, physical commodities, commodity indexes, etc.)
Currencies (euro, yen, pound, etc)
The following ETFs are currently showing the most promising option trading volume on Nasdaq.
| | |
| --- | --- |
| SPY | SPDR S&P 500 ETF |
| EEM | iShares MSCI Emerging Markets ETF |
| XLF | Financial Select Sector SPDR Fund |
| TVIX | VelocityShares Daily 2x VIX Short Term ETN |
| QQQ | PowerShares QQQ |
| GDX | VanEck Vectors Gold Miners ETF |
| VXX | iPath S&P 500 VIX Short-Term Futures ETN |
| UVXY | ProShares Ultra VIX Short-Term Futures |
| FXI | iShares China Large-Cap ETF |
| EFA | iShares MSCI EAFE ETF |
ETFs have gained in their numbers and become extremely prominent very quickly, however, most ETFs are not traded heavily.  The fact is, many ETFs are exceptionally specialized or cover a particular segment of the market. The end result is they have limited appeal to the investing appetites of the public.
It is important to analyze the level of option-trading occurring for the ETF an investor wishes to trade.  Many ETFs track the same indexes that straight index options track, which is another reason trading volume should be taken into account.
In order to grasp the difference between index options and ETF options, one must understand what an index option is (and is not).
A market index is basically a measure created for investors to track the entire performance of a set combination of investment instruments.  To illustrate: the S&P 500 index tracks the movement of 500 big-cap stocks while the Russell 2000 index tracks the performance of 2,000 small-cap stocks.  Indexes such as these track their stocks' price trends, but for most investors, there has been no way to actually trade these indexes.  Since the dawn of index funds, index trading, and index options, now the investing public finally has access to these prominent indexes.
By listing options on various market indexes, many traders were permitted for the first time to trade a broad segment of the financial market with only one transaction.  The Chicago Board Options Exchange (CBOE) offers listed options on over 50 foreign, domestic, volatility and sector-based indexes.
The following index options are among the most actively traded on the CBOE:
| | |
| --- | --- |
| SPX | S&P 500 Index Options |
| VIX | CBOE Volatility Index® (VIX®) Options |
| RUT | Russell 2000 Index Options |
| NDX | Nasdaq 100 Index Options |
| XSP | Mini S&P 500 Index Options |
| DJX | Dow Jones Industrial Average Options |
| OEX | S&P 100 Index Options (American style) |
| XEO | S&P 100 Index Options (European style) |
| MNX | Mini-Nasdaq 10 Index Options |
| RVX | CBOE Russell 2000 Volatility IndexSM (RVXSM)  Options |
It is important to note that there is no trading taking place in the underlying index itself when trading options.  The index option value exists only on paper and is calculated.  The options only allow speculation on the direction of the underlying index's price direction, or to hedge part or all of a portfolio that could closely correlate to that specific index.
The most important difference between index options and ETF options is the way in which they settle.
There are a few things that set index options and ETF options apart, but knowing how the two options settle is the most essential for investors to realize.  Index options are "European" style, meaning they settle in cash, while ETFs are "American" style and settle in shares of the underlying security.
Index options can be purchased and sold before expiry, but they cannot be exercised because there is no trading in the actual underlying index.  Because of this, there are no early exercise considerations when trading an index option.
American options can be exercised at any time prior to their expiry (early exercise) which will generate a trade in the underlying security. This can have significant consequences for a trader.
The amount of option trading volume will play an essential role in deciding whether to invest in ETF options vs. index options.
Option trading volume is most important when examining indexes and ETFs that track the same (or very similar) security.
If a trader wished to venture on the direction of the S&P 500 index using options, they would have several choices:  SPX, SPY, and IVV each track the S&P 500 Index.  SPX and SPY have high trading volume which results in very tight bid-ask spreads.  The blend of high volume and tight spreads suggests investors are able to trade the two securities actively and freely.  In contrast, IVV is very thin and the bid-ask spreads are much higher.  When selecting between trading SPX and SPY, a trader has to choose whether to trade American style options that exercise the underlying shares (SPY) or European style options that yield cash at expiry (SPX).
Investors have many choices when it comes to how they build their portfolios.  There are many opportunities available, which can be both good and bad.  The average investor can become overwhelmed by the many possibilities so research is key.  Deciding whether to trade index options or ETF options is something to mull over in great detail before jumping in with one's investing money.