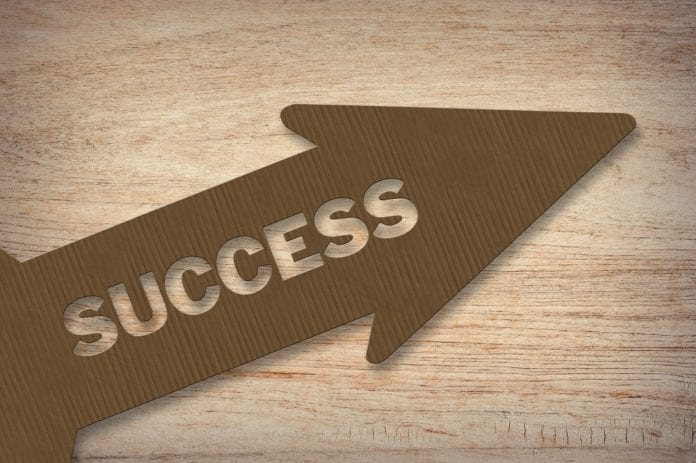 Trading stocks literally has its ups, and downs. Recent market volatility, domestic and world politics, and pullbacks in the market have investors looking for an alternative.
Trading ETFs over stocks may have advantages for some investors.
An exchange-traded fund, or ETF, is a marketable security that tracks bonds, a commodity, an index, or a basket of assets such as an index fund. ETFs are advantageous in several ways since they have lower fees than conventional mutual funds, are priced throughout the day, and can track an index.
Senior vice president of investment product management at New York based brokerage house E-Trade Rick Messina says, active investors wishing to "eliminate single-stock noise," have been buying and selling ETFs. "They can also be a cleaner play for active traders," he states. "Investors are drawn to them because they are transparent, highly liquid, and typically come with low expense ratios."
ETFs can be a better choice for investors looking to diversify, but not wanting to painstakingly choose lower risk stocks to invest in.
According to Messina, "For many investors, broad index ETFs are the bones of their portfolio and serve as the foundation, while traditional stocks or opportunistic ETFs like sector or thematic ETFs are deployed to bolster returns or mitigate risks." He further notes, "Foreign equities, emerging markets, commodities and bonds are now easily accessible to the retail investor through ETFs."
Not all ETFs are created equal, knowing which of the thousands to buy is worth the research.
Messina says, "When you're looking to trade ETFs, especially in times of increased volatility, consider the market cap and bid-offer spread and approach any ETF that is new to the market with a fair dose of skepticism."
Buying sector specific ETFs in diverse strategies, like equal weight or smart beta, or opting for a collection of defensive-sector ETFs such as consumer staples or utilities, are options.
Centerville, OH president of 401 Advisor, Bill DeShurko hedges his portfolio with unleveraged S&P 500 ETF ProShares Short S&P 500 (SH).  He says, "Let's say I want to move to a 40 percent cash position, but don't want to sell 40 percent of my portfolio.  If I sell 20 percent and buy SH, I can keep 20 percent instead of selling for cash and accomplish roughly the same thing as a 40 percent cash position."
Of the affect that political agitation has on market volatility he says, "[it's making it] too random to try and time and trade.  Guessing [President Donald] Trump's tweets and reactions to them is a fool's game."
When the market is volatile, investing in ETFs is favorable over stocks.
Miami based trader, investor, and co-founder of Marijuanastocks.com Jasan Spatafora says ETFs such as ProShares Ultra VIX Short-Term Futures ETF (UVXY) and VelocityShares Daily 2x VIX Short Term ETN (TVIX) are more advantageous assets to trade than stocks when the market is shaky. He notes, "Coupled with the tax-related sell-offs, it makes the VIX a great way to hedge against the broader market."
Depending on the current political headlines, most of these ETFs are held only for a brief period of time. Spatafora says, "I've held some of these for five to 30 minutes. Occasionally, I will hold them overnight, depending on the catalyst that made me initiate the trade in the first place. I don't mess with the VIX unless there is a catalyst."
Spatafora takes an interesting approach to playing the future market. During the 2016 election, he played based on how each candidate fared during the presidential debates.  Now he trades on the turbulence of the market as a result of President Trump's tweets.
"I have notifications set on his tweets and news and I will even go so far as to watch the White House briefings to see how White House Press Secretary Sarah Sanders responds," he says. "Unfortunately, the easiest trades of the year have been based on the leader of the free world and other people in his administration putting their foot in their mouths without understanding cause and effect as it relates to global markets."
ETFs help investors avoid volatility in the market.
Stock correlations reflect rises in stock market turbulence says founder and head trader of InvestingWithOptions, Steven Place. He says, "In other words, stocks start to all move on the same conveyor belt. It doesn't matter how good of a stock picker you are when the entire market is going up and down 2 percent per day."
Place, an options trader, hones in on ETFs with strong options markets attached to them.  He focuses on a type of option called a credit spread, allowing him to speculate on the direction of the ETF with minimal risk.
He says, "These credit spread trades have a holding period between two weeks and two months, with an expected return on capital of 10 to 15 percent." He favors ETFs that are "cash settled," meaning that they track an index but do not have shares traded like RUT, VIX and SPX.
"ETFs are great for individual investors because it eliminates single stock risk," Place says. "If a company gets hit on bad earnings, it will have a much smaller effect on the ETF."
An excellent way to choose a sector is to buy SPDR sector ETFs, with the caveat these ETFs may miss moves on individual stocks.
Place points out SPDR S&P Retail ETF (XNAS: XRT), which is down from its all-time highs while specialty retail stocks like American Eagle Outfitters (XNAS: AEO), Guess (XNAS: GES), and Lulemon Athletica (XNAS: LULU) have seen huge rises over the last few years.
ETFs holding 15 to 20 stocks are a better option than trading stocks, even in a stable market. 
These ETFs can add diversification while reducing risk, according to director of the Roland George investments program at Stetson University K.C. Ma. George says, "There is little stock selection left and different pockets of the market may be reacting more or less to the new event which drives the market in the short run."
Due to the daily instability caused by trade talks and tarrifs, "it stands to reason to trade against the announcements," he says. "If you have to trade it, you trade the news event stocks or ETFs for the duration of the news event."
By adding ETFs to diversify an investor's portfolio, they may take some of the pain out of market volatility raised by domestic and world headlines.