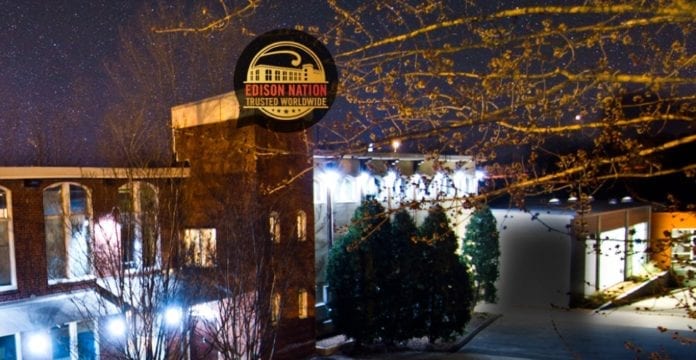 The market spoke loudly when it drove these IPO shares much higher
The company's pioneering e-commerce strategy led YoY revenues 10% higher
It's an intellectual property juggernaut
It does something Amazon doesn't, and that makes it a potential target for a rich takeover
That could be why venture capitalists wanted such a sweet pre-IPO deal
Investor excitement rocked its IPO 30% higher at the opening bell.
Though venture capitalists had privately paid $5 a share, the market thought differently as instant momentum carried the newly listed shares to $6.51.
It closed that day – its first on the NASDAQ – at $7.06, a 41% jump over the smart VC money. After all, venture capitalists always seem to get the best deals.
Like many new-to-the-NASDAQ stocks, after its September 13, 2018 IPO, its price dipped slightly, then rose again, always staying about $1 more than the VC paid.
Tensions, Tariffs And Tantrums
Then, worries about tariffs, interest rates, and political intrigue created a chaotic wave of uncertainty that swept through the markets as a whole starting on Dec 7.
Over the next two weeks the Dow fell 10%, the NASDAQ 9%, as the selloff punished the good and bad alike.
Among the victims was Edison Nation (NASDAQ:EDNT), a company that just came public with successful NASDAQ IPO. It fell in line with the markets, down 9% after Dec. 7.
There are a lot of good companies in the same situation – established companies like Edison Nation that are revenue and net income positive but suffering along with the broad markets.
But Edison Nation looks particularly special because its shares are now around $5, the very same price that drew all the venture capital interest.
And, because Edition Nation's shares fell in line with the NASDAQ, it suggests that EDNT's shares could come roaring back when the markets again soar.
If fact, it could lead the way higher on soaring revenues thanks to EDNT's strategy that has already delivered more than $250 million of product sales into the global marketplace.[i]
Moreover, those strong sales are why Edison Nation could be a takeover target of one of the world's biggest companies.
Here's what's going on – why Main Street investors should not lose sight of Edison Nation (NASDAQ:EDNT)
The Retail Revolution Favors Disrupters
As Amazon.com's share price rocketed from $350 in early 2014 to $2,003 in late 2018.[ii] investors were forced to look for alternate, less expensive, ways to play the Amazon (NASDAQ:AMZN) mega craze.
Smart plays such as United Parcel Service (NYSE:UPS) and FedEx (NYSE:FDX) –that deliver Amazon's packages – quickly became overvalued soaring 243% and 389%.
Amazon itself throttled the market for new stock listings by scouring the globe for alternate investments then quietly gobbling up, or investing in, at least 128 smart startups.[iii]
Because of that, it's become nigh on impossible to ride Amazon's coattails to a major stock market success.
Again, the reason for that is its voracious appetite and need for domination.
"When Amazon decides it wants to win something and the market's important to it, it will try to compete," said Jeremy Levine, a partner at venture capital firm Bessemer Venture Partners. "If it can't, it will ultimately buy the leader."
But today, at least for the moment, there is a cure for the paucity of alternate AMZN investments.
It comes in the form of a company called Edison Nation (NASDAQ:EDNT), which launched its successful NASDAQ IPO in September 2018.
Edison Nation is an incubator of sorts.
It's also becomes "royalty" in the As Seen On TV space, after successfully shepherding more than $250 million worth of new products to market.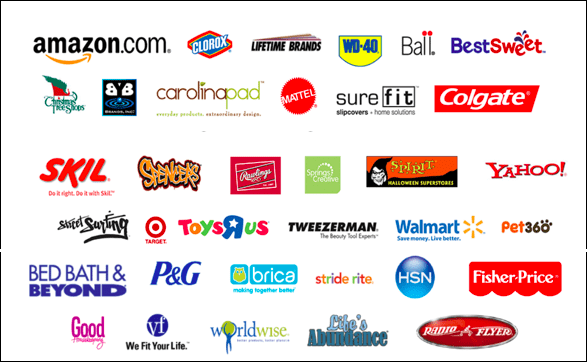 In fact, Edison Nation (NASDAQ:EDNT) has invested in, or helped, young companies reach retail nirvana – placement of the shelves of major brick-and-mortal retailers, such a Walmart, Target, Best Buy and Dick's.
And, Edison Nation has led startup companies to the Promised Land, listings on Amazon.com.
And, as most every investor knows, Amazon is a behemoth and very much the center of today's retail action.
It has few peers when it comes to next-day-delivery gratification.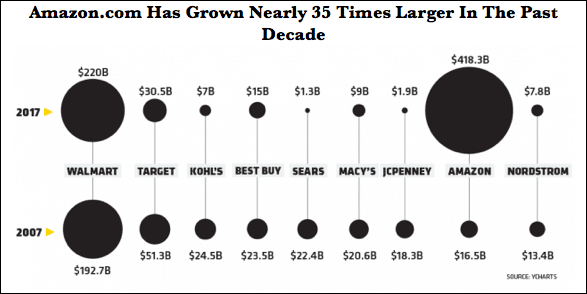 Edison Nation Is Pioneering A New Era In Retail
But there is a hole in Amazon's game plan – product development.
Edison Nation has filled the vacuum. Because it's one thing to have an idea for a product, and it's an altogether different thing to get it designed, manufactured, and onto store shelves.
Moreover, the process for developing and launching consumer products has changed significantly in recent years.
In the old days, companies maintained multimillion-dollar research and development divisions that came up with and launched products to be sold primarily on retail shelves.
The new products were supported by large television and print advertising investment.
The emergence of e-commerce giants, primarily Amazon.com has, to say the least, laid waste to the idea about the need for retail shelf space.
And, while Amazon and Walmart (NYSE:WMT) will remain dominant, the internet has created more of a democracy for inventors.
EDNT Is A Magnet For Expert Entrepreneurs
And Edison Nation is at the heart of that democracy.
That's because EDNT partners with more than 140,000 inventors to bring innovative new products to the market from the first idea to the final say.
It's a solid business plan that allows Edison Nation generate revenues and related cash flows by acquiring intellectual property rights from private inventors.
Then Edison commercializes the new product.
As indicated by the more than 140,000 inventor/entrepreneurs in Edison Nation's stable. The company makes it easy to pitch ideas to it.
That's because Edison has a website where inventors submit their innovative product ideas.
The intellectual property rights acquired through these various sources is then licensed to either manufactures or retailers.
In certain instances, the Edison Nation develops the intellectual property itself then develops a  Direct Response Television market. That's where the company develops and tests infomercials.
Investors and venture capitalists are drawn to this model because positive test results allows the company to license the products to strategic partners in the DRTV industry.
This strategy led Edison Nation to see its year over year revenues jump 10% at the end of 2018's third quarter to $12.8 million, compared to $11.6 million at the end of 2017's 3Q.[i]
Among its 40 employees is a fully staffed office in Hong Kong, which oversees manufacturing.
Edison Nation's expanding revenues are just one of the…
10 Reason To Add NASDAQ-Listed Edison Nation To A Diversified Portfolio
There may never be a better time to closely examine Edition Nation because global turmoil pushed its shares into the valuable pre IPO range.
That's the "insiders" price venture capitalist paid in private pre IPO sales.
After making a solid debut in autumn 2018, Edison Nation's fall perfectly mirrored the NASDAQ's, at 9%, which suggest it will roar back when the markets once again spring to life.
Edison Nation rarely makes a move if it doesn't control a startup inventor's intellectual property.
EDNT has led more than $250 million worth of new products to the market.
Its expertise on the global retail scene is why Edison Nation,s 2018 YoY 3Q revenues jumped 10%.
Product development is something Amazon doesn't do.
Edison Nation's product development expertise has put innovative products on the shelves of major retailers, such as Walmart, Target, Home Depot, Bed Bath and Beyond, Dick's, and, the biggest of them all, Amazon
Amazon has spent billions of dollars acquiring 128 companies. Product development could be a key component to its growth.
That's why all bets are off as to how high Edison Nation could soar if Amazon get an appetite for it.
Value Laden Edison Nation (NASDAQ:EDNT) Is Positioned For Superb Growth Or Potentially A Lucrative Takeover
Investors don't often get a shot at the pre IPO prices venture capitalists pay.
Yes, it takes a market swoon to get to those prices, but in Edison Nation's case, the market looks to have done investors a big favor.
That could make Edison Nation (NASDAQ:EDNT) a classic "second-chance" company, which Main Street investors should, at a minimum, consider keeping an eye on.
[1] See company investor deck
[2] https://finance.yahoo.com/quote/AMZN?p=AMZN&.tsrc=fin-srch
[3] https://www.inc.com/magazine/201705/zoe-henry/will-amazon-buy-you.html
[4] See company investor deck
NASDAQSTOCKS.COM is owned by MILLIONAIRE MEDIA LLC., a Nevada Corporation that has been compensated twenty thousand dollars by Rok Marketing Inc. for a period beginning January 2, 2019 and ending January 16, 2019 to publicly disseminate information about Edison Nation, its products and services for potential customers and that while the company is publicly listed and its shares can be bought and sold, the purpose of this advertisement it to present information and awareness aboutEdison Nation. and its products and services. We own zero shares. Click Here For Full Disclaimer.