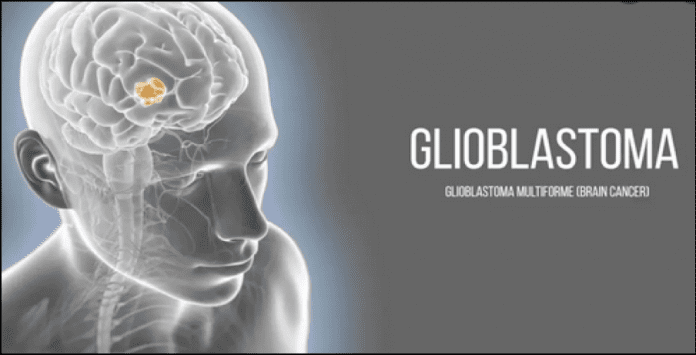 Investors Act On News That CNSP's Phase II Trails Get The Green Light.
That's because CNSP's drug produced a complete response, which is very rare with brain cancer and even more rare in Phase I trials.
Now, FDA Considers Awarding Accelerated Status To CNSP's Breakthrough Drug.
Hope!
One more day. One more week. One more month.
For tens of thousands of people with a common but aggressive brain cancer, life is about hope for a winning treatment.
It's that kind of hope some brain cancer patients are looking for from a young biotech, CNS Pharmaceuticals (NASDAQ:CNSP), which made its successful Initial Public Offering on Friday November 8. CNSP shares closed at $4.57, up just under 15%.
The positive investor response is because the brain cancer CNS is targeting is Glioblastoma Multiforme, also known as GBM.
It's the highly invasive, malignant, and virtually incurable, cancer that killed Sens. Ted Kennedy and John McCain, exactly nine years apart to the day.
CNS's Brain Cancer Drug
 – Berubicin –
Has Shown Awesome Potential
But, CNS has a drug called Berubicin that shows great potential for offering the GMB suffers a glimmer of hope.
A potentially huge breakthrough, Berubicin was developed by researchers at the world-renowned M.D. Anderson Cancer Center in Houston, Texas. It's the world's largest cancer research center.
CNS's Berubicin has such potential that CNS was able to forge a collaboration agreement with Reata Pharmaceuticals (NASDAQ:RETA), which sports a $1.5 billion market cap. Berubicin also attracted more than $25 million in private capital and grants.
Today, CNS is led by three world-class cancer doctors. They are set to begin Phase II clinical trials with Berubicin.
There Is No Question CNS Pharmaceuticals (NASDAQ:CNSP) Is Led By Brilliant Doctors
Admittedly, the term "world-class" is overused and often undeserved. But that is not the case with CNS Pharmaceuticals. Its three preeminent cancer researchers include:
Dr. Sandra L. Silberman, a Hematologist/Oncologist who, while at Boston's Dana Farber Cancer Institute, played key roles in the development of many drugs including Gleevec™, for which she led the global clinical development at Novartis.
Gleevec is a landmark drug that turned some cancers of the blood, such as forms of leukemia, into chronic illnesses instead of death sentences. The hope is similar for CNS Pharmaceutical's Berubicin
That's because, Dr. Silberman has led drug trials from Phases I through III during her work with leading biopharmaceutical companies, including Bristol-Myers Squibb, AstraZeneca, ImClone and Roche.
Another member of the CNS team is Dr. Waldemar Priebe, Ph.D. He's a world-renowned medicinal chemist, and entrepreneur. Dr. Priebe is also a professor in the Department of Bioimmunotherapy at MD Anderson.
He's the founding scientist of six pharmaceutical companies, including three listed on NASDAQ. And, it was Dr. Priebe's research that formed basis for the development of the potent agents that make Berubicin one of the leading drugs in cancer research.
Finally, there's Dr. Donald Picker, who joined the CNS team in November 2017. His 35 years of drug development experience includes the development of Carboplatin, one of the world's leading cancer drugs, acquired by Bristol-Myers Squibb and with annual sales of over $500 million.
A Young Biotech Getting To Phase II, With What Could Be A Miracle Drug, Is A Notable Investment Event
And, to be frank about, the team at CNS Pharmaceuticals (NASDAQ:CNSP) could be offering investors hope as well… though solving brain cancer is the ultimate hope.
To that end, investors should be aware that CNS received positive guidance from FDA.
So, now Berubicin is poised for a Phase II clinical trial for treatment, with a potentially  accelerated approval pathway due to desperate unmet clinical need.
That rush could be on because the team that developed Berubicin solved one of brain cancer's most baffling puzzles. The research found away deliver a powerful anticancer drug directly to the brain tumor.
The drug is of a class known as anthracyclines. They are among the most effective anticancer treatments ever developed and are effective against more types of cancer than any other class of chemotherapeutic agents.
Until now, however, the problem with anthracyclines was they could not cross what's known as the Blood Brain Barrier. The barrier is semipermeable, but highly selective in what it allows from the circulating blood into the brain.
In simple terms, the BBB allows Berubicin access to the brain where it can make contact with, and destroy, cancer cells.
Here is why the FDA could fast track Berubicin.
First, Berubicin has been studied in depth because it was in pre-clinical and human clinical development for more than 15 years. That's not a long time in drug development as researchers fine tune how the drug works.
Then, the GBM in Berubicin's Phase 1 trial showed what's called a clinically significant response to the drug.
One GBM patient from Phase 1 remains cancer-free 10 years after treatment with Berubicin.
Its Drug Could Defeat Other Cancers, So The Long-Term Outlook Is Bright For CNS Pharmaceuticals (NASDAQ:CNSP)
In all, to date, the evidence finds that Berubicin lets GBM sufferers live beyond the median survival rate of only 14.6 months from diagnosis.
That's hope. And, it means Berubicin could be one day closer to widespread use.
Moreover, pre-clinical research found that Berubicin shows promise in defeating pancreatic and ovarian cancer, as well as lymphomas.
This would amount to a major breakthrough as well because ovarian and pancreatic cancers are difficult to detect until they have really taken hold. That makes them just as deadly a GBMs.
Defeating one cancer – GBM – would make CNS Pharmaceuticals a notable biotech. Tackling pancreatic and ovarian cancer, too, could make CNS Pharmaceuticals one of the world's most important biotech.
From its solid November 8, IPO, this is the shared hope of patients and investors for CNS Pharmaceuticals (NASDAQ:CNSP).
——————————————————-
DISCLAIMER: This report is for informational purposes only, and does not represent a solicitation to buy or sell the profiled company's securities, which trade under the symbol soly, nor any other securities. Neither NasdaqStocks.com nor its employees are certified financial analysts or licensed in the securities industry in any manner. The information in this marketing piece and any accompanying information is subjective opinion and may not be complete, accurate or current and was paid for directly or indirectly by shareholders of the profiled company who may or will profit as a result of the preparation, publication and distribution of this marketing piece and accompanying information. NASDAQSTOCKS.COM is owned by MCMConsulting., a Wyoming Corporation who's owners have been compensated seventy five thousand shares of restricted stock by cns pharmaceuticals for a period beginning April 11th, 2019 and ending May 11th, 2020 to publicly disseminate information about cns pharmaceuticals , its products and services for potential customers and that while the company is publicly listed and its shares can be bought and sold, the purpose of this advertisement it to present information and awareness about cns pharmaceuticals . and its products and services. NasdaqStocks.com also expects to garner new subscribers as part of its efforts. This marketing piece contains forward-looking statements that involve risks and uncertainties. This marketing piece contains or incorporates by reference forward-looking statements, including certain information with respect to plans and strategies of the featured Company. As such, any statements contained herein or incorporated herein by reference that are not statements of historical fact may be deemed to be forward-looking statements. Without limiting the foregoing, the words "believe(s)" "anticipate(s)", "plan(s)" "expect(s)" "project(s)" "will" "make" "told" and similar expressions are intended to identify forward-looking statements. There are a number of important factors that could cause actual events or actual results of the Company to differ materially from these indicated by such forward-looking statements. Certain statements contained herein constitute forward-looking statements within the meaning of Section 27A of the Securities Act of 1933 and 21E of the Exchange Act of 1934. Such statements include, without limitation, statements regarding business, financing, business trends, future operating revenues and expenses. There can be no assurance that such expectations will prove to be correct. Investors are cautioned that any forward-looking statements made by the Company, or contained in this Report are not guarantees of future performance, and that the Issuer's actual results may differ materially from those set forth in the forward-looking statements. Difference in results can be caused by various factors including, but not limited to, the Company's ability to be able to successfully complete planned funding agreements, to successfully market its products in competitive industries or to effectively implement its business plan or strategies. To reiterate, information presented in this Report contains "forward-looking statements". Any statements that express or involve discussions with respect to predictions, expectations, beliefs, plans, projections, objectives, goals, assumptions, or future events or performance are not statements of historical fact and may be "forward-looking statements." Forward-looking statements are based on expectations, estimates, and projections at the time the statements are made that involve a number of risks and uncertainties which could cause actual results or events to differ materially from those presently anticipated. Forward-looking statements in this Report may be identified through the use of words such as "expects," "will," "anticipates," "estimates," "believes," "may," or by statements indicating certain actions "may," "could," or "might" occur. More information on the Company may be found at http://www.sec.gov; readers can review all public filings by the http://www.sec.gov.