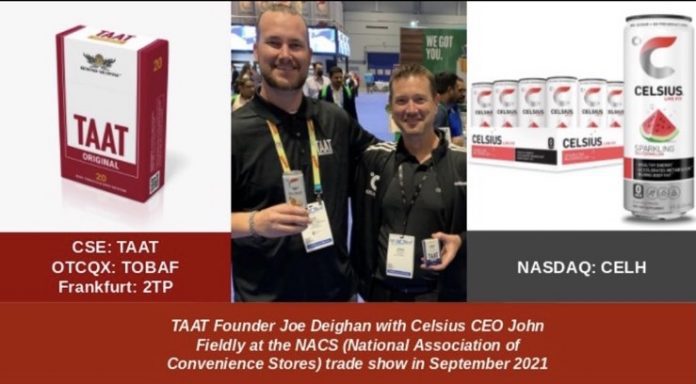 As you may know TAAT Global (CSE: TAAT) (OTCQB: TOBAF) is one of our favorite companies our staff considers to have limitless potential. Today news broke that Horizon's cofounder Debbie Chang made its SECOND major blockbuster investment into TAAT Global! So what does this all mean? Let's take a deeper look into what investors most likely can expect moving forward.
The investment group is very enthusiastic about Beyond Tobacco™ her and her group loves the fact that it is a nicotine-free alternative to cigarettes, something that is used by more than one billion people worldwide. Samples of TAAT™ have been very well received with smokers of legal age commenting on the remarkable similarity of the user experience compared to that of a traditional cigarette. They believe that the potential for a nicotine-free alternative to cigarettes is tremendous at a global level.
Just hours ago TAAT announced that it has closed an additional private placement of CAD $10,000,000 with subscribers to the Placement consisting of a group of venture investors led by Ms. Debbie Chang, co-founder of Horizons Ventures. 
This demonstrates that Horizon has put their money where their mouths are with a staggering CAD $26,700,000 being invested into TAAT™ to date.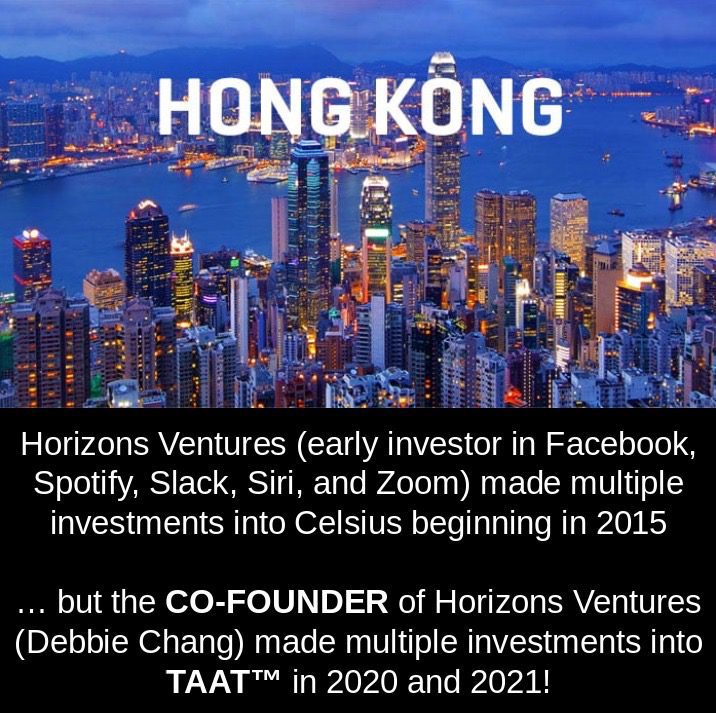 TAAT has also upgraded to the OTCQX recently and also has inclusion of its common shares in the CSE Composite Index® as well as its CSE25™ subset of the 25 largest companies in Composite by market capitalization.
It's also noteworthy to highlight that the most recent placement was conducted at $3.00 which is roughly 130% higher than the 1.30 priced investment the investors made in October 2020. If that isn't conviction then we don't know what is!
TAAT isn't just limited to its initial 1,000+ store launch in the United States… The company has also expanded into Australia, the UK, and Ireland. TAAT plans to use the funds of the placement to further expand its manufacturing resources and continue to strategically scale out the building of its brand-building initiatives.
Today TAAT™ Chief Executive Officer Setti Coscarella commented, "It is a wonderful validation for such prolific investors to be making a follow-on investment into TAAT™ as we continue our entry into the USD $814 billion global tobacco industry, with multiple international expansions already underway. The Investors' initial investment in 2020 was instrumental to us reaching several of the milestones we have attained so far to include growing our manufacturing facilities, undertaking further research and development, placing TAAT™ in more than 1,000 stores in the United States, and organically establishing the TAAT™ brand as a well-known nicotine-free alternative to cigarettes for smokers aged 21+. Accordingly, we are confident that this additional investment can be a catalyst for our continued growth in both new and existing markets, and we are most grateful to the Investors for their ongoing commitment to TAAT™."
If Past Performance Of Companies Invested In Is Any Indicator Then The Sky Is The Limit For TAAT Global!  
As you can see in the CELH chart below, whatever this group of investors touches seems to turn into gold. Will history repeat itself with their recent (and significant) investments into TAAT?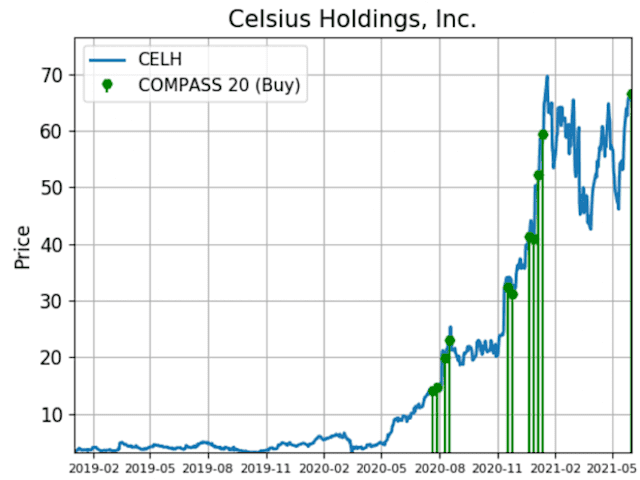 In conclusion we strongly recommend that you keep TAAT on your watchlists as astute investors will almost certainly be buying TAAT hand over fist as they anticipate it potentially becoming the next Celsius type performing stock. The important question is… Will You?