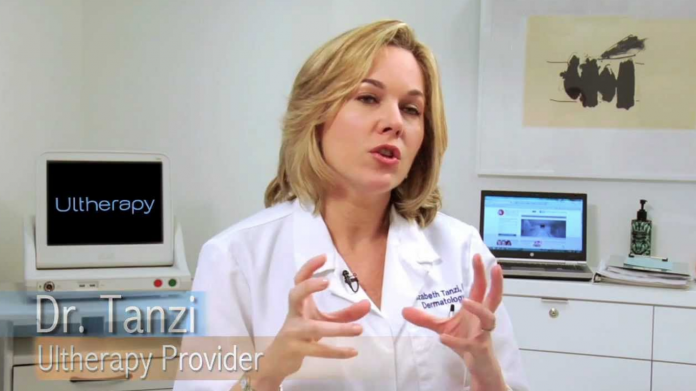 Soliton Announces Cellulite Trial Results to be Presented at National Aesthetics Conference on May 11, 2019
Dr. Elizabeth Tanzi to Present Soliton's Cellulite Data at Music City SCALE 2019 Conference in Nashville, TN
HOUSTON

, 

April 15, 2019

 /PRNewswire/ — Soliton, Inc., (NASDAQ: SOLY) ("Soliton" or the "Company"), a medical device company with a novel and proprietary platform technology licensed from The 

University of Texas

 on behalf of the MD Anderson Cancer Center ("MD Anderson"), today announced that Dr. 

Elizabeth Tanzi

 of Capital Laser and Skin Care will present preliminary data from its completed cellulite clinical trial at the SCALE (Symposium for Cosmetic Advances and Laser Education) conference in 

Nashville, Tennessee

 to be held 

May 9-11, 2019

.
The proof of concept study, conducted by Dr. 
Michael Kaminer

 at SkinCare Physicians in 

Boston, MA

, in collaboration with Dr. Tanzi, was designed to evaluate the safety and efficacy of Soliton's acoustic pulse device for the reduction of cellulite.  The data presented will reflect results from a single acoustic pulse treatment, operating at a higher power level than the Company's RAP device intended for tattoo removal, at the 12-week timepoint. Dr. Tanzi will also review preclinical data that appears to support what the Company believes may be a new method for treating cellulite.
"There has been a lot of anticipation surrounding the potential for our technology as a stand-alone treatment for cellulite," commented Dr. 
Chris Capelli

, President and CEO of Soliton, "especially considering the preclinical data suggesting that our unique acoustic pulses may be capable of achieving results only thought possible with invasive therapies.  Considering that our technology is non-invasive and has been well tolerated by our trial participants, our goal has been to deliver clinically significant results without patient discomfort or downtime.  We believe the upcoming presentation by Dr. Tanzi will be an important indicator of our progress and potential."
Drs. Kaminer and Tanzi are members of Soliton's Advisory Board.
About Soliton, Inc.
Soliton, Inc. is a medical device company with a novel and proprietary platform technology licensed from MD Anderson. The Company's first planned commercial product is designed to use rapid pulses of designed acoustic shockwaves in conjunction with existing lasers to accelerate the removal of unwanted tattoos (RAP device). In addition, higher energy versions of acoustic pulse devices are in early stages of development for potential stand-alone treatment of cellulite and other indications. Both products are investigational and are not available for sale in 
the United States

.
For more information about the Company, please visit:  http://www.soliton.com
Forward-Looking Statements
Some of the statements in this release are forward-looking statements within the meaning of Section 27A of the Securities Act of 1933, Section 21E of the Securities Exchange Act of 1934 and the Private Securities Litigation Reform Act of 1995, which involve risks and uncertainties. Forward-looking statements in this press release include, without limitation, the ability of Soliton's acoustic shockwave device to reduce cellulite in the proof of concept clinical trial. These statements relate to future events, future expectations, plans and prospects. Although Soliton believes that the expectations reflected in such forward-looking statements are reasonable as of the date made, expectations may prove to have been materially different from the results expressed or implied by such forward-looking statements. Soliton has attempted to identify forward-looking statements by terminology including "believes," "estimates," "anticipates," "expects," "plans," "projects," "intends," "potential," "may," "could," "might," "will," "should," "approximately" or other words that convey uncertainty of future events or outcomes to identify these forward-looking statements. These statements are only predictions and involve known and unknown risks, uncertainties, and other factors, including those discussed under in our SEC filings, including under the heading "Item 1A. Risk Factors" in the Form 10-K for year ended December 31, 2018 we filed with the SEC and updated from time to time in our Form 10-Q filings and in our other public filings with the SEC. Any forward-looking statements contained in this release speak only as of its date. Soliton undertakes no obligation to update any forward-looking statements contained in this release to reflect events or circumstances occurring after its date or to reflect the occurrence of unanticipated events.
---
This corporate profile is a paid advertisement and is provided for information purposes only; it should not be used as the basis for any investment decision. We are not registered as a securities broker-dealer or an investment adviser either with the U.S. Securities and Exchange Commission (the SEC) or with any state securities regulatory authority. We are neither licensed nor qualified to provide investment advice. The information contained in this corporate profile is not an offer to buy or sell securities. We distribute opinions, comments, and information free of charge exclusively to individuals who wish to receive them. This corporate profile has been prepared for informational purposes only and is not intended to be used as a complete source of information on any particular company. An individual should never invest in the securities of any of the companies profiled based solely on information contained in this corporate profile. Individuals should assume that all information in this corporate profile is not trustworthy unless verified by their own independent research. Any individual who chooses to invest in any securities should do so with caution. Investing in securities is speculative and carries a high degree of risk; you may lose some or all of the money that is invested. Always research your own investments and consult with a registered investment advisor or licensed stock broker before investing.  This report is for informational purposes only, and does not represent a solicitation to buy or sell the profiled company's securities, which trade under the symbol soly, nor any other securities. Neither NasdaqStocks.com nor its employees are certified financial analysts or licensed in the securities industry in any manner. The information in this marketing piece and any accompanying information is subjective opinion and may not be complete, accurate or current and was paid for directly or indirectly by shareholders of the profiled company who may or will profit as a result of the preparation, publication and distribution of this marketing piece and accompanying information. NASDAQSTOCKS.COM is owned by MILLIONAIRE MEDIA LLC., a Nevada Corporation who's owners have been compensated ten thousand dollars and twenty five thousand shares of restricted stock by Soliton Inc. for a period beginning March 8th, 2019 and ending June 8th, 2019 to publicly disseminate information about Soliton Inc, its products and services for potential customers and that while the company is publicly listed and its shares can be bought and sold, the purpose of this advertisement it to present information and awareness about Soliton Inc. and its products and services. NasdaqStocks.com also expects to garner new subscribers as part of its efforts. This marketing piece contains forward-looking statements that involve risks and uncertainties. This marketing piece contains or incorporates by reference forward-looking statements, including certain information with respect to plans and strategies of the featured Company. As such, any statements contained herein or incorporated herein by reference that are not statements of historical fact may be deemed to be forward-looking statements. Without limiting the foregoing, the words "believe(s)" "anticipate(s)", "plan(s)" "expect(s)" "project(s)" "will" "make" "told" and similar expressions are intended to identify forward-looking statements. There are a number of important factors that could cause actual events or actual results of the Company to differ materially from these indicated by such forward-looking statements. Certain statements contained herein constitute forward-looking statements within the meaning of Section 27A of the Securities Act of 1933 and 21E of the Exchange Act of 1934. Such statements include, without limitation, statements regarding business, financing, business trends, future operating revenues and expenses. There can be no assurance that such expectations will prove to be correct. Investors are cautioned that any forward-looking statements made by the Company, or contained in this Report are not guarantees of future performance, and that the Issuer's actual results may differ materially from those set forth in the forward-looking statements. Difference in results can be caused by various factors including, but not limited to, the Company's ability to be able to successfully complete planned funding agreements, to successfully market its products in competitive industries or to effectively implement its business plan or strategies. To reiterate, information presented in this Report contains "forward-looking statements". Any statements that express or involve discussions with respect to predictions, expectations, beliefs, plans, projections, objectives, goals, assumptions, or future events or performance are not statements of historical fact and may be "forward-looking statements." Forward-looking statements are based on expectations, estimates, and projections at the time the statements are made that involve a number of risks and uncertainties which could cause actual results or events to differ materially from those presently anticipated. Forward-looking statements in this Report may be identified through the use of words such as "expects," "will," "anticipates," "estimates," "believes," "may," or by statements indicating certain actions "may," "could," or "might" occur. More information on the Company may be found at http://www.sec.gov; readers can review all public filings by the http://www.sec.gov.