There have been rumblings that TAAT is looking to get its NASDAQ listing at some point in the future. For anyone who has been following this stock, this is no real surprise. TAAT has been finding incredible success in the American market – and is poised to enter an even larger one.
If you're not up to date on TAAT, here's a quick summary. TAAT has been producing a hemp cigarette and expanding sales at a breakneck pace throughout the US. TAAT hemp cigarettes have no tobacco nor nicotine – nothing harmful at all in them. And yet, they feel, smell, taste, and look just like regular cigarettes.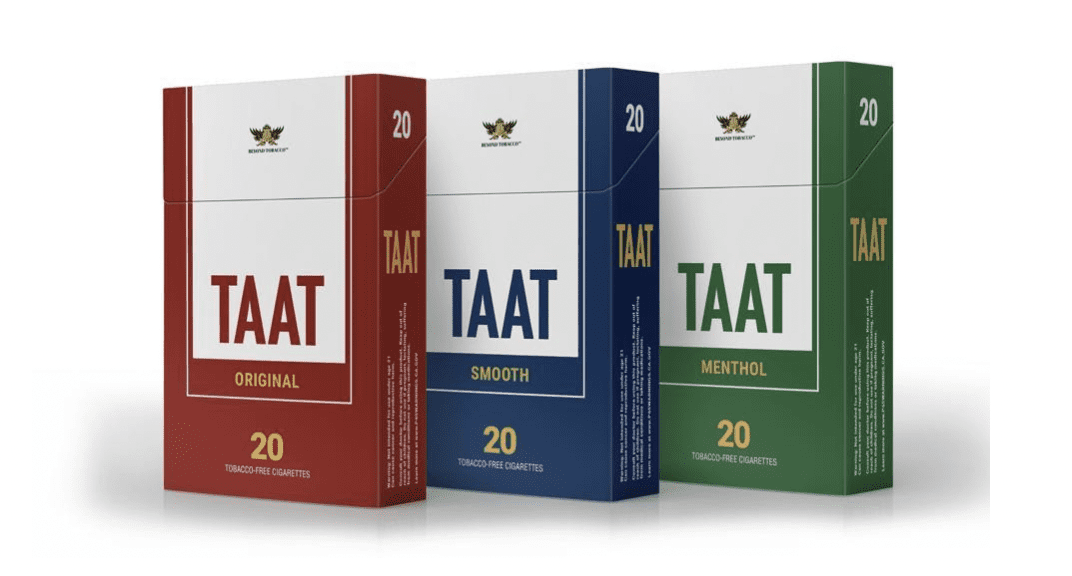 TAAT was created by Joe Deighan (the maker of the first hemp cigarette to hit the market, Wild Hemp) and Setti Coscarella (previous head of the Alternative Tobacco division at Phillip Morris). Coscarella rightly understood that it wasn't just the nicotine or tobacco that made cigarettes attractive, but the ritual of lighting them as well, and smoking. Cigarettes are just as psychological as physical in their appeal.
The quality of management cannot be understated here. Setti Coscarella understands the tobacco industry inside and out and has put together a team of experts in the field. Coscarella was THE man when it came to alternatives to tobacco at Philip Morris. There is likely no one in the world who understands the subject better. He understands that it can't all be vapes and e-cigarettes. Smokers are going to want something familiar, but safe to smoke. And that is exactly what TAAT is.
The Gigantic Tobacco Market
The tobacco industry is a truly gigantic one. It's hard to imagine just how big it is from the view in North America. The global cigarette market is estimated to be worth over $900 billion dollars, with more smokers in China alone than there are people in the entire United States. Other regions such as Europe and Africa continue to represent significant customer bases for tobacco companies.
And yet this global market is unique in its dissatisfaction. Many smokers feel that the old-school tobacco companies have "tricked" them into addictive products. Others feel that there is no real alternative to their smoking habit – though they would really enjoy it if there was.
TAAT is that alternative that this market has been demanding. But it gets even better. Since they can skirt the heavy taxing of cigarettes, TAAT is much cheaper than regular tobacco products. Not only is TAAT the healthier option, not only does it give the same experience as the unhealthy option – it's the more cost-attractive option as well.
A Strong Start
How did TAAT manage to explode from just earlier this year? The company has been very busy setting up a sales chain in Ohio, which has been the "tip of the spear" for TAAT's expansion. TAAT has been moving so fast due to a partnership with CROSSMARK, a Texas Based sales agency that handled the majority of JUULs distribution through their legendary rise to Billions in revenues and an investment of 12.8 Billion from Altria for 35% of their company. CROSSMARK gave TAAT access to over 7,000 convenience stores in Ohio to provide a starting base for selling TAAT cigarettes and getting them into the American market. CROSSMARK has also been handling an amazing promotional campaign in America, could this replicate the run that JUUL had? CROSSMARK has put TAAT right where customers are buying cigarettes is super boosting brand recognition.
The European Connection
So far, TAAT has been busy kicking butt in the American market and getting listed in Canada. The amount of states selling TAAT in the US is steadily increasing, and their stock is mirroring this. The success in the US has been bolstered by celebrity endorsements, like from boxer Floyd Mayweather. TAAT has also been knocking it out of the park in picking up stellar distributors across America.
However, this is nothing compared to the most recent news. TAAT presented samples to a UK distributor – and the distributor signed an agreement the very same day! European consumers are already aware of the benefits of hemp products and don't need to be educated on them like American smokers. However, there is also a much larger demand in Europe for these kinds of products. Per capita, there are actually more smokers in Europe. This customer base is also used to very expensive products. An affordable hemp-based product is going to be a massive hit in Europe.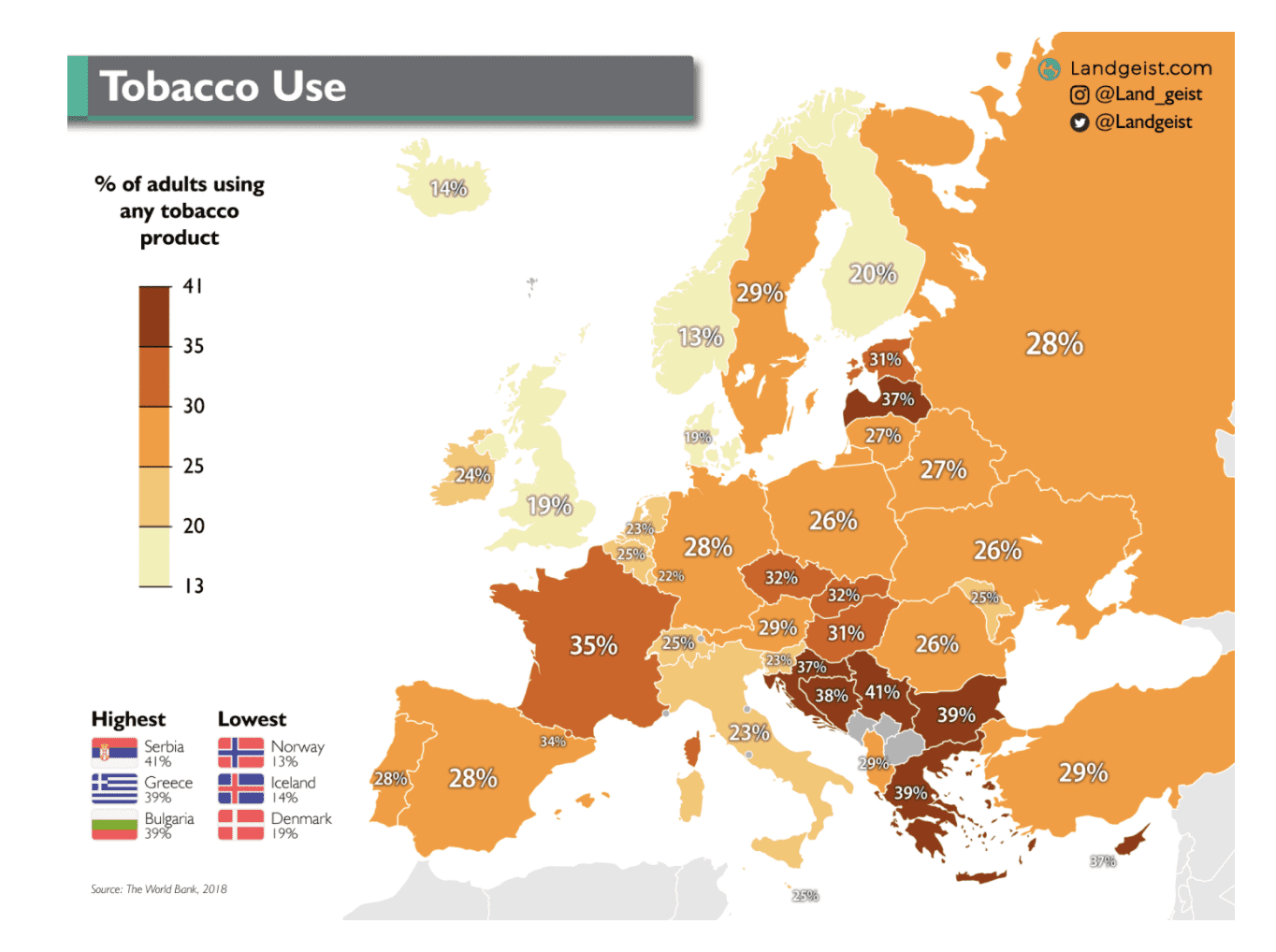 Big Time Investment
If this all sounds like an amazing investment opportunity to you – well, you're not alone! TAAT has managed to raise over $20 million in funding so far. This has included at least one major billionaire investor out of China – providing over $6 million alone. Considering all those tobacco smokers in China looking for something different, that certainly makes sense. Today is America, tomorrow is Europe – the Asian market could be on the horizon.
The Upshot
TAAT has already raised that $20 million in funding, so they are off to a killer start. They have a killer management team that knows the terrain well. Their growth in the US, bolstered by partnership and celebrity endorsements, doesn't look to be slowing down. And they may be looking to get NASDAQ listed soon. Any of these would be great reasons to invest on their own.
However, when you throw in the surprise rapid entry into the UK, and the rest of Europe, things start looking even more exciting. TAAT has made its first move into becoming a real global brand. This is certainly going to mean huge things for the company. If you've been following TAAT already, you're certainly excited. If you're a newcomer – you're coming in right at the cusp of something huge.