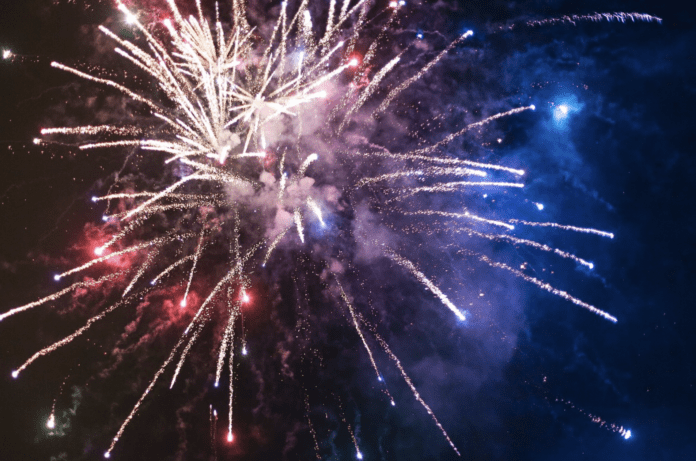 So, what stocks should one consider investing in this July? This summary will delve into the best calls for July of 2018, which are a bit out of the ordinary, considering July is historically the best month for the stock market as a whole ever since 1928. That's quite the precedent to be up against – especially during a time of uncertainty when it comes to international trade and its corresponding politics.
The best stocks to invest in this July are an interesting mix of predictable summer staples and tech giants – specifically those with vested interests in cloud computing.
No matter the unique challenges of this moment in the history of the stock market, one can still make wise and sound financial decisions for the best stocks to buy this July. 
Many of the choices for hottest stocks to invest in this July fall into one of the following categories: coffee, cloud computing, energy, or crowd-pleasers not dependent on time of year or fiscal circumstances. That being said, there's a good reason for this: between international trade relations and some overly eager summer projections' bubbles bursting for many companies, it's time to embrace some safer bets for your summer portfolio.
Here are 7 examples of why you should embrace the no-brainers when it comes to the smartest stocks to invest in this month.
#1: Amazon (NASDAQ: AMZN)
Though it may be the least surprising entry on this list, Amazon continues to thrive thanks to its brilliant Prime membership benefits and its acquisition of Whole Foods. Additionally, online consumerism tends to see a reliable spike during the summer thanks to people traveling and having gifts shipped to loved ones. So, don't discount this giant; instead,  avoid the pitfalls of less reliable stocks and ride the summer waves upward and onward with Amazon's flawless business model.
#2: Starbucks (NASDAQ: SBUX)
Perhaps the biggest no-brainer here, there may be no better time to jump on the Starbucks' train than this summer. Some overly skeptical and anxious stockholders have prematurely abandoned ship recently thanks to a recent stream of bad news from the company at the corporate level. Both their founder and their CFO stepped down recently and the company will shut its doors at approximately 150 locations over the next few months. This is due primarily to "stunted growth" for three consecutive quarters – not losses or bad financial decisions. So, get in while this company is in a rare and brief "leveling out" period and, with the market for ultra-premium coffees still in its infancy, watch stock share prices which will likely soar again in no time.
Crowd-pleasing staples impervious to changes and anxieties in the stock market climate are another hallmark of the best stocks to buy this Summer.
#3: Dollar General Corp. (NYSE: DG)
Everyday essentials and seasonal specialties are reliably found at any given Dollar General location for a price just about anyone can afford, which gives them a reliable standing in the market. This corporation remains relatively impervious to competition thanks to name recognition and consistent profit margins. Though you may be more familiar with their most direct competitor, Dollar Tree, this company strategically positions itself in lower-income and more rural areas which has added to its longevity and income predicability. For over 5 years, the company has seen reliable growth of at least 6 percent – often veering closer to 8 percent. There truly is never a bad time to invest in a company which is relatively recession-proof.
#4: Flowers Foods (NYSE: FLO)
Though Apple may be the greatest invention since sliced bread, technology will never replace the demand for sliced bread itself. That's exactly why Flower Foods is one of the smartest investing decisions to make this month as they are another company which has proven itself relatively recession-proof. Though growth for Flowers Foods is generally not significant, it is both steady and predictable and tends to spike during bear markets. They recently exceeded performance expectations by a whopping 9.7% in just one month thanks to a line of products which are especially in demand when folks are grilling out all summer.
#5: Johnson & Johnson (NYSE: JNJ)
Another giant of always-in-demand products, some have gone so far as to describe Johnson & Johnson as the proverbial Rip Van Winkle stock. While it may seem an overly simplified analogy, it is not mistaken: by and large the company is impervious to dips in the market as a whole. Thanks to a line of quality products ranging from infant care to professional-grade medical supplies, sales are expected to exceed $80 billion this year alone.
Energy and tech giants with built-in guarantees of profit growth thanks to innovative business models are among the smartest investment decisions to make in the stock market right now.
#6: TerraForm Power Inc. (NASDAQ: TERP)
Though still in its infancy, with a recent controlling stake buyout by Brookfield Asset Management, the current management team at Terraform is tried and true and has proven their capabilities with many profitable subsidiaries. Their CAFD (Cash Available For Distribution) strategy has changed dramatically under this new leadership and allows for a minimal forward yield of 6.5 percent and up to 20 percent of its revenue available for reinvestment and continued growth. Things are looking up for this supplier of renewable energy.
#7: Apple (NASDAQ: AAPL)
Every time you find yourself annoyed at forced obsolescence or incompatibility when sending photos or video to a loved one with or without an iPhone, remember the genius of this company's marketing and growth strategies. Just about every possible base is covered to insure the continued growth and profitability of this company as a whole and it makes more sense than ever to diversify your portfolio with the biggest company in the world. Total revenue from the iPhone alone in 2017 was $141 billion – added its other huge profits and a cash hoard of $267 billion. With a lineup of ever-addicting and in-demand products for summer, July may be the ideal time to invest in this sure bet.
Feed your portfolio with a hearty helping of these stocks to buy for the month of July.
Though many stocks have certainly felt the stirrings of the recent doubts in various markets thanks to changes in international trade regulations, there is much benefit to be found and wisdom to be gleaned during times like this. The companies listed here can offer your portfolio solid ground during this slightly more volatile chapters in stock history.