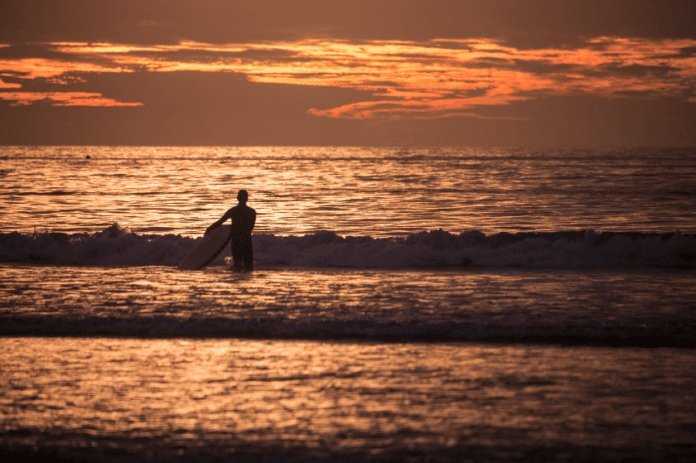 Is it worth it to listen to the naysayers and alarmists in regards to the recent plunge in Netflix stock prices? While there may be a useful sense of caution to glean from those up in arms over Netflix's disappointing last quarter in which they missed their subscriber target by nearly a million customers, it is wise to examine probable cause for the streaming giant still qualifying as a brilliant investment.
When it comes to the smartest stocks to invest in, Netflix is still the king to topple in the entertainment industry.
Unfortunately, the recent dip in Netflix's stock prices has overshadowed a much more significant happening in the big-picture timeline of the company and its onward and upward development. In particular, Netflix received a grand total of 112 Emmy nominations. This whopping total even exceeded the total nominations received by HBO, the most recent reigning king of premium TV. Added to that, Netflix has now officially nearly tied HBO for total number of subscribers to the service.
With Netflix's most recent customer count reaching about 130 million, they are well under 10 million subscribers away from surpassing HBO – the all-time titan of premium television. What this means for the company is an even bigger likelihood of longtime sustainability and an even stronger chance at continuing to command top-notch original programming. While the company may still struggle to find its footing with original films, they have already exceeded in the arena of original television with hits like Stranger Things, Orange Is The New Black, and Narcos under their belt.
The latest inside scoop on the company's short and long-term business strategizing has come courtesy of some speculation from some savvy insiders privy to a few of Netflix's recent business meetings. Key among those was a noted appearance at headquarters by David Lynch. The legendary director has proven his mettle in the realm of television more than once, starting with the original run of Twin Peaks from 1990-1991 and culminating in last year's run of the third season of the show on Showtime. Some insiders speculate  Netflix was reeling a bit from the Cannes' Film Festival ban of movies without a theatrical release. The theory certainly holds some water, suggesting Netflix may angle to be home to some films from majorly renowned directors thereby increasing the likelihood of Cannes feeling the sting of regret regarding their decision to bar Netflix films from competition. This turn of events, likely to include a reversal of the disruptive rule, would have big implications for Netflix's continued status and financial success in the world of cinema.
2 more of the best stocks to buy right now may also serve to highlight the overall robustness of Netflix and their relatively resilient stock prices.
Facebook, Inc. (NASDAQ:FB): Brent Thill, a top analyst at Jefferies Financial Group recently weighed in on current Facebook stocks, saying, "We see continued strength from advertisers seeking the best ROI online and FB continuing to deliver best-in-class capabilities for advertisers…continued strength in pricing, growth in Instagram provides upside to 2Q numbers." Facebook paid a whopping $1 billion for their acquisition of Instagram in 2012 and, at the end of June 2018, finally unveiled Instagram TV (IGTV). This new platform, an extension of the already 1-billion-strong social media titan, may mean astronomical profits going forward for this sustainably successful company. Worldwide consensus estimates the company's Q2 revenue will float right around $13.287 billion.
Mark Mahaney of RBC Capital has more good advice to offer on the sheer brilliance of jumping on the bandwagon when it comes to investing in Facebook stock now saying, "On valuation, FB currently trades at 20X 19E P/E (~19X excl. cash) — cheap for what is a 30%+ EPS CAGR." Discount prices like these for stocks to buy in one of the world's biggest companies with the profits to match don't come along too often.
When it comes to the best stocks to invest in Summer 2018, these 3 media giants still top the list despite some recent shortcomings in growth.
Alphabet Inc (NASDAQ:GOOGL): Brian White, one of the top analysts for Monness, Crespi, Hardt & Co., Inc., may have put it best when he said, "With sales up 19% per annum over the past four years, EPS turning in a 17% CAGR and a dominant position in search with a leadership in digital advertising, we believe Alphabet should trade at a healthy premium to the market and tech sector."
It is certainly no big surprise to see Google top a list of stocks to invest in, but, that's no reason to take the company and its shares for granted. White continued, "With the stock up only 14% YTD compared to a 37% rise for the average stock in our coverage universe, we believe Alphabet can play catch up in H2:2018." Keeping the faith, so to speak, in these tried-and-true companies continues to be a theme for a quarter which saw many renowned giants of business and the stock market fall short of some very optimistic projections. What this means most simply is there is likely not to be a better time, in the near future at least,  to take advantage of these 3 leaders in the media and entertainment sectors.
To learn more about promising stocks, please, read What Are Value Stocks And Which Value Stocks Should You Buy During A Volatile Market Season?