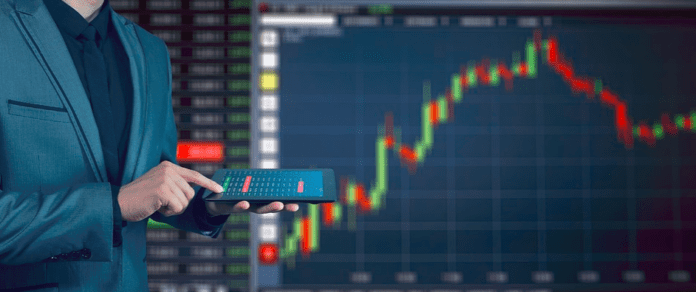 Emotions detract from potential gains; having a set of rules to adjust for sudden changes and volatility helps stave emotional triggers which may result in less success. Rules ensure discipline and, in turn, discipline ensures success. When it comes to a reliable set of tools for trading stocks, one of the best lists comes from World Record holder, Dan Zanger, whose set of "Golden Rules" assists investors navigating risk tolerance when doing business on the stock market.
If you're a new investor, refer to these preliminary guidelines before learning the 10 rules for buying and trading stocks.
Before you get into the rules, get honest about your time investment for trading stocks. These rules are most effective for those who use real-time quotes and are prepared to act promptly rather than hesitate.
According to Dan Zanger, several stocks rising 15% or more on breakout day tend to fail. Practice and attentive vigilance to your stocks reveals patterns over time. There's a reason you only know so many stock market millionaires personally – it requires attention, work, and, likely, a little luck to strike it rich. Be clear with yourself about your goals and remember trading stocks is not easy; it's a long term position with unpredictable payoffs.
One side-note rule first time investors may want to consider when buying stocks is the highly employed "half hour rule."
The half hour rule amounts to traders avoiding buying stocks gaping in price for the first half hour of the financial trading day. If after the initial half hour the price maintains its level, traders using this rule will then decide it's safe to start buying stocks. This rule may be most effective after an upward market surge over a few weeks; it renders fewer results at the very start of the upward surge.
You will want to verify the date the relevant company reports earnings during earning season (check the company's website for these numbers). There are some traders who make it a rule to opt 100% out of a stock prior to issuance of company reports earnings. This guideline is seen as protection for the trader from the possibility of the stock plunging should the company miss earnings or guide lower. Generally speaking, traders using this rule are attempting to reduce the risk of a massive low gap which may have a negative impact on a financial portfolio.
Patience is more than a virtue when managing risk tolerance for buying stocks; remembering the stock market progresses in waves to avoid bailing on a stock too soon. 
Market highs and lows tend to ebb and flow. A "correction" or "setback" changes the direction of each month to 6-month wave. First timers who start a free trial will have the opportunity to watch chart patterns and market fluctuations. Unfortunately, if you decide to get started with trading stocks after which ever direction of flow has continued for a period of time, the market will not appear as promising as other investors pare down positions.
If you learn to interpret charts and know how to wait through a "correction," you could make more informed decisions with higher returns. This period of time referred to as "base building," eventually displays how stocks shift. Those new to buying stocks might feel the urge to jump ship too soon and attempt to come back at a less opportune moment when the stock starts to rise.
10 Rules for Trading Stocks
These rules are guidelines, not guarantees or fail-safe predictions; each individual must adapt and utilize a plan best tailored to his or her style of trading. These 10 rules are an excellent reference point for beginners as well as seasoned trading veterans.
#1: Remember to observe stocks to buy from the formed base pattern. Watch your stock of interest around the average 30-day moving volume. Resist "herd mentality" and get a feel for riding the waves of market fluctuations. To learn more about how to identify chart patterns, read A Guide to Understanding Chart Patterns.
#2: Before buying stocks, see if the stock moves over the trend line of the base pattern.  Verify volume moving above the recent trend in the footsteps of the "breakout" marker. Avoid making a purchase more than 5% above the trend line.
#3: After buying stocks, don't hesitate to sell if the stock dips under the trend line (or breakout point). A set stop of about $1 beneath the line is recommended. There's a little more wiggle-room with pricier stocks, but, avoid setting a stop for more than $2. There are traders who use a 5% loss stop setup, but, this could mean selling a stock with a 20 minute to 3 hours failure from the time it broke over the trend line.
#4: Stocks to buy are eventually prepped to sell – be particular on price point. As stock ascends 15 – 20% over the breaking trend line, sell off 20 – 30% of your position.
#5: Some stocks to watch are worth holding after purchase; know when to sell or retain. The strongest of your stocks are the ones to hold while those which no longer display upward movement should be sold.
#6: Know how to pick out stocks to watch. Learn to identify and follow healthy stock groups to attempt maintaining your selections within these stronger groups.
#7: Buying stocks should instill a mindset of setting higher trend lines and reviewing reversal patterns to make an exit plan. Stocks become more vulnerable to sell off after the market progresses for a notable period of time.
#8: After you identify stocks to invest in, become well-acquainted with the stocks' volume behavior. How do any one of your individual stocks react to high peaks of volume? Volume is a key element to understanding the success or failure of any given stock option.
#9: Do your homework when choosing stocks to buy and don't believe absolutely everything you read. Good and bad actors alike produce notes, recommendations, and newsletters regarding stock market buy points. No matter how reputable the source, first observe the action of the stock in tandem with its volume of the day. Pay attention to the overall market environment before buying stocks.
#10: When buying stocks, avoid "margin wipe out." Avoid going on margin prior to mastering charts, the market, and your risk tolerance.