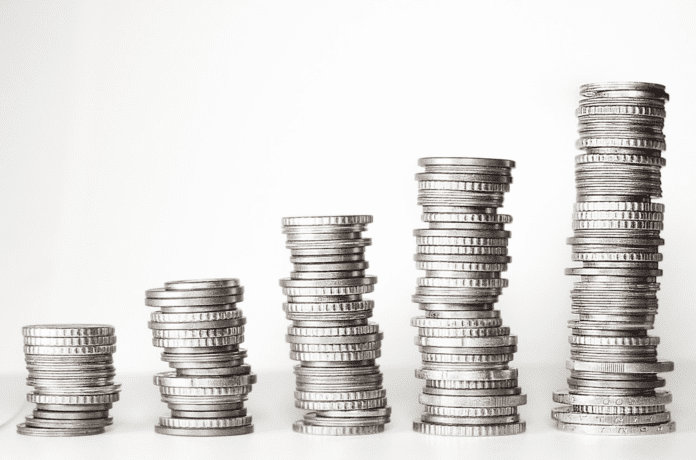 Dividend paying stocks sound like a brilliant idea for making more money. Investors essentially make money just from owning the stock. If a company pays a yearly dividend of 20 cents per share, investors will receive 5 cents at the end of each quarter so long as you still own the share of stock. For some, it seems like a good strategy to buy up stocks paying out the highest dividends.
When looking for stocks to buy, some high dividend stocks may not have what it takes to continue doling out large investor returns.
More is not always more – an investor must remain diligent about researching the performance of a stock regardless of the current dividend payout to verify the company can maintain their high profit churning performance.
Any dividend paid out to investors is money not redistributed into the company itself for future enhancements, administrative necessities, etc. It's important to learn about the
dividend payout ratio
to determine whether or not it seems sustainable.
For some companies, dividends are paid out to investors who may be impatient with a stock's lack of movement. This strategy may work in short-term times of transition; however, high dividends designed to
placate investors
could end up hurting an otherwise successful company.
Here's a review of the world's highest dividend paying stocks to invest in (they're not all created equal):
In the interest of choosing among the world's biggest spenders on investor dividends, review the implications of what each company offers and how each company performs. Would you include these stocks in your personal financial portfolio?
#1: Is International Business Machines (NYSE: IBM) a stock to invest in?
IBM refocused their products on cloud-based services; this ability to shift with the times has had a small impact. This year's $19 billion in sales for the first quarter made for its $2.45 in earning per share; a 6 cents improvement to the expectations. Revenue from cloud services increased earnings by 20% while its "strategic imperatives" offering, accounting for 14% of sales, experienced a 12% increase.
Warren Buffett was not impressed by these grow spurts from modern innovation. IBM was once one of Berkshire Hathaway's largest holdings until earlier this year when Buffett sold off the remainder of his shares. Is this shortsighted? Does the company have room for growth? The quarterly dividend of $1.57 may or may not entice investors to ride out the waves of the company's concerted effort to grow with the times.
#2: Nearly everyone who has attended school, worked in food service, or needed a uniform has heard of one of the highest dividend paying stocks to buy: Cintas (NASDAQ: CTAS).
From the cafeteria to the hospital and beyond, numerous companies rely on Cintas for renting and laundering uniforms. While uniforms is the company's main source of income, Cintas sells cleaning supplies and services as well as first aid and safety products and services. Across the United States, Cintas owns and runs 400 facilities which include six manufacturing plants and eight distribution hubs.
While this kind of business sounds wildly uninteresting, it pays off. For the third quarter of this year, sales alone helped Cintas grow 7.8% to $1.59 billion, generating more than $300 million in profit. These numbers do not include growth from acquisitions which include the buying out of its largest competitor for $2.2 billion in 2016.
With a divided yield of 0.85%, it may take a little time for the dividend to rise above the current $1.62 per quarter.
#3: A stock to watch for dividend growth thanks to its modern innovations is Broadcom Ltd. (NASDAQ: AVGO). 
Broadcom manufactures semiconductor chips which assist with intercommunication among various digital devices and the Internet. The industry of the Internet of Things is among the best bets for financial growth in the current market.
The company's sales rose by 19.6% to $5.01 billion during this year's second quarter. Wired infrastructure and wireless connectivity sales increased by 9% ($2.3 billion) while storage sales increased by 63% to $1.16 billion in the most recent quarter. This level of financial stability and success makes it easy for the company to offer a $1.75 divided to shareholders each quarter. The company also hosts an enormous $12 billion share repurchase opportunity.
In league with the growth of companies like Apple and Samsung, there is no sign of growth stunting in this industry of connectivity.
#4: Those investing in stocks with high dividends will inevitably come across a business reflecting the accumulation of things of modern times, Public Storage (NYSE: PSA).
Do you have any furniture or other items locked up in a storage facility? The Public Storage company may own the facility considering it owns or is somehow involved with nearly 2.4K facilities in the United States (which translates to about 159 million net square feet). Additionally, Public Storage has a stake in 223 storage facilities in Europe due to association with Shurgard as well as a 42% equity interest in commercial real estate owner PS Business Park Inc (NYSE:PSB).
Public Storage makes money off of rental payments for use of their storage units. Investors receive a $2 per share quarterly dividend which may change as Shurgard has considered an IPO. Keeping tabs on this potential change may be the best guide for those seeking stocks to buy wanting to consider including Public Storage to their portfolios.
#5: One of the highest paying dividend stocks to invest in is the biggest money-manager of ETFs, BlackRock Inc. (NYSE: BLK) at $2.88 per quarter. 
ETFs are pretty popular among investors due to their low minimum investments and modest fees combined with their high liquidity. BlackRock's iShares ETFs managed $35 billion during the first quarter this year to include $1.7 trillion for investors. Add to this the funding the company manages on behalf of various institutions, and the company oversees more than $5.8 trillion. With money flow on this geyser-like level, the company has no need to try to make money back in exorbitant fees.
The revenue BlackRock earned last year was in the neighborhood of $12 billion with an income of $5 billion. The $2.88 dividend per share the company is able to offer is an increase from the $2.50 paid per quarter to shareholders last year. Considering BlackRock was not forced to cut dividends during the recession, this company might have what it takes to survive volatile market season.
When investing in stocks, regardless of the payout, do your homework.
While this list features companies with potential, assessing dividend alone is inadequate for making a sound financial choice. Stocks from companies such as oil company BP Prudhoe Bay Royalty Trust may pay over a dollar in dividends per quarter; however, the previous disbursement came in at $0.67 per unit (which is a huge difference in an ever-changing market).
To learn more about great stocks to invest in, please, read The 13 Best Summer Stocks To Invest In Before It Gets Too Hot.