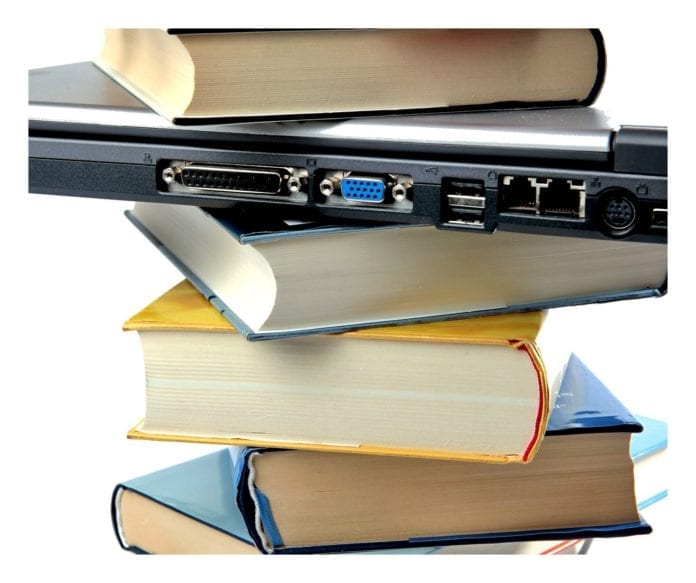 Doing research is vital to trading options the right way. Here are 5 of the best books for options traders so they can dive into options trading informed and confidently.
The Options Playbook is one of the best books for options traders; written by Brian Overby, a graduate of the University of Wisconsin Stevens Point with a Bachelor of Science degree in Implied Mathematics who has extensive experience in the financial industry.
Overby has been working in the financial industry since 1992 and has gained tremendous experience in his many roles as an options trading specialist. His market prowess gives his book a competitive edge that's ideal for building up excitement and education on how to trade options.
Brian Overby's ultimate goal with this book is to simplify all aspects of options trading and the steps involved in trading under different market conditions. His book contains over 40 options trading strategies.
His options trading strategies are presented in the form of game plays that outline and break down: the options strategies he considered and implemented; the right time to execute trades, break-even at expiration; the probability of getting a profit or loss; what is required of Margin Money; implied volatility; and time constraints.
The latest edition includes 10 new plays, as well as 56 pages of new content on options trading like a short history, the most common options trading mistakes traders make, an expanded glossary, and deep insights into index and stock options.
If a person is new to trading options, this book offers effective tips and tricks to avoid common beginner mistakes while providing creative strategies to get the grip on the options market quickly.
Options Volatility and Pricing: Advanced Trading Strategies and Techniques by Sheldon Natenberg is another one of the most read and best books for options traders.
Sheldon Natenberg is a respected expert on trading options; he has worked in the industry for over 30 years. Fortunately, for those who want to know how to trade options, he teaches everything he knows about options trading in the book.
Furthermore, the book has been updated and now talks about the newest trends and developments in options trading products and strategies. The many aspects of options trading discussed include volatility considerations, pricing models, risk management strategies, as well as basic and advanced trading strategies.
Written in a simple, clear and easy-to-understand manner, the book highlights the main concepts required to succeed in options trading. Thanks to his vast experience as an options trader, Sheldon can discuss the theory and practical side of options trading.
He puts special focus on the hallmark of options theory and ways in which it can be implemented to identify and leverage trading opportunities. He goes on to discuss the various trading strategies and which strategy to select for a given market condition.
The most recent version also includes added information on stock option, stock index futures, and options strategies, as well as digging deeper into the subject of volatility.
Options Trading: Quick Start Guide by ClydeBank Finance is a detailed options trading book from a publishing company well known for their focus on offering reliable and easily accessible information to global audiences.
Options Trading: Quick Start Guide is one of the best books for those getting started in options trading. It's not only educational regarding options trading but also written in a simple and straightforward style which is easily understood by the layperson, teaching people to become resilient, sharp and ambitious as well as learn how to trade options.
The book explains in great detail the various strategic options trading decisions available. It aims to reveal the mindset of an experienced trader when taking positions such as the specific methods that they use to make decisions.
The book starts with the basics of options trading before delving into advanced options trading aspects including trading fundamentals relating to Call and Put options, effective options strategy for beginners, pricing of options influencers, and why Option Greeks are important. The book also illustrates various complex yet popular options trading strategies in different market conditions.
This book is suitable for both novice and experienced traders thanks to its breadth and easy to understand simple English. It also includes glittering scenarios to further explore trading options.
Rogue Options by Rogue Options is another of the best books for options traders; it aims to teach beginner to experienced traders the ins and outs of options trading.
Rogue Options explains how a person doesn't need a financial background to put these techniques into practice, simply the desire and drive to make money through options trading. Fine-tuned details and vivid images supplement and further support the book's content.
This book also expounds on the many option trading strategies along with precise details of what every trade does and specific methods in order to set it up in the trading software. These explanations include step-by-step instructions along with screenshots so anyone can easily understand the strategies.
What makes this one of the best books for options traders is its presumption that anyone who follows its instructions will achieve success in trading options by investing just $50.
Options as a Strategic Investment by Lawrence G. McMillan, a professional and experienced trader, in addition to a best-selling author, brings his expertise to this options trading book.
This book aims to help beginner traders build a strong foundation on the basic properties and benefits of options, as well as listed and non-equity.
Options as a Strategic Investment further provides a comprehensive rundown of proven tips and tricks for various market scenarios so people know how to trade options like a pro. In addition to discussing the realities of the modern day trading market, the book also explores new options products that are causing a stir in the market.
This is one of the best books for options traders and an absolute must-read for anyone who wants to know how to trade options but doesn't have much experience. The book also includes a detailed analysis of options trading, in-depth guidance on stock investing, buy and sell strategies and new happenings in the futures, as well as future options.