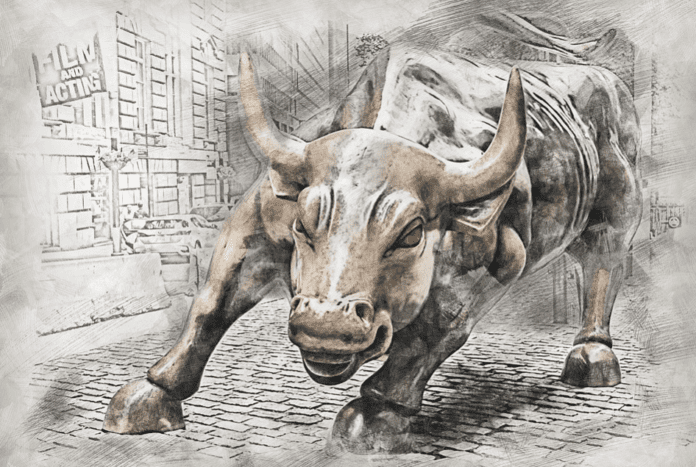 Stocks performed exceptionally well during 2017 and investors are naturally wondering whether or not 2018 will persist on its bullish course. The conditions for a perpetual bullish trend seemed perfect on the first trading day of 2018 as the Dow rapidly rose to a triple-digit point gain.
Several experts agree investors may have another bull market year to which they can look forward; however, predictions indicate last year will ultimately prove to be stronger.
During 2017, the S&P 500 soared by 20%  while the Dow rose 25%. The icing on the cake? Nasdaq flew upwards nearly 30%.
Numbers this impressive will be hard to beat…
According to chief investment strategist, Bill Stone, the long-term average total returns for the S&P 500 (to include dividends) are annually at around 10%. While a 10% gain over last year's numbers would be great, investors are still concerned stock prices are too high, particularly in the popularly sought-after technology sector.
The one factor some believe the market has overlooked for way too long is global politics. 
In spite of the drama in Washington, the frightening tension in North Korea, or the issue with Brexit, stocks continued to swell in 2017. The lack of stability in this volatile political environment may eventually catch up with the market.
In a recent report, the chief market strategist of Natixis Investment Managers, Dave Lafferty, said, "A Trump-Kim throw-down in North Korea is still on the horizon, Brexit moves from theory to reality as we approach the March '19 exit date, and the risk of populism continues to have negative implications for elections in Italy, Mexico, and Brazil. Thus far, buoyant markets have overpowered geopolitics, but that could change in 2018."
Lower corporate taxes still provide hope for the potential boost in profits for 2018.
The job market and overall economy appear sound and consumer spending is riding at a hopeful pace. Tax reform could boost capital spending plans as corporations have the opportunity to expense investments immediately, according to the director of investment strategy at Glenmede, Jason Pride.
Globally, the economy is still looking positive as Japan and Europe appear to be re-calibrating and the concern of an uncomfortable landing in China is subsiding. Overall global growth could result in higher earnings for American companies. Some might say the other shoe is bound to drop… more specifically, growth of this nature has an inevitable side effect: inflation.
According to the director of investments with Hinsdal Associates, William Lynch, wise investors should closely monitor commodity prices.
He was noted as having said in another recent report, "Increased economic growth brings increased demand and commodities such as oil and metals could rise along with agricultural products and materials. The price of oil ended the year at nearly $60 a barrel, its highest level in over 2 years, and could go even higher with increased demand and coordinated production cuts by OPEC."
Continuation of this kind of trend would encourage the Federal Reserve to aggressively raise rates which, ultimately, would impede the progress of the economy. At this time, however, there is no cause for alarm concerning a steep rise of consumer prices in the near future.
Only time will tell how the bull run on the stock market will progress or, if it will turn the way of the bear in 2018.