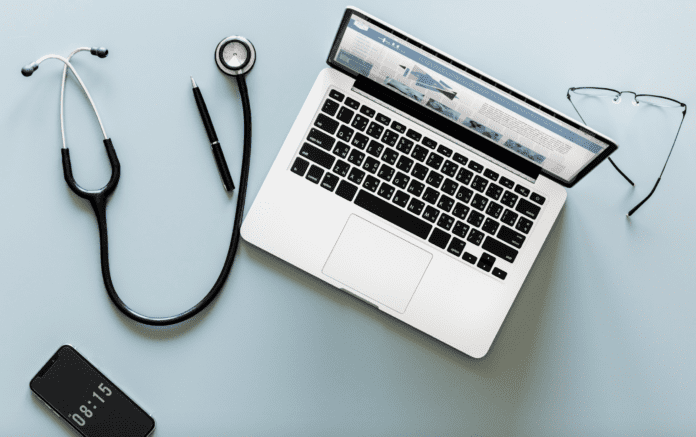 Summer is in full swing and showing off the true colors of the investments which looked like a good idea back in January. Mid-year is a perfect time to perform a portfolio check up and evaluate how the market is performing.
As it appears the market is entering into a period of volatility, how do the stocks in our portfolios stand up against the choppy waves of the economy? When seeking stocks to buy to help strengthen one's portfolio for a stronger year's end finish, consider companies with a track record of stability year-round.
#5: When looking at stocks to buy now, it's important to note Johnson & Johnson (NYSE:JNJ) isn't just for baby shampoo – it's the largest healthcare company worldwide.
Though this company experienced a rocky start at the beginning of 2018, Mike Bailey of FBB Capital Partners was noted as having said the company's income increase beat the Wall Street targets during the first quarter thanks to new products.
Two new blood cancer drugs from JNJ appear to have slow growth potential to balance out consumer and medical device businesses.
Analysts suspect JNJ to report revenue growth of 8% and earnings growth of about 13%. Furthermore, the company anticipates a full year growth target of revenue reaching over 6% and earnings as high as 11%.
#4: Keeping up with cash positive practices demonstrates why Honeywell International (NYSE:HON) is an excellent stock to buy now.
Honeywell invents and manufactures technologies to support critical systems in regards to energy, security, safety, productivity and global urbanization. The industries touched by the expertise of this Fortune 100 company (accounting for $40.5 billion in 2017 sales) include building controls, aerospace, performance materials, and security products.
Honeywell is expected to bring in nearly $6 billion in free cash this year. In spite of past problems with growth, HON increased revenue over the last 5 years at an approximate rate of 1.5%. HON has plans to acquire companies capable of expanding their already impressive range of technical and mechanical expertise with more IoT products and services. Considering the strong backing of cash (an estimated $10 billion may be available this year), HON is in a position to make strategic purposes. The stock is not cheap, but, it may be worth investing in the health of one's portfolio prior to the end of the year.
#3: Bank of America (NYSE:BAC) makes the list of stocks to invest in during periods of time when interest rates are anticipated to rise.
With the rise of interest rates looming on the horizon, banks are in the best position to make use of this volatile period for their own financial success. The time most average investors dread is a profitable time for banks and BAC surpasses its peer companies for smarter business practices.
As an example, in an attempt to increase efficiency, BAC has made considerable investments in their online and mobile services. Less costly than in-person branch interactions, BAC has wisely chosen to serve its customers in the now preferred on-the-go style.
Bank of America has plans for long-term growth in addition to wisely meeting their customers online. The bank plans to expand with 500 new branches to new markets over the next few years. The cities slated for new locations of the branch include Cincinnati, Cleveland, Columbus, Denver, Indianapolis, Lexington, Minneapolis-St. Paul, Pittsburgh and Salt Lake City.
#4: Sempra Energy (NYSE:SRE) was a great stock to buy before and they're poised to be an even better stock to buy this summer.
At first glance, the energy company may seem like an odd choice for a stock to invest in for riding out a volatile market season. There are investors who think SRE has a large portfolio of businesses which are non-complimentary. SRE is planning a strategic review of assets to determine the sale of certain companies; the transactions could bring in between $10 – $17 billion and, therefore, increase the value of stock to nearly $160 per share.
This strategy of selling off non-essential assets was used in the past to free up about $6 billion which leveled out the balance sheet and gave its portfolio a healthy boost. With a repeat effort, this stock could be a solid buy during a choppy market season.
#5: It is likely no surprise to see this heavy weight giant on a list of stocks to buy: Take another look at Amazon (NASDAQ:AMZN).
Featuring as Zack's #1 buy, this giant is one of those buys numerous investors wish they had considered ages ago.
AMZN leads two major industries: ecommerce and cloud services. AMZN controlled about 66% of ecommerce growth in 2016. The company's accounting for $3.4 trillion through selling products online comes to 11.7%. Additionally, the company controls 40% of the $30 billion cloud services market and beat out projections for growth by $2 billion in 2016.
With recents acquisitions and steady dependence on services, AMZN is not likely to be toppled by any other ecommerce company in the near future. Customer service alone is along its chief claims to sustaining and cultivating a healthy client base. Over the past 16 years, the company has held a customer satisfaction score of at least 86.
According to Forbes, Amazon is developing a grocery delivery service and may open physical bookstores in order to improve upon a customer experience which would eliminate the need for cashiers. If investors believe the stock is expensive now, the price is only going to rise in 2019.
Finding the best stocks to buy now is not the only strategy to employ when conducting your own portfolio check up – look over what you own now and evaluate performance.
Sell off the stocks which are not serving the performance of the overall portfolio and then take a few more items into account. Look at the fees you're currently paying and see if any of them could be shaved off.
Of course, always keep performance in perspective: conduct a full review of the stocks which appear to lag in performance, particularly against their peers, and make an informed decision about whether they are poised for a comeback or making ill-advised business decisions.
For more suggestions on smart buys, read 7 Smart Stocks to Invest In This Summer.