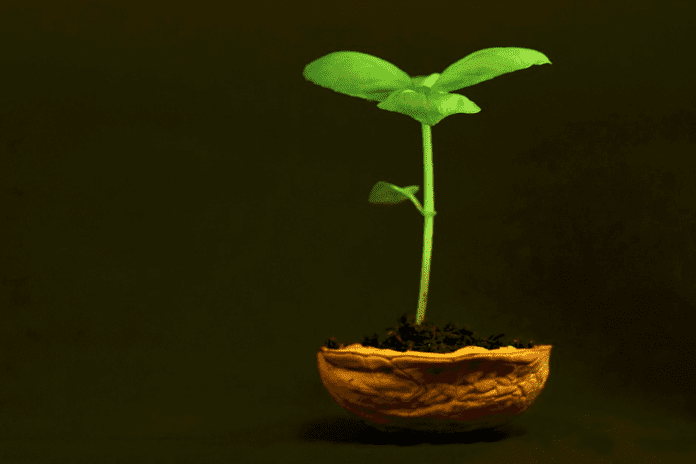 2018 has been a challenge for all stocks at the start, but, with every valley comes a potential mountain. Even though 2018 has seen initial challenges, there a few stocks that show huge growing potential. More often than not, it's the underdog stocks that will come out swinging. Take a look at 7 promising stocks that are expected to grow this year:
1. Hot Nasdaq stocks: Laureate Education, Inc. (NASDAQ:LAUR)
Laureate is the largest network of for-profit higher education institutions. It owns and operates over 200 programs (both e-courses and in-person) in over 29 countries. This Baltimore-based stock has been on the upswing over the last three months with a rise of nearly 20%.
Analysts are predicting even more of an upswing later on this year. Currently, Laureate is still a relatively cheap stock to buy, sitting at $13.75. It has street support as well having recently scored four top analyst "buy" ratings.
2. Stocks to buy: Sinclair Broadcast Group, Inc. (NASDAQ:SBGI)
Sinclair, to date, stands as one of America's most diversified and largest television station operators. Benchmark Capital has just named SBGI one of its Best Ideas for the 2018 first quarter. It's easy to see why, considering it has climbed 9% in the last three months.
On top of Benchmark's backing, top analysts only see a greater climb with SBGI being guaranteed a big tax reform boost. Daniel Kurnos, Benchmark's award winning analyst, says, "We see SBGI as one of the best values in the entire media landscape."
What is the up climb that analysts are predicting? Kurnos thinks SBGI will hit $55 as a potential price target. He also thinks there is only great potential for this due to a huge pending deal between Sinclair and Tribune. He is not alone in his confidence as all top analysts are coming together to say that SBGI is certainly a 'Strong Buy' stock.
3. Stocks to watch: Neurocrine Biosciences, Inc. (NASDAQ:NBIX)
This biopharmaceutical company has serious growth potential ahead in 2018 according to top analysts. In the last three months, NBIX has already spiked in stock price by 16%. Street analysts see NBIX rising higher from $84 to above $100 this year.
Why all the street support? The excitement over Neurcrine's new Ingrezza drug is attributed to the fact that it is the first FDA-approved treatment for adults with tar dive dyskinesia. Top analyst Jay Olson spoke about Ingrezza's potential: "Ingrezza performance continues to overwhelm on several dimensions, and our observations suggest Ingrezza could become a pipeline within a drug that could unlock substantial unappreciated value to shareholders."
Olson has strong faith that Ingrezza could expand into treating similar disorders such as Tourette Syndrome. NBIX has earned a backing of over 10 "buy" ratings from top analysts in the last three months.
 4. Stocks to invest in: CBS Corporation (NYSE:CBS)
This household media name is projected to climb more than 25% in the next 12 months according to top analysts. With CBS holding a share price under $60 currently, top analysts think it could be trading over $70 by end of year.
Benchmark's Daniel Kurnos seconded his earlier "buy" rating in January suggesting a very bullish $78 price target by end of year. Kurnos suggested, "At just 9x 2018E OIBDA and 11x EPS, we believe CBS represents the best value in the network space."
Kurnos reassures "that the demise of Network ad revenues is greatly exaggerated." He believes that the negative talk neglects "the positive traction CBS is seeing in its ancillary revenue streams."
With a rating of #210 out of 4,750 analysts on TipRanks, Kurnos has some street cred. Kurnos is right to turn attention from the naysayers as out of nine recent ratings on CBS, eight are buys.
5. Stocks to watch: Dave & Buster's Entertainment, Inc. (NASDAQ:PLAY)
This quality dining and arcade franchise is set for a serious up climb in 2018 according to top analysts. This means huge potential from the current share price which is sitting around $45. Analysts expect that PLAY will climb all the way to $66.
There is a rouge bull out there who is daring to claim that the stock can fly to $83. Maxim Group's Stephen Anderson predicts massive upside potential of more than 80% from the current market price.
According to Anderson, PLAY is "deeply inexpensive relative to Casual Dining Peers" and D&B says that "Our core thesis on PLAY, which is comprised of; (1) high-margin entertainment revenue growth; (2) robust unit expansion; and (3) longer-term comp growth of at least 2%, remains intact." With the upcoming tax reform, PLAY is set up for a big-time benefit.
PLAY has received eight consecutive "buy" ratings in the last three months. With these eight ratings, PLAY has a "Strong Buy" consensus among top analysts.
 6. Nasdaq stocks to invest in: Arena Pharmaceuticals, Inc. (NASDAQ:ARNA)
This top healthcare stock has huge upside potential of almost 50% according to top analysts. Over the last three months, shares are already up 46% from the start of the year. Top analysts are predicting ARNA to keep climbing from its current market price of $34.36 to $51.33.
With the company's work on two important drugs that could treat chronic bowel disease and pulmonary arterial hypertension it's seen as a serious game changer.  William Tanner, a top healthcare analyst from Cantor Fitzgerald, is excited about the potential of ARNA's top two pharmaceuticals, "We remain convinced that ralinepag could be a best-in-class treatment for pulmonary arterial hypertension (PAH)… Less well appreciated may be the potential of estrasimod, Arena's S1P receptor modulator."
7. Stocks to buy: Cloudera, Inc. (NYSE:CLDR)
Cloudera is know for big data crunching and has a serious upside potential of 27%. Analysts see CLDR climbing to $22.75 from its current $17.88 in the coming months.
Abhey Lamba, a five-star Mizho analyst, upgraded his Cloudera rating from "hold" to "buy" in January. He explained his reasons recently, "We remain favorably biased on adoption trends and the penetration opportunity… At the margin, we believe the stock could re-rate as management builds more credibility in the public markets (with strong results thus far). Based on our view of potential upside to estimates and reasonable valuation, we expect the stock to outperform in 2018."