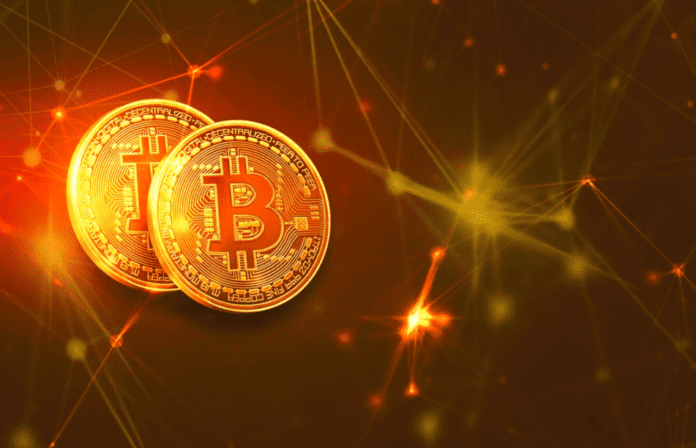 DMG Blockchain Solutions Inc. (TSX.V: DMGI) OTC: (DMGGF) is seizing on blockchain's potential in order to make a real profit for its investors. The company's highlights, according to Globe News Wire, demonstrate how the company has started off strong. Further adding to the optimistic outlook is that CEO Dan Reitzik is putting his money where his mouth is by buying shares of his company in the public market. The CEO is not the only one either; DMG's Chairman also recently bought shares with the highest acquisition price being $1.77 as of March 28.
DMG is currently trading around .69 which could create an appealing entry point for savvy investors.
DMG Highlights:
2,650 Mining Rigs Sold: MaaS allocated 4 megawatts of power sold out
Power Update: DMG expects an additional 40 megawatts ready for mid-2018
Bitcoin Mining: Launching what could be the largest industrial bitcoin mining complex in North America with power capacity of up to 85 megawatts
Blockseer and AI: Carefully managed M&A plan underway with the acquisition of leading Silicon Valley-based artificial intelligence (AI) and Blockchain company Blockseer
Key partnerships can be catalysts for growth and margin expansion (Bitmasters, Foreside Financial, Mogo, Emerald Health Therapeutics, Element Fleet Management, D-Link, Primary Engineering and CannaChain)
More than $35 million raised in 2017 with institutional ownership of more than 20%
MaaS Currently Sold Out
DMG Blockchain Solutions has already sold out its available capacity of 4 megawatts and 2,650 mining rigs for its cryptocurrency Mining-as-a-Service (MaaS) operation.  Under the unique DMG MaaS business model, customers purchase mining rigs and receive the bitcoin mined directly while DMG handles the hosting and management. Japanese clients, Foreside Financial and Bitmasters, placed major orders. An additional 40 megawatts of capacity is anticipated by mid-2018 which, if filled, will be the largest Facility in North America!
Furthermore, the DMG Blockchain operational achievements just this year include: breaking ground on a new mining facility with up to 85 megawatts of power; the acquisition of A.I. leader Blockseer; and initiatives with key partners like D-Link, Primary Engineering, Emerald Health Therapeutics, Mogo, Foreside Financial, and Bitmasters.
DMG is a blockchain investment whose success isn't impacted by cryptocurrency values thanks to four diversified revenue sources
Because it focuses on software development, not digital coins, DMG Blockchain Solutions (TSX.V: DMGI) OTC: (DMGGF) is an investment whose success is not impacted by falling or rising cryptocurrency values. This is due to its diversified 4 part revenue stream.
 #1: Blockchain Software Platform Development
Software platform development has the highest upside potential for DMG Blockchain Solutions of the 4 revenue streams. DMG has partnered with well-chosen companies to develop blockchain-based software solutions specifically tailored to their unique business needs.
 #2: Forensics and Data Analysis
DMGI is getting ahead of the increased attempts at cryptocurrency regulation by working directly with law enforcement, accounting, and legal firms to provide forensic services related to blockchain-based currency.
#3: Bitcoin Mining
Bitcoin mining has proven profitable when combined with the latest computing technology and low cost power. DMG Blockchain recently announced a deal with Mogo Finance Technology, one of Canada's leading financial technology companies, to create a new state-of-the-art Bitcoin mining facility in British Columbia.
#4: Mining as a Service (Maas)
Mining as a Service (MaaS) provides end-to-end hosting services for investors in new Bitcoin ASIC computers and related Bitcoin mining operations.
DMG Blockchain Solutions has reliable, proven experience in the blockchain market as well as a solid growth plan focused on diversified revenue streams.
Investors should research further into buying shares of DMG Blockchain Solutions (TSX.V: DMGI) OTC: (DMGGF).