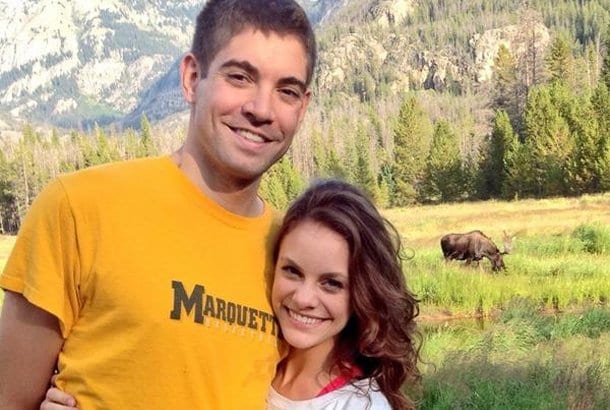 Do you remember that TV show Who Wants to Be A Millionaire? If we are honest, most of us would love to not have to worry about money, to not have to work hard at boring jobs for the rest of our lives just to pay bills. However, not everyone wants to have to compete on TV for money. Answering trivia questions for cash in front of a live audience might not seem worth the trouble of financial stability.
Luckily, there are plenty of ways to work toward your goal of financial security from the comfort of your own home. One way to make our bank accounts more robust is to buy stocks online and invest in hot penny stocks. These stocks, which are stocks under 5–or even stocks under 1–can lead to impressive results. Investing in hot penny stocks is not for the feint of heart, and it definitely is not the same as the more traditional process of buying stocks on Nasdaq. Nevertheless, two men, Tim Grittani and Tim Sykes, have made quite a lot of money from buying stocks online and watching hot penny stocks for investment opportunities.
Buying Penny Stocks: Tim Grittani's Success Story
Tim Grittani decided to start buying stocks when he was in his early 20's. The now 24 year old has a portfolio worth more than a million dollars. Grittani achieved this not by buying stocks from large companies like Apple or Walmart. Instead, he focused on hot penny stocks.
Grittani first learned about buying penny stocks from Tim Sykes, who is infamous for turning his approximately $12,000 in bar mitzvah gift money into millions by day trading and buying penny stocks while in college. For the past five years, Tim Sykes his been teaching his strategies through the sale of instructional newsletters and video lessons in part dedicated to teaching people about buying penny stocks, further padding his own bank account and also helping green investors better navigate the process of buying stocks online.
Tim Grittani will be the first to admit that buying penny stocks is not for everyone. The young successful investor said, "I've been trading every single day for almost three years, and it's been a slow, day-to-day process." He can spend an entire trading day in front of a computer screen, buying stocks online which is the work required to buy and sell stocks at the right time to make the best profit. Grittani also stated that he is sometimes in and out of stocks within mere minutes; the longest he ever holds shares of penny stocks is a few days.
What You Should Know When Buying Penny Stocks
Buying penny stocks are appealing to some investors for a number of reasons, but, they also carry risks. Many of these penny stocks companies are speculative and thinly traded. They are usually traded over the counter rather than on a major exchange like the New York Stock Exchange. If you are looking for penny stocks to buy in 2018, be aware that the Securities and Exchange Commission has warned the public that "investors in penny stocks should be prepared for the possibility that they may lose their whole investment."
Additionally, penny stocks are notorious for being part of so-called "pump-and-dump" schemes. In these scenarios, scammers buy stocks, then promote them as the next hot thing on blogs, message boards, and in e-mails. This discussion can artificially inflate the price of stocks, making them look like hot stocks to buy. Once the stocks' prices go up, the scammers sell their stake. This leaves other investors with massive losses.
How to Be Successful Buying Penny Stocks
Tim Grittani has been able to profit while buying penny stocks and we can learn a lot from him. Penny stocks are an inefficient market and the most active stocks are not necessarily the most stable. Grittani has been successful because he knows what to look for and recognizes how to make money out of pump-and-dump scams without actually doing any pumping or dumping. In fact, the trade that pushed Grittani's portfolio over the million dollar mark was actually a target of a pump-and-dump scheme.
When looking for stocks to invest in, Grittani noticed that shares of a company called Nutranomics (NNRX) had shot up due to what he suspected was the manipulation of scammers. Grittani noticed that the stock had tripled in just a month. After noticing that the stock was losing momentum, Grittani determined that a pullback was imminent. He was right, and the penny stock tumbled almost 60% in the span of 23 minutes. Grittani didn't benefit from the stock's entire plunge, but, he was able to walk away with $8,000–not bad for ten minutes' work.
Is Buying Penny Stocks Right for You?
Tim Grittani has certain personality traits that make him adept at buying penny stocks. For one, Grittani is a gambler. He is comfortable with risk, and, like other people who have gambled, might even enjoy taking risks. In college, Grittani played poker and made wagers on sports games to make money. While doing this, he had some luck, notably making $9,000 from a single sports bet. However, his luck soon ran out, and he lost all of that over the course of a year. Grittani decided to stop gambling on sports and poker and to turn that focus to investing.
Grittani and Sykes are quick to admit that there is a certain amount of gambling still involved in buying penny stocks. Sykes said about buying penny stocks, "I think it's mainly for people who are gamblers. But at casinos you play with low odds. With penny stocks, there are patterns that are very predictable."
However, both men are careful to note that buying penny stocks and long term investing are not the same. Buying penny stocks should not be considered a solid strategy for investing for your retirement. If this is what you want to do, buying stocks on Nasdaq might be a better path.