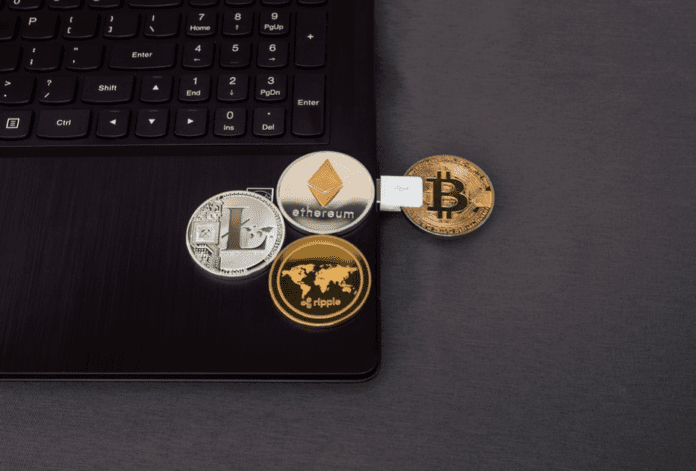 Technology remains one of the most promising and rapidly growing industries and markets out there. If you're looking for stocks to buy likely to yield notable ROIs, consider buying penny stocks related to companies in the tech field.
Penny stocks are stocks under 5 per share; very often these are in fact stocks under 1, hence the reference to pennies. A new trend combines the savvy of buying penny stocks with the hot buzz surrounding blockchain technology. Known as 'penny cryptos,'  cryptocurrencies with shares of stocks under 5 are so new and promising, they're intriguing to investors who have limited capital, but, lots of know-how.
How is buying penny stocks similar to cryptocurrency?
Both penny stocks and cryptocurrency are viable trading options for those with limited capital because both are highly speculative; they hold the potential for a big ROI with limited loss if played right. Research, research, and more research, followed by more research on the side, is vital to making an informed choice when buying stocks under 5 and cryptocurrency.
Both penny stocks and cryptocurrencies are highly speculative; this cannot be stressed enough. Most penny stocks and cryptocurrencies on the market fail over the long term. The market is highly saturated and competition among digital coins is fierce as each one tries to differentiate itself and stand out. The market is crowded with "hot penny stocks," so, the key to buying the right tech stocks under 5 is to look at the company behind the coin or penny stock.
The cryptocurrency market has a well-earned reputation for being highly volatile; it should come as no surprise to hear crypto stocks under 5 are risky investments.
Penny stocks are riskier than traditional NASDAQ stocks because the lack of regulation makes scams more common. Likewise, cryptocurrencies are also largely unregulated, but, because they utilize blockchain technology, all records and transactions are public, thereby, curbing fraudulent activity.
One way to minimize risk is to use a reputable exchange; penny stocks are best found on NASDAQ and NYSE while investors in cryptocurrency should go to Coinbase, Bitstamp, Bittrex, or Binance.
One can buy cryptocurrencies and stocks under 5 at extremely low prices, hence why they remain attractive to all kinds of investors despite the well-known risks. 
For example, if you buy a coin at $0.003 and it rises up to $0.03 in the next few months, you can turn a hundred dollar investment into one thousand dollars. Though not a huge price gain, it is a significant profit margin which will make any investor happy. So, how can you decide which crypto stocks under 5 are worth investing in, given the risks and rewards?
Technology's latest hot penny stocks:
Here are four penny tech stocks to watch; these stocks were chosen based on their positions in their industries, as in stocks with the potential to capture market share. All figures are current as of March 9, 2018.
1) Zix Corporation (ZIXI)
Zix is an e-mail provider focused on secure messaging which is marketing itself to corporate and government entities. The unique approach of encryption, coupled with avoiding downloading, makes this service stand out for those with privacy concerns.
With sales rising 65% in five years, Zix is ranging in and out of the penny stocks classification as it sometimes rises over $5 per share. As one might expect, the company is very small with a market cap of just under $234 million. Revenues have increased steadily over the past four years and with earnings per share (EPS) in the positive column, this stock shows promise for investors who want to buy stocks under 5.
Stats: The Market Cap is $233.913 million with the average volume of 257,546. Note, the EPS (TTM) is $0.13 and the P/E Ratio (TTM) is 33.46.
2) Glu Mobile Inc. (GLUU)
Glu Mobile makes games for smartphones, many of which are based on action movies or existing console games; its biggest selling title is a casual role-playing game centered on Kim Kardashian.
The company has worked its way out of debt to now own strong cash reserves. Revenues have been rising over the past four quarters although operating income is in the negative. Glu Mobile is spending on research and development to find its next big hit. The potential for this stock is based on the popularity of the gaming industry as well as the fact that gamers are willing to try new games from smaller companies.
Stats: The Market Cap is $550.877 million with the average volume of 2,901,690. Note, the EPS (TTM) is -$0.72.
3) Arotech Corporation (ARTX)
This company has combined two of the hottest trends right now: drones and virtual reality. It creates simulations to be used by the military and law enforcement for use-of-force training.
Arotech has positioned itself as a significant provider of surveillance and attack technologies at a time when drones are gaining increased attention with some using artificial intelligence. After several quarters of flat performance, revenue ticked up in the quarter that ended Sept. 30, 2017; the company's operating income entered the positive.
Stats: The Market Cap is $86.925 million with the average volume of 138,381. Note, the EPS (TTM) is -$0.10.
4) Plug Power Inc. (PLUG)
Plug Power is a startup in the alternative energy industry focusing on hydrogen fuel cell technology. The company provides fuel cell solutions to the material handling and stationary power sectors and is based in Latham, New York. Plug Power has been around since 1997, so, despite its current status as a hot penny stock right now, it has longevity on its side.
Operating income has been consistently negative for the past few years through 2017. However, the stock price broke out in March and April of last year on strong trading volume, with the shares doubling in value over that time frame. Although Plug Power saw its share price slide downward in November and again in January 2018, the stock could offer investors solid gains as the alternative energy industry gathers momentum.
Stats: The Market Cap is $443.232 million with the average volume of 3,465,653. Note, the EPS (TTM) is -$0.63.
The trouble with penny stocks and cryptocurrency is that they are speculative and, therefore, risky investments.
But, as they say, the greater the risk, the greater the reward. With some sound research, sound investments can be made.