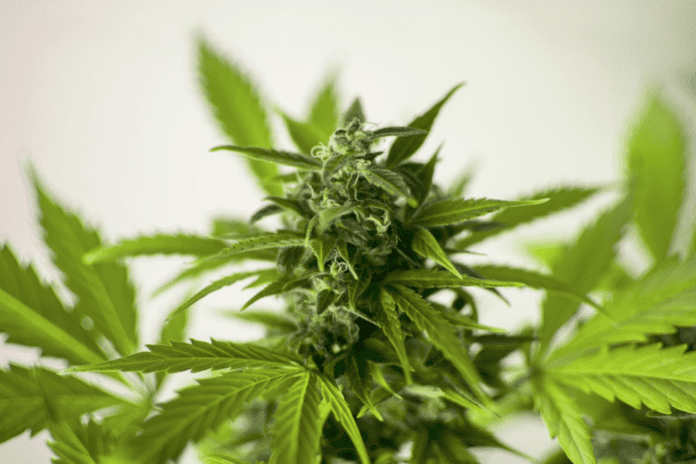 The legal marijuana industry is booming, attracting investors who are searching for high-upside opportunities. While many investors in the cannabis industry put their dollars behind early-stage production companies, investing in these companies is often a gamble of high risk versus potential reward.
What more investors ought to know is a safer (and smarter) channel of investment in the global marijuana boom does exist as represented by a company with a unique business model.
FinCanna Capital Corp. (CSE:CALI; OTC: FNNZF), one of the first licensed medical marijuana royalty companies in the U.S., offers a compelling case for investors looking to enter the industry.
As a royalty company, FinCanna Capital Corp seeks out mutually beneficial relationships with licensed, best-in-class medical cannabis companies. FinCanna supplies the funding for these companies where, in return, it receives an agreed upon percentage of each company's revenue.
FinCanna Capital Corp (CSE:CALI; OTC:FNNZF) offers 7 compelling reasons investors seeking marijuana stocks to buy can more safely invest through a royalty company.
1. FinCanna is a pioneer among marijuana stock-based royalty companies.
FinCanna Capital Corp. (CSE: CALI ; OTC: FNNZF) is the first of its kind. The company draws from a deep well of expertise and experience in the industry. Its strategic vision allows the company to recognize and act upon investment opportunities while still in the early stages of the legal cannabis industry's growth.
2. FinCanna's unique and extensive business model benefits investors.
FinCanna does the legwork of research and assessment of companies before entering into royalty agreements so investors needn't spend the time; this accountability, in turn, provides investors with a sense of confidence. The model itself allows for an attractive diversification for investors.
3. FinCanna offers investors more access to best-in-class options.
The unique business model of FinCanna makes best-in-class private companies more available to individual investors who, otherwise, might not have had access.
4. FinCanna's first two partnerships have demonstrated extraordinary potential.
FinCanna's planned flagship facility in Coachella in Southern California in partnership with CTI (an indoor, six-acre facility dedicated to licensed medical marijuana production) will provide the company with 14% production royalties. The company's second royalty agreement, with Green Compliance, offers a state-of-the-art software solution for medical cannabis and a 10% royalty from the software company.
5. FinCanna continually seeks out strategic partnerships. 
With two successful partnerships already in place, FinCanna is racing to add more strategic partnerships to its ranks.
6. FinCanna is focused on California, the largest legal cannabis market in the U.S., presenting exciting opportunities for investors seeking marijuana stocks to buy.
FinCanna recognizes the vast potential of the California licensed medical cannabis market alongside the unique opportunity to provide an in-road to investors and producers as new state regulations limit entry for new producers.
7. FinCanna is guided by a diverse team of proven experts. 
The leadership roster of FinCanna Capital Corp. includes an impressive number of "heavyweights" spanning multiple relevant industries with track records of proven success in the medical marijuana, finance, and business sectors.
FinCanna Capital Corp. opens channels of investment in the licensed medical cannabis industry which are potentially safer and more sound for investors.
The royalty business model offers innovation, diversity, a leadership record of proven excellence, and attractive opportunities for investors looking to participate in the marijuana industry boom.