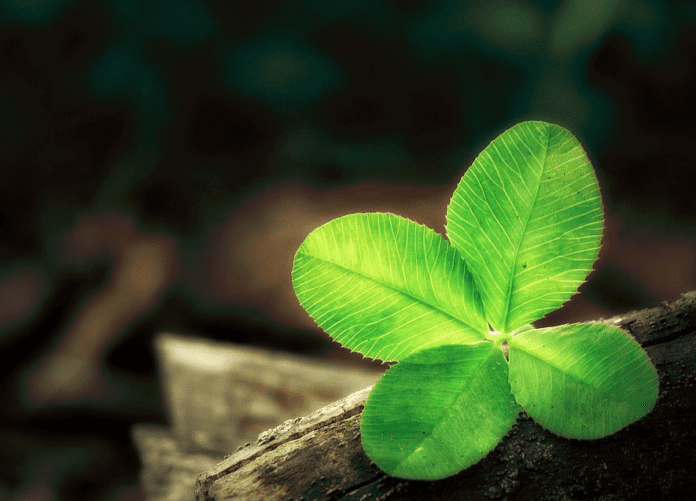 When investing in penny stocks, it is essential to look deep into a company's long-term growth potential. Who is the company collaborating with? What is the quality of their product? These elements are what make the following stocks under 5 the hottest penny stocks to watch in 2018.
1. Stocks to watch: Workhorse Group Inc. (Nasdaq:WKHS) anticipated to travel far
Workhorse is involved in the whole process of transportation production. The company designs, manufactures, and builds vehicles and aircraft in the United States. What makes it worth the watch currently is Workhorse's collaboration with the United Parcel Service Inc.
Workhorse is currently working on designing and deploying 50 plug-in electric delivery trucks which will eliminate any tailpipe emissions. According to workhorse.com, UPS wants to make these eco-friendly electric vehicles its standard future fleet.
Investment banking group, Maxim Group, is projecting Workhorse penny stocks to escalate to $6 per share in the next year. That makes it a potential increase of 86.91% from today's price of $3.21.
2. Stocks to invest in: Viking Therapeutics (Nasdaq: VKTX) back on the rise 
While Viking Therapeutics has had a volatile history, it seems to be on the upswing currently. It came into the market in April 2015 at $8.50 only to climb to an all-time high at $10.23.
But, as word goes on the street tells it, penny stocks are volatile and the market saw VKTX take a tumble to an all-time low of .88 per share in the second half of 2017. It seems Viking has broken the down and out low since September when the company increased over a line of lows. It now can be seen climbing steadily with a potential IPO print above $8.00 per share
3. Nasdaq stocks: Plug Power Inc. (Nasdaq: PLUG) may make other penny stocks green
Another eco-friendly company on the market with potential is Plug Power. It is proving to be a quality alternative energy technology provider. In production, Plug develops and designs hydrogen fuel cell systems. Plug has developed a turnkey solution to facilitate companies smoothly transitioning to hydrogen fuel cell power.
It seems the monopoly of Amazon has taken favor to Plug Power which is making Plug a hot penny stock to watch in2018. Amazon.com Inc. (Nasdaq: AMZN) signed up to purchase up to $70 million of Plug Power fuel cell products for use in its warehouses and distribution centers. Since March 2017, the companies have collaborated and with a deal that gives Amazon the right to buy up to 55.3 million shares in PLUG stock, we don't see the uptrend taking a dive any time soon!
From today's price of $1.88, Plug's stock is expected to climb up to $5 per share in the next 12 months. Doing the math, that's a potential gain of 165.95%. Not too shabby!
4. Stocks under 5: Westport Fuel Systems (Nasdaq: WPRT)
It regained some traction back in October leveling at $4.09 per share but hit some decline which has it sitting at $2.70. The bounces have become somewhat of a pattern with a projection of a possible $6.74 high.
5. Penny stocks to watch: Gerdau SA ADS (Nasdaq: GGB)
Gerdau is a steel industry company. Its shares were rolling in 2008 at an all-time high of $26.22. With the economic collapse, it sold off into the single digits. In 2010, it stalled at $17.99 to gradually decline in value until 2016. It hit a 13 year low at 79 cents before finding some recovery in December 2016 with a rise at $4.30.
6. Hot penny stocks: Telaria, Inc. (Nasdaq: TLRA)
Telaria is a self-described leader in independent, pure-play, supply-side software company. With it's aim at providing data-driven software the company monetizes and manages premium video inventory with the greatest speed, control, and transparency, wherever and however audiences are watching.
It's stocks have seen its fair share of ups and downs. They gapped between $9.25 and $5.10 during November 2013. A decline occurred in February 2015 to a price share of $1.29. As stocks go though, it crept back up and, as of today's market price, it stands at $3.79 per share.
7. Stocks to watch: PolyMet Mining, Corp. (Nasdaq: PLM)
Polymet has seen its downswing. It hit an all-time low at 46 cents in 2009 that was a tumble from $4.50. Since 2009, the stock found a rise in 2010 at $3.79. Since then, it has tested range support and gained traction in February with a stall out at $1.34. It is estimated that Polymet could rally into $2.65 before the year is done. Buying power has been on the uprise recently which means stronger potential gains in the future.
8. Stocks under 5: HTG Molecular Diagnostics, Inc. (Nasdaq: HTGM)
HTG has seen it's high days topping out at $19.75 in May 2015. It saw its decline posting an all-time low in February 2017 at $1.20. With the low, came a March buying surge that left it at $1.60 in August 2017.
HTG saw  a higher climb in January 2018 and is seen to be just above $5.00 currently. It is estimated that buyers will return at $3.70; that would have the stock surge to a projected $8.80.
We hope the review of these 8 penny stocks to watch in 2018 facilitates a smoother investing journey for you. May the winds favor you in your penny stock investing!