Meet the Small-Cap Company Bringing a Nicotine and Tobacco FREE Smoking Experience to the $814 Billion Global Tobacco Industry!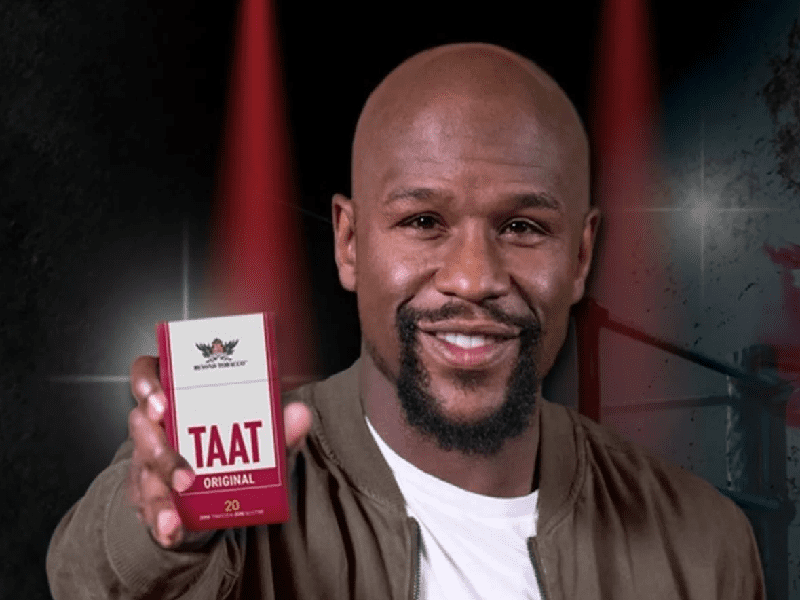 Smokers Around the World May Never Want to Smoke Any Other Cigarette Again!
Under Leadership with "Big Tobacco" Pedigree,

TAAT Global Alternatives Inc. (OTC: TOBAF | CSE: TAAT)

Has Launched a New Brand of Cigarettes that is Set to Give Tobacco Industry Giants a Run for Their Money!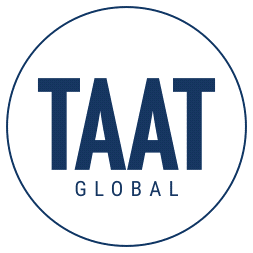 Ex-executives from the biggest tobacco companies in the world left "Big Tobacco" and launched a game changing new cigarette.
One that is set to turn the global tobacco arena on its head!

The company is positioned to capture a massive market share of the tobacco industry with the launch of nicotine and tobacco free TAAT cigarettes in "Original," "Smooth," and "Menthol" varieties!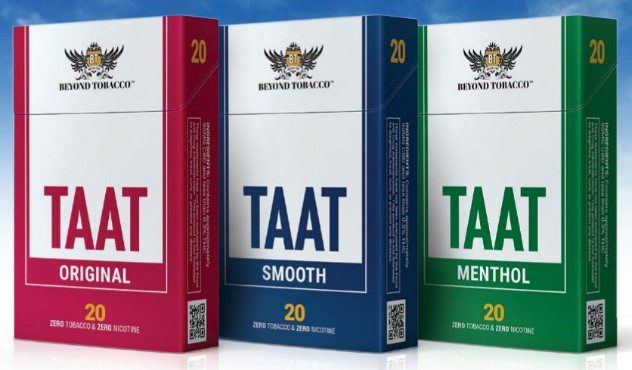 Through an innovative patent pending process, the company offers an experience that is engineered to closely replicate each and every sensory element of smoking a tobacco cigarette.
BUT THERE IS NO DANGEROUS NICOTINE OR TOBACCO!
Patent protection has already been filed for the revolutionary refinement technique which causes the company's Beyond Tobacco™ to taste and smell similarly to tobacco.
Link to Video: https://player.vimeo.com/video/517480584
"At TAAT, we don'tcreate new smokers, we give existing tobacco smokers the choice toleave nicotine behind while keeping the experiences they love."
-CEO Setti Coscarella
(Insert Stock Chart Here)

In response to the Biden Administration's plans to cap nicotine content in cigarettes in the U.S., TAAT™ has launched its Beyond Nicotine™ initiative.

Many smokers may have no choice but to leave nicotine behind now!
THE TOP REASONS TO HAVE TAAT ON YOUR RADAR:
Key players from leading tobacco companies are leading the company's mission including CEO Setti Coscarella, an ex-Philip Morris lead strategist and CRO Tim Corkcum, a former executive with 20+ years working for PMI!
The company's exciting narrative is still being digested on the Canadian Stock Exchange (debuted last year on the CSE) and in the U.S. where the company was upgraded to this year to the OTCQX® Best Market!PLUS – an initial application has been filed to list TAAT™ on the Nasdaq Capital Market!
Launched first in the United States in Ohio in Q4 2020, the company has since expanded to Illinois, Georgia, Alabama, California, Florida, Michigan, and Mississippi! The company also has global expansion efforts in Canada, the U.K and Australia!
The company is commercializing TAAT™ aggressively! As of early August 2021, TAAT™ is sold in approximately 500 stores in the United States with a presence around urban centers such as Cincinnati, Columbus, Chicago, and Atlanta.

One of the most exciting opportunities happened this year for TAAT to gain some incredible exposure! The company secured a high-profile sponsorship arrangement with world-renowned boxer Floyd Mayweather! As you can see, some pretty big names are starting to sign on to support the company!
By offering legal aged smokers the choice to continue the experiences they enjoy while leaving nicotine behind, undiscovered small-cap company TAAT Global Alternatives Inc. (OTC: TOBAF | CSE: TAAT) is positioning TAAT™ as a direct competitor to leading tobacco brands!
Greetings Investors,
Millions of people want to quit smoking which has created a lucrative market opportunity.Many traditional tobacco companies however are too busy focusing their efforts on less harmful forms of tobacco to keep the tobacco industry thriving.
TAAT Global Alternatives Inc. (OTC: TOBAF | CSE: TAAT) on the other hand is targeting in on that huge market that wants to leave nicotine and tobacco completely behind!
The company has created a patent-pending refinement technique for the base material of its TAAT cigarettes called Beyond Tobacco™that has similar properties to actual tobacco such as the volume of smoke and "crackling" sound resulting from combustion, as well as a tobacco-like taste and smell.
But there is NO tobacco or nicotine which means smokers get the same enjoyable smoking experience as they would with tobacco, but without the harmful effects.
With over 1+ billion smokers across the globe and most of them looking to quit, TAAT Global Alternatives Inc. (OTC: TOBAF | CSE: TAAT) has a product that could soon become a household name!
Keep on reading to learn why this may be one of the most exciting companies to be watching right now!
YOU CAN ALSO GET YOUR OWN FREE PACK AT TRYTAAT.COM

THE MISSION
TAAT Global Alternatives Inc. (OTC: TOBAF | CSE: TAAT)'s foremost objective is to build Beyond Tobacco™ into an iconic and recognizable American consumer brand.
Upon achieving this, it is TAAT's intent to embark on expansions into new markets both within the United States and internationally.
Tobacco and nicotine are often the hardest 'vice' to quit and the most common addiction in the United States. Fortunately, nearly 70 percent of the people who smoke say they want to quit.
This substantial market is what could help TAAT Global Alternatives Inc. (OTC: TOBAF | CSE: TAAT) turn TAAT into the next household name in cigarettes across the world!
Especially with a seasoned ex-tobacco executive leading the way…
A CEO WITH THE KNOW-HOW AND EXPERIENCE
From big tobacco to Beyond Tobacco™, ex-Philip Morris lead strategist Setti Coscarella is now TAAT Global Alternatives Inc. (OTC: TOBAF | CSE: TAAT)'s Chief Executive Officer!
Mr. Coscarella brings a wealth of knowledge across a variety of disciplines to TAAT™. Building upon experience in investment banking, private equity, and entrepreneurship, he moved to the world of tobacco at Philip Morris International ("PMI") in 2017 where he was a lead strategist for its Reduced-Risk Products ("RRP") division.
While at PMI, Coscarella worked with thousands of individual smokers to better understand how to position smoking alternatives to them and developed programs that could help smokers discover and successfully convert to RRPs.
The Company believes that Coscarella's experience with RRPs is especially relevant to Beyond Tobacco™ given their substantially similar target markets!
Coscarella found it a fundamental objective to understand the likes and dislikes of tobacco smokers!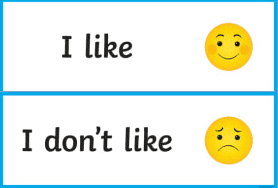 This understanding was then used to shape a consumer journey from combustible tobacco cigarettes to smokeless products.
While the tobacco industry has relied on the delivery of nicotine without combustion as the central value proposition of smokeless products, Mr. Coscarella believes the combustible format and corresponding ritual are crucial to gaining product adoption and preventing abandonment.
THE BEYOND TOBACCO EXPERIENCE
Many smokers have various triggers that give them the urge to smoke. This is one reason why some smokers say they find it hard to quit.
TAAT cigarettes are allowing prospective tobacco quitters to KEEP their ritual all while reducing the dependency upon addictive substances!
Those who smoke cigarettes do not do it because of the nicotine alone. It is also about the rituals, moments and experiences associated with smoking a cigarette.
TAAT cigarettes mimic those experiences without nicotine or tobacco and offers smokers the choice to reduce their nicotine in-take without compromising their smoking experience!
Between the tobacco-like taste and smell of the Beyond Tobacco™ base material, the sight of smoke, the "crackling" sound of TAAT burning, and the physical sensations of inhaling and exhaling as well as flicking ashes, no detail has been overlooked in creating a satisfying experience for smokers.
What Exactly is Beyond Tobacco™?
Instead of tobacco, the base material of TAAT™ is a proprietary blend called Beyond Tobacco™, which is produced using a 14-step process to include a patent-pending refinement technique to create a taste and smell just like actual tobacco.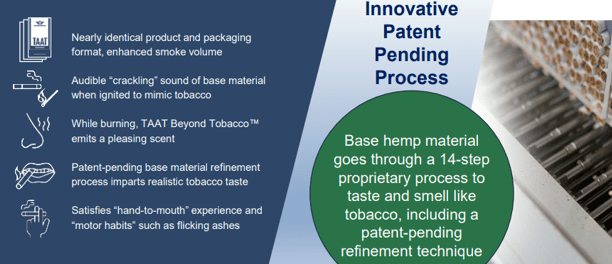 COMPETITIVE ADVANTAGES
Current cigarette alternatives do not offer a comparable experience and many smokers were unable to adapt to vaping as the experience was too different from a traditional cigarette.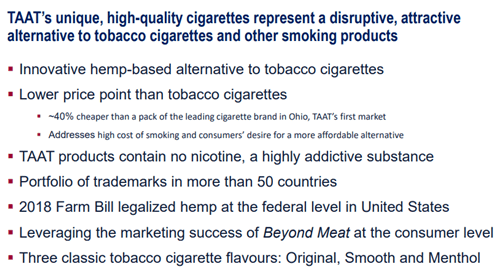 TREMENDOUS MARKET POTENTIAL
There is a massive addressable market for the company's products!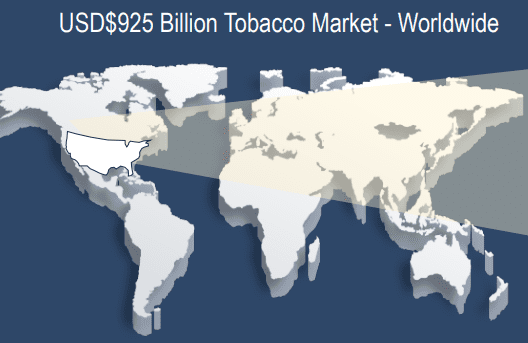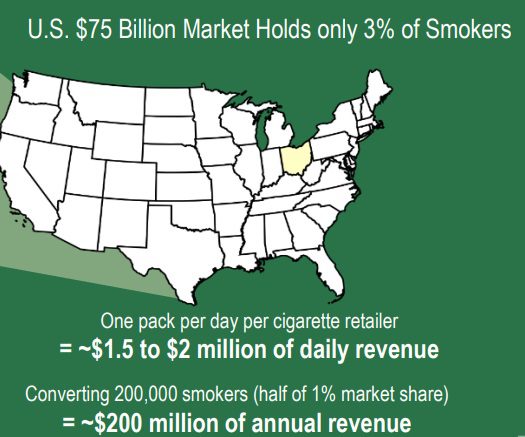 The data below represents the company's target market: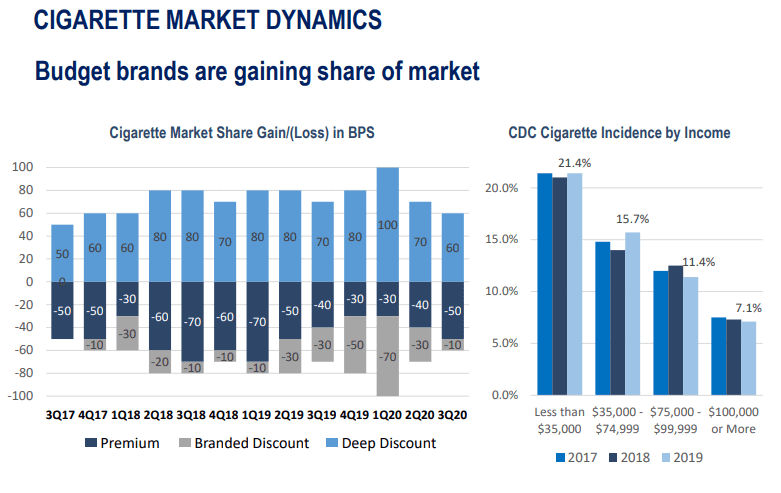 Source: https://taatglobal.com/wp-content/uploads/2021/05/Investor_Presentation-202105.pdf
GETTING RECOGNIZED
TAAT Global Alternatives Inc. (OTC: TOBAF | CSE: TAAT)has been on an aggressive mission to get recognized for its cutting-edge cigarette.
For example, TAAT Sponsored the Team of World Champion Boxer Floyd Mayweather for the June 6th 2021 Fight Against Logan Paul!

This sponsorship of Mr. Mayweather's team placed the TAAT™ brand in front of the LARGEST AUDIENCE of an event for which the Company has been a sponsor to date!
The ESPN SportsCenter account on Twitter, which has over 37.6 million followers, had even posted a video of Mr. Mayweather and his entourage as they approached the boxing ring on June 6th!
In May 2021, TAAT™ was the lead sponsor of the Mister Supranational USA 2021 pageant in Las Vegas, NV. In addition to placements at the preliminary and main events, several participants appeared in promotional media for TAAT™ featuring the logo and the product.
TAAT™ is also now the exclusive combustible smoke product sponsor of the Professional Bull Riders ("PBR") league through 2023! The PBR has a circuit of more than 300 events annually!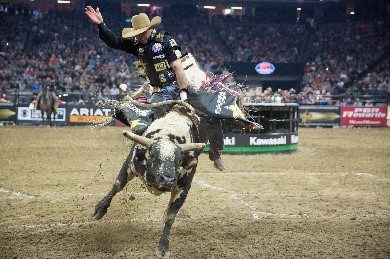 TAAT will soon be an exhibitor at the 2021 NACS Show held in Chicago, Illinois from Wednesday, October 6, 2021 through Friday, October 8, 2021, where approximately 1,200 vendors in the convenience category welcome an average of 23,000 attendees from more than 70 countries!
In addition to major U.S. tobacco distributor Eby-Brown, many "Big Tobacco" firms are also exhibitors at the 2021 NACS Show in Chicago to include Altria, Japan Tobacco International ("JTI"), ITG Brands, and R.J. Reynolds.
TAAT™ has realized considerable success from its trade show exhibits to date, having closed 68 new initial purchase orders following its first trade shows in July as announced in an August 6, 2021 press release!
"Trade shows have proven highly effective for us ever since they became part of our commercialization strategy this summer. Although we have had no difficulty navigating the sales and distribution channels through direct outbound contacts, trade shows provide unparalleled opportunity to immerse buyers, merchandisers, and distributors in the TAAT™ brand." – CEO Setti Coscarella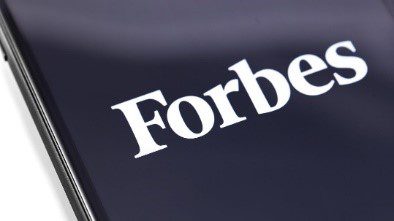 On February 3, 2021, Forbes contributor Amanda Siebert published an article about TAAT™ and its recent launch in Ohio as the Company's first step to begin building market share in the USD $814 billion global tobacco industry!
The full article can be accessed by clicking here.
TAAT AT A GLANCE
MANUFACTURING AND DISTRIBUTION PLATFORM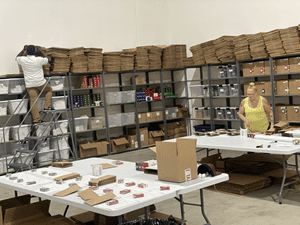 The new TAAT facilities in Las Vegas, NV (pictured above) are now operational, providing the Company significant added capacity for several of its business functions to include manufacturing, research and development, sales, marketing, and order fulfillment.

WIN WIN ECONOMICS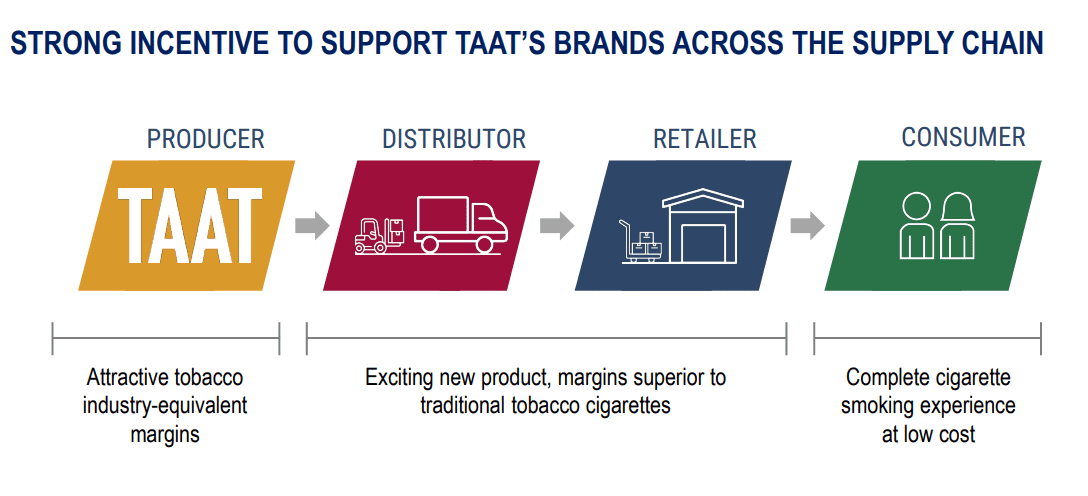 INHERENT AND UNIQUE ADVANTAGES
Ethical marketing
Selling to legal-age smokers through proven channels
Serving highly targeted, customized digital ads to legal age-smokers through proprietary exchange developed by partner agency
Ability to deliver ads to pre-qualified consumers as they near potential points of sale
Serve additional ads to customers that respond to ads
No need to go through ad brokers like Google and Facebook, meaning higher utilization on marketing spend Launched 15-second video ads on gas pump displays Selling products through both the e-commerce and "Bricks & Mortar" channels
Superior margins and no competition from tobacco cigarettes in the e-commerce channel
E-Commerce Strategy
– TAAT cigarettes on sale through website as of February 17, 2021
– More than C$150,000 of sales in first few days
– Nearly 6,000 new users visited online store in first 48 hours, generating 36,830 page views

INTERNATIONAL EXPANSION
The company is also entering the Canadian, U.K., and Australian markets which could be the beginning of a major global expansion!

TAAT™ has entered into a memorandum of understanding dated February 24, 2021 with Christina Lake Cannabis Corp. ("CLC") (CSE: CLC) to develop and distribute TAAT™ for the Canadian market on an exclusive basis for a two-year renewable term!
In 2020, the tobacco market in the United Kingdom is a beast and is valued at approximately £18 billion or about C$30 billion annually!
Green Global Earth (CGE), the exclusive TAAT distributor for the U.K and Ireland, placed a C$1,075,000 purchase order in addition to its previous C$149,000 order.
The company has also issued yet another order for €360,000 (approximately CAD $536,000) for a full shipping container of TAAT™ to be distributed in Australia. Last year, the Company proactively applied for trademarks in Australia as well as dozens of international jurisdictions.
WHO IS TAAT?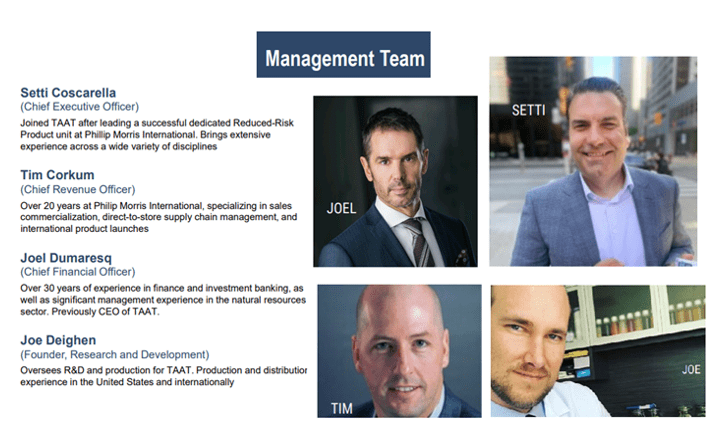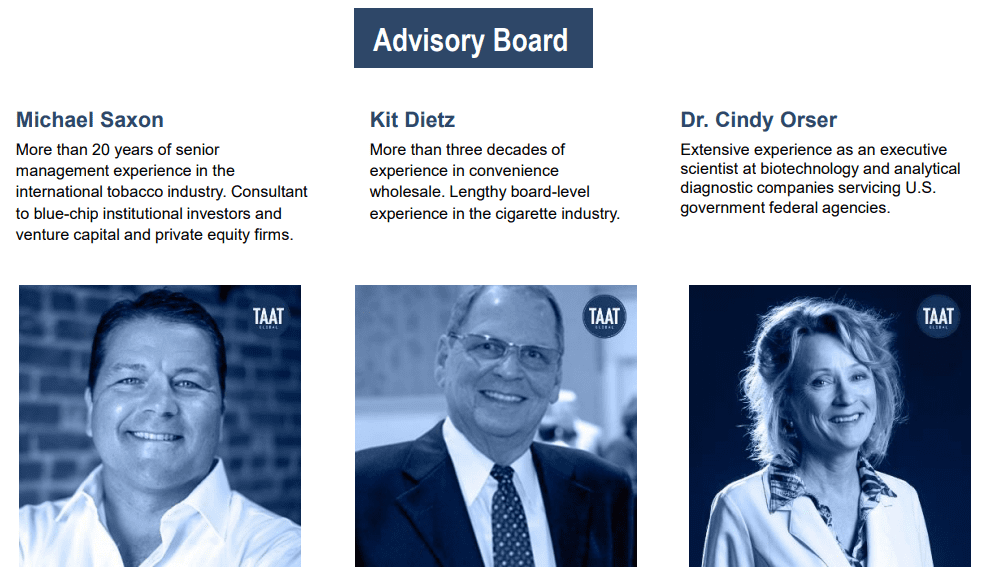 THE BOTTOM LINE
TAAT Global Alternatives Inc. (OTC: TOBAF | CSE: TAAT)

is a "Tobacco Disruptor" positioned to capture a significant share of the $800B+ tobacco market across the world!
Over the past year, TAAT™ Chief Executive Officer Setti Coscarella has taken an interdisciplinary approach to developing, manufacturing, and commercializing TAAT™ as a better alternative to tobacco cigarettes for smokers aged 21+.
Still in just its third full calendar quarter of retail availability, global demand for TAAT™ has grown steadily over the course of 2021 as the Company has diligently coordinated strategic launches in a wide range of markets.Revenues are now rocketing!
While many of the world's 1.3 billion tobacco users actively seek alternatives to tobacco cigarettes, virtually ALL mass-market alternatives contain nicotine.
TAAT Global Alternatives Inc.(OTC: TOBAF | CSE: TAAT) believes the similarity of its product to tobacco but with the absence of tobacco and nicotine, can result in strong user retention for long-term positive change!
The fact that Mike Saxon, a former Growth strategist for Altria, has also joined TAAT's advisory board may scream in volumes about what the future may bring…
"The near future is very bright with our first international purchase order currently in motion, several more active dialogues with trade show leads seeking to place initial orders, and our new facilities in Las Vegas getting ready to operate with much more space and several important functional upgrades. The past year has been a great pleasure, and I could not be more excited for the path forward as we work towards building an even bigger footprint in the tobacco industry." – Setti Coscarella
TAAT Global Alternatives Inc. (OTC: TOBAF | CSE: TAAT) may soon be on its way to becoming a recognized brand across the globe and with Floyd Mayweather proudly representing the company… attention on the company could start pouring in!
Hurry and start your research!
DISCLAIMER: This report is for informational purposes only, and does not represent a solicitation to buy or sell the profiled company's securities, which trade under the symbol TAAT, nor any other securities. Neither NasdaqStocks.com nor its employees are certified financial analysts or licensed in the securities industry in any manner. The information in this marketing piece and any accompanying information is subjective opinion and may not be complete, accurate or current and was paid for directly or indirectly by shareholders of the profiled company who may or will profit as a result of the preparation, publication and distribution of this marketing piece and accompanying information. Nasdaqstocks.com is owned by MCM Consulting LLC., a Wyoming Corporation that has been compensated up to one hundred thousand dollars by taat global for a period beginning November 1st, 2021 to December 1st 2021 publicly disseminate information about TAAT, its products and services for potential customers and that while the company is publicly listed and its shares can be bought and sold, the purpose of this advertisement it to present information and awareness about TAAT and its products and services. We own zero shares. NasdaqStocks.com also expects to garner new subscribers as part of its efforts. This marketing piece contains forward-looking statements that involve risks and uncertainties. This marketing piece contains or incorporates by reference forward-looking statements, including certain information with respect to plans and strategies of the featured Company. As such, any statements contained herein or incorporated herein by reference that are not statements of historical fact may be deemed to be forward-looking statements. Without limiting the foregoing, the words "believe(s)" "anticipate(s)", "plan(s)" "expect(s)" "project(s)" "will" "make" "told" and similar expressions are intended to identify forward-looking statements. There are a number of important factors that could cause actual events or actual results of the Company to differ materially from these indicated by such forward-looking statements. Certain statements contained herein constitute forward-looking statements within the meaning of Section 27A of the Securities Act of 1933 and 21E of the Exchange Act of 1934. Such statements include, without limitation, statements regarding business, financing, business trends, future operating revenues and expenses. There can be no assurance that such expectations will prove to be correct. Investors are cautioned that any forward-looking statements made by the Company, or contained in this Report are not guarantees of future performance, and that the Issuer's actual results may differ materially from those set forth in the forward-looking statements. Difference in results can be caused by various factors including, but not limited to, the Company's ability to be able to successfully complete planned funding agreements, to successfully market its products in competitive industries or to effectively implement its business plan or strategies. To reiterate, information presented in this Report contains "forward-looking statements". Any statements that express or involve discussions with respect to predictions, expectations, beliefs, plans, projections, objectives, goals, assumptions, or future events or performance are not statements of historical fact and may be "forward-looking statements." Forward-looking statements are based on expectations, estimates, and projections at the time the statements are made that involve a number of risks and uncertainties which could cause actual results or events to differ materially from those presently anticipated. Forward-looking statements in this Report may be identified through the use of words such as "expects," "will," "anticipates," "estimates," "believes," "may," or by statements indicating certain actions "may," "could," or "might" occur. More information on the Company may be found athttp://www.sec.gov; readers can review all public filings by the https://www.sec.gov


2021 NasdaqStocks.com All Rights Reserved.