Zoglo's

(CSE: ZOG)

Changing The Future Of Food For Consumers and Investors One Plant At A Time!

How we eat is changing – that's just a fact. Whether because of health concerns, environmental concerns, or simple taste, the food market is going to be changing. And with any change comes new opportunities.
You've probably heard of a variety of companies already moving into the plant-based food market. Vegan milk products, for example, are a dime a dozen. However, the real "holy grail" of vegan products for investors is going to be those companies poised to take a big bite out of the plant-based meat market.
Customers are spoiled for choice when it comes to plant-based dairy – but the plant-based meat market is still open for competition, as companies work to get the best taste and health benefits. Still, many investors worry that it's too late to get into what is going to grow into a lucrative market.
If you're looking for that edge in the plant-based food market, then look no further than Zoglo's (CSE: ZOG). This company is tapping into resources that we just don't see in the North American market – drawing on know-how and techniques from the vegan-obsessed Israeli market.
Zoglo's + Soglowek
If you're Israeli, you've definitely heard of Soglowek – they're a company with over 80 years of experience in making healthy vegetarian food. While food companies in the West are just experimenting with how to optimize taste and nutrition, Soglowek long mastered these factors to become a major player in its local market. And Zoglo's just acquired all the global (ex. Israel) IP technology and branding rights from Soglowek. This isn't just a startup with a neat plant-based meat idea. This is taking a proven and beloved brand and moving it to the world stage.
To be clear – Zoglo's isn't just a branch of Soglowek. CSE: ZOG is a brand new company – Zolgo's Incredible Food Corp. Zoglo's, however, has purchased the intellectual property of Soglowek and access to their quality manufacturing.
Zoglo's is also notable in the sheer amount of product it can already offer. Whether a consumer is looking for burgers or sausages, Zoglo's has something that they'll want, with over 14 plant-based protein offerings, many with nominations in the SIAL Innovation competitions. Zoglo's isn't coming to the market as a one-trick pony.
Every product CSE: ZOG offers is high quality too, being made with non-GMO plant-based proteins that provide every kind of mineral and nutrient you could want – Vitamin C, Vitamin A, iron, calcium, potassium, folic acid, fiber, omega-3 fats, and antioxidants. If the healthy eating crowd is looking for it, it's here.

Great Team
So, Zoglo's pretty much has the perfect plant-based meat product, right out of the gate. But even the perfect product is nothing without a team to sell it. Thankfully, Zoglo's is going to be entering the stage with a wealth of experience in food retail.
CEO Anthony Morello is a distinguished food retail executive with over four decades of experience in the sector, specializing in distribution. He has worked for companies as diverse as Aurora Importing (the top importer in the Greater Toronto Area in 2019), Metro/Food Basics, and Sobeys Ontario. When it comes to getting brands directly to consumers, there is no one more skilled.
The team also includes COO Jim Delsnyger (previously at ESKA Inc), Chairman David Sugarman (of Manischewitz Company, Allan Candy Company, and Gel Spice Company), Director Henry Ender (of Central Smoked Fish Company and Foodfest International),  and Director Paul Del Duca (of Wilson Tuck Lines). Every single one of these board members has a lifetime of experience working in food distribution – there's no better team to bring Zoglo's to the world.
As Zoglo's CEO Anthony Morello puts it, "Zoglo's proven products, extensive IPand experienced management uniquely position the Company for substantial growth opportunities in the expanding plant-based meat market."
The Zoglo's Connection
The Zoglo's team isn't intending to simply sit and wait. Already the company is using its connections and expertise to build strong distribution channels within the North American, and eventually global markets.
Zoglo's first order of business in their plan will be to move into established distribution channels with major supermarkets and independent store locations in North America and Europe. This isn't an "if" – Zoglo's is going to start coming to grocery stores near you.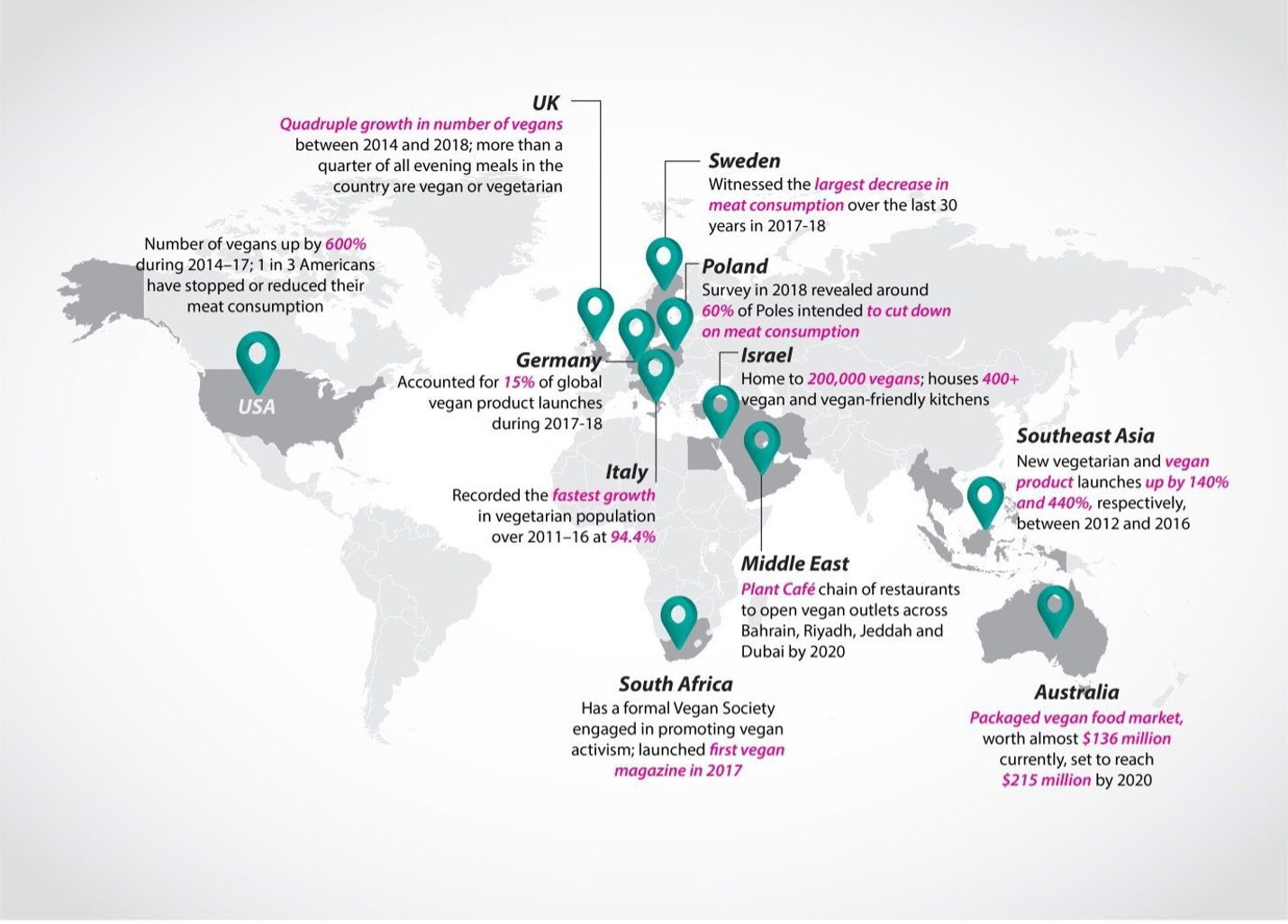 Of course, it isn't just supermarkets that CSE: ZOG is targeting. The demand for plant-based meat is rising in the foodservice industry as well – and not just small vegan restaurants. Already, major food chains are starting to look for partners that provide quality plant-based meat. In fact, in North America, the quick food and faster food markets accounted for over 60% of the sales of plant-based meat products. This is a potentially massive expansion market for Zoglo's.
Environmental, Social, and Governance
Zoglo's isn't just about providing delicious food. Zoglo's is about improving the world – or rather, about helping the average consumer change the world. Peoples concerns over environmentalism and sustainability are only on the rise – but making sustainable decisions can be difficult. That's where Zoglo's steps in.
Zoglo's plan is to provide sustainable plant protein in the daily meal consumption — delicious plant-based burgers, beef, sausage, cutlets and more. By shifting from animal to plant-based meat, we can address four growing global issues: human health, climate change, constraints on natural resources, and animal welfare.

An Open Market in North America and Europe
By targeting the American and European food market, Zoglo's will be tapping into an area that is hungry for new Vegan products. European and American markets are filled with consumers that are increasingly looking for vegan options.
For some it's a health concern – for others, they're looking to lessen their environmental impact. Some people just want to be able to enjoy a burger without hurting animals. And many just love plant-based foods but want something a bit different.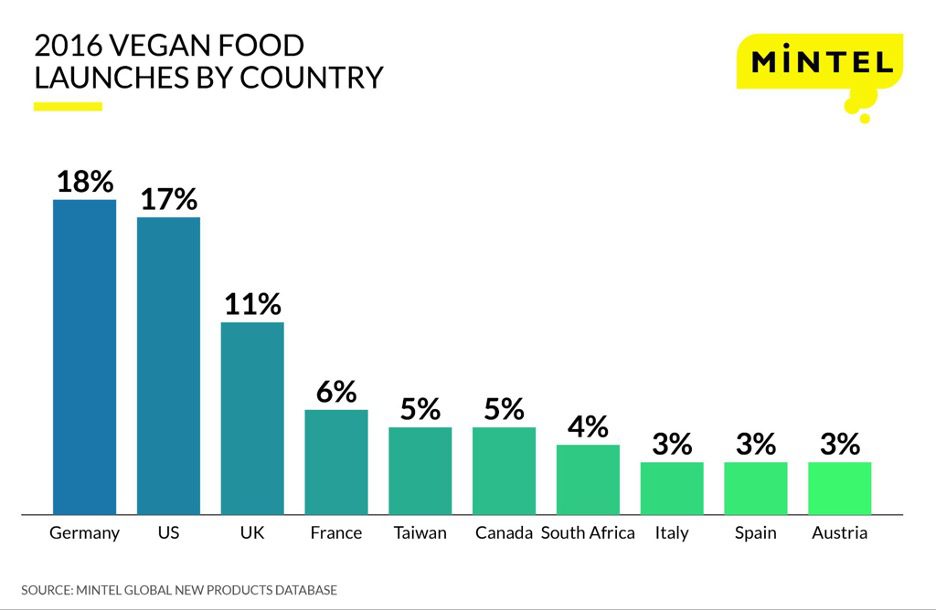 The amount of money in these markets is only going to grow over time. Already, just the American market for plant-based foods is in the billions – and it's only going to grow as more and more people become interested in vegan foods.
It's for these reasons that Zoglo's is such an exciting investment opportunity. There is a huge market – and Zoglo's already has the connections to tap directly into it. The long process of developing a winning product and getting inroads is going to be skipped entirely here. Zoglo's is poised to make a big entry – now is the time to get on board before this entry makes Zoglo's a household name in plant-based food.
DISCLAIMER: This report is for informational purposes only, and does not represent a solicitation to buy or sell the profiled company's securities, which trade under the symbol ZOG, nor any other securities. Neither NasdaqStocks.com nor its employees are certified financial analysts or licensed in the securities industry in any manner. The information in this marketing piece and any accompanying information is subjective opinion and may not be complete, accurate or current and was paid for directly or indirectly by shareholders of the profiled company who may or will profit as a result of the preparation, publication and distribution of this marketing piece and accompanying information. Nasdaqstocks.com is owned by MCM Consulting LLC., a Wyoming Corporation that has been compensated thirty thousand dollars by a non controlling third party for a period beginning July 25th, 2021 to publicly disseminate information about Zoglo, its products and services for potential customers and that while the company is publicly listed and its shares can be bought and sold, the purpose of this advertisement it to present information and awareness about Zoglo and its products and services. We own zero shares. NasdaqStocks.com also expects to garner new subscribers as part of its efforts. This marketing piece contains forward-looking statements that involve risks and uncertainties. This marketing piece contains or incorporates by reference forward-looking statements, including certain information with respect to plans and strategies of the featured Company. As such, any statements contained herein or incorporated herein by reference that are not statements of historical fact may be deemed to be forward-looking statements. Without limiting the foregoing, the words "believe(s)" "anticipate(s)", "plan(s)" "expect(s)" "project(s)" "will" "make" "told" and similar expressions are intended to identify forward-looking statements. There are a number of important factors that could cause actual events or actual results of the Company to differ materially from these indicated by such forward-looking statements. Certain statements contained herein constitute forward-looking statements within the meaning of Section 27A of the Securities Act of 1933 and 21E of the Exchange Act of 1934. Such statements include, without limitation, statements regarding business, financing, business trends, future operating revenues and expenses. There can be no assurance that such expectations will prove to be correct. Investors are cautioned that any forward-looking statements made by the Company, or contained in this Report are not guarantees of future performance, and that the Issuer's actual results may differ materially from those set forth in the forward-looking statements. Difference in results can be caused by various factors including, but not limited to, the Company's ability to be able to successfully complete planned funding agreements, to successfully market its products in competitive industries or to effectively implement its business plan or strategies. To reiterate, information presented in this Report contains "forward-looking statements". Any statements that express or involve discussions with respect to predictions, expectations, beliefs, plans, projections, objectives, goals, assumptions, or future events or performance are not statements of historical fact and may be "forward-looking statements." Forward-looking statements are based on expectations, estimates, and projections at the time the statements are made that involve a number of risks and uncertainties which could cause actual results or events to differ materially from those presently anticipated. Forward-looking statements in this Report may be identified through the use of words such as "expects," "will," "anticipates," "estimates," "believes," "may," or by statements indicating certain actions "may," "could," or "might" occur. More information on the Company may be found athttp://www.sec.gov; readers can review all public filings by the https://www.sec.gov


2021 NasdaqStocks.com All Rights Reserved.