MMJStocks.com is your premier source for everything Marijuana Stock related. We are the premiere online destination for the informed marijuana investor. We expose investors to the best weed stocks to buy, stock market news, political cannabis news and whats hot and trending in the World of medical marijuana. Investors can utilize our real time marijuana stock tools and charting as well engage with our MMJ community on our Medical Marijuana Stock social media pages. Welcome To The Community. . Happy Trading!
Html code here! Replace this with any non empty text and that's it.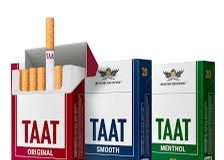 LAS VEGAS and VANCOUVER, British Columbia, Sept. 21, 2022 (GLOBE NEWSWIRE) -- TAAT® GLOBAL ALTERNATIVES INC. (CSE: TAAT) (OTCQX: TOBAF) (FRANKFURT: 2TP) (the "Company" or...