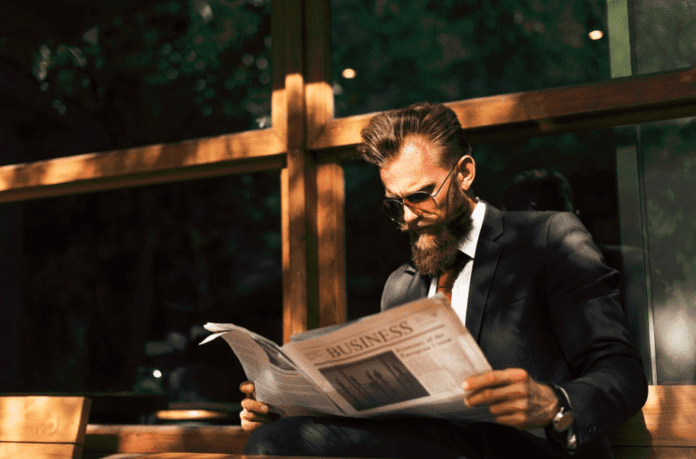 Investors have long been advised to have a well-rounded portfolio focusing on a variety of stocks and investments.  There are the obvious stocks everyone knows about like Walmart (NYSE: WMT), Apple (NASDAQ: AAPL), and Exxon Mobil (NYSE: XOM), but, are the usual players always going to be the best players?  History has shown the mighty fall and do not always rise again (Enron and Lehman Brothers, just to name a couple).
With so much uncertainty in the investing game, it might be time to consider a couple of alternative players in stocks to invest in: cannabis stock and cryptocurrency.
"People are getting more comfortable with the risk profile of cannabis."
CEO of cannabis focused workforce management company Wurk, Keegan Peterson, further notes, "Everyone … is going to want to be part of this."  With medical marijuana use legal in 29 states and recreational marijuana use legal in 9 states, the stigma of cannabis is lessening quickly.  Another strong indicator of acceptance is evident in a 2017 Gallop poll showing 64% of Americans support the legalization of marijuana.
The cannabis industry is expected to grow by as much as 400% in the next few years.  Worth roughly $7.7 billion now, the international cannabis industry is expected to grow to upwards of $30 billion by 2021.  Says Tim McGraw, CEO of cannabis-zoned real estate development firm Canna-Hub, "This is a train that is not going to be stopped."
Investors seeking stocks to buy might look at cannabis stocks in the budding marijuana industry.
Currently there are few marijuana stocks flying high as investments: AusCann Group Holdings (OTC: ACNNF) of Australia is up 75% and ICC Labs Inc. (OTC: ICCLF), of South America is up 26%.  Benchmark Botanics Inc (OTC: BHHKF) of British Columbia, Canada is up 10% while several other Canadian cannabis stocks are boasting even higher returns for investors willing to take the risk.
Marijuana has the potential to be traded as a commodity.  Bought and sold like corn, sugar, and other agricultural products, or, as an asset-based security like mortgage bundles, "eventually we will get around to trading cannabis" said the CEO of Medical Marijuana, Inc., Dr. Stuart Titus. "The cannabis futures market might be the largest futures market in the world."
Investing in cryptocurrency stocks can help diversify a portfolio.
Promising to change how business is conducted, cryptocurrency and the underlying blockchain technology could prove to have endless possibilities for investors.  Digital assets are not tied to most market and economic indicators, making them attractive alternative investments for those skittish about investing in times of market volatility.  Crypto stocks are not normally effected by a Fed rate hike or hot jobs report the way traditional stocks are.
Since falling considerably from their meteoric highs in 2017, the prices for those investors wishing to dip into cryptocurrency could look rather attractive today.  Recognized crypto stocks like Nvidia (NASDAQ: NVDA), TSMC (TSM), and blockchain leader IBM (NYSE: IBM) can provide investors exposure to the cryptocurrency market without out-sized risks.
Of the influx of institutional investors, Bill Barhydt, CEO of crypto exchange platform Abra, says, "(they are set to) have an incredible impact on price and liquidity in a positive way."  In mid-April, top bank Goldman Sachs Inc. (NYSE: GS) hired Justin Schmidt to be its first head of digital market assets in the bank's securities division.
An investor interested in an uncertain, yet, potentially profitable game could consider any of the notable cannabis based cryptocurrency stocks. 
PotCoin is the most widely recognized of the budding pot cryptocurrencies.  Dennis Rodman, the company's itinerant ambassador, was spotted during the summer of 2017 wearing a PotCoin t-shirt which kicked off a rush of publicity for the company.
PotCoin, and other companies like it, have come to the front because of the banking market's reluctance to do business with the marijuana industry.  Many institutions will not even open a business bank account with a medical marijuana dispensary or retail store.  To make financial matters even more challenging, cannabis companies are virtually blockaded from the credit card market.  PotCoin and other cannabis cryptocurrencies provide a financial platform which does not rely upon traditional cash-only transactions.
PotCoin sites having 800 ATM machines in more than 35 countries as of October 2017, with a goal of 500 more by year's end.  PotCoin has a market cap of $33.8 million on cryptocurrency exchanges, up from $81,547 in 2014, making it one of the prominent new cannabis currencies.
Substantially smaller CannabisCoin and DopeCoin have market caps of $6.2 million and $9.5 million respectively on the cryptocurrency exchanges.  CannabisCoin focuses on medical dispensaries with each CannabisCoin equaling 1 gram of medical marijuana.  DopeCoin targets product development with their "beta version" of "Crypto Billings" which it claims will "allow retailers to quickly adopt our secure cryptocurrency payment method into their online retail operations."  Also looking for a place among the cannabis cryptocurrencies are HempCoin and CannaCoin with market caps of $41 million and $413,769 respectively; both plan to concentrate on pot-product manufacturers and marijuana growers.
Marijuana dispensaries and retail outlets have not embraced cannabis cryptocurrencies quickly.  National marijuana law firm Vicente Sederberg's Sahar Ayinehsazian, director of government and regulatory affairs, says of cryptocurrency, "The appeal is figuring out a viable solution to the cannabis cash problem — it is a very lucrative area and a large part of my career is built on cannabis banking."
Pot-based cryptocurrency investors may see the attraction to buying mostly penny stocks with the hope of upcoming federal legalization of marijuana. 
Once marijuana is no longer illegal, profits on investments made now could be enormous.
James Jalil, a partner at Thompson Hine LLP, and executive director of the Wall Street Blockchain Alliance says, "If pot were ever to be declared not illegal, I would want to be the marijuana business.  I think it would explode.  It would be like coming off Prohibition."
Though not in mainstream investment portfolios yet, cryptocurrency and cannabis stocks, along with pot-based cryptocurrencies, are open fields to investors.  Investing in what are often inexpensive, but, risky stocks now could lead to big returns for investors in the future.