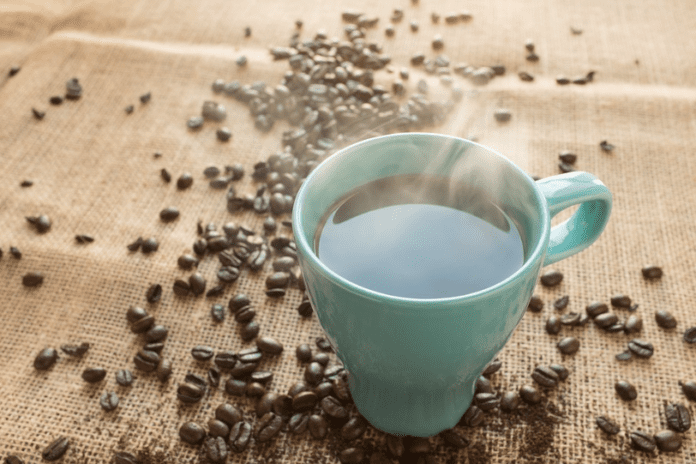 Ah, coffee…  For some people, the sun has not risen until they are sipping their first cup.  Other folks have warnings right on their cups proclaiming the foolhardiness of disturbing them before they finish their morning brew.  For others, it is a beloved social foundation. They meet their friends and family at the coffee shop.  Perhaps Jackie Chan said it best when he declared, "Coffee is a language in itself."
What people might not realize about coffee is it has great potential as a stock to invest in.
Whatever one personally thinks about the popular morning beverage, it might be time to starting thinking of it as more than a quick pick-me-up.  The price of coffee futures has been going up steadily.  What's more, analysts do not see any sign of this trend stopping within the next few years.  As of June 5, 2018, coffee is priced at $1.19 per pound and some analysts are forecasting coffee could soar to $3 per pound by the end of this year.
There is more than one factor driving up the price of coffee and coffee stock. 
On the plus side, global demand for coffee, especially in North American markets, is up considerably.
Unfortunately, recent weather patterns in coffee growing areas of the world have disrupted the bean's harvest.  Bad weather, most significantly El Niño, has wreaked havoc in South America which has some experts suggesting the Arabica harvest in Brazil will be devastated.
Vietnam has had rainfall in excess of 300 percent to 400 percent above normal.  This means the world's other leading coffee producer is experiencing disastrous damage to their biennial crop.
Increased demand and crop-devastating weather and the ensuing rise in coffee prices are not what coffee drinkers want to hear.  However, it is good news for those invested in coffee stock.  If one is not currently trading coffee but considering it, here are three top coffee stocks to pay attention to for the second quarter of 2018.
Starbucks Corporation (NASDAQ: SBUX), a leader in retail coffee outlets, is one of the best coffee stocks to buy.
With a presence in 75 countries worldwide, many people recognize the familiar green mermaid logo of the global leader in coffee retailing, roasting, and marketing.  Worldwide there are over 27,000 retail outlets; it is not easy to miss the chain's dominance in the coffee market.  Starbucks has a market cap of $78.536 billion and earned an annual revenue of $22.38 billion in 2017 with a net income of $2.88 billion.  As of June 5, 2018, Starbucks is trading at approximately 18.9 times earnings with its share prices at $55.85.
The median 12-month price target of $64 suggests a future upside of nearly 11 percent. The company paid nearly 25 percent over 2016's $0.80 per share leaping to dividends of $1 per share in 2017.  Starbuck's stock is favored among institutional investors including Fidelity, Vanguard, and BlackRock.  At this time, Starbuck's stock is rated just below Outperform.
Dunkin' Brands Group, Inc. (NASDAQ: DNKN) is getting attention as another of the best coffee stocks to invest in.
Although it originated outside Boston, Massachusetts, the orange and pink "DD" is recognized in 36 countries and in more than 11,000 restaurants.   Its famous New England roast keeps it a strong presence in the coffee market.  The Dunkin' Donuts company has a market cap of $5.292 billion and annual revenues close to $830 million.  The stock is trading at close to 17 times its earnings at $65.41 on June 5, 2018.  Recently, the stock has been temporarily volatile and is down nearly 3 percent year-to-date.
Dunkin' Donuts sold more than 1.7 billion cups of coffee in 2016 which amounts to approximately 30 cups every second, and that is not counting out-of-restaurant coffee sales.
The J. M. Smucker Company (NYSE: SJM) may not be a household name in coffee, but, it is a healthy coffee stock to invest in.  Here is why:

"With a name like Smuckers, it's got to be good." We all remember this household name sells people jellies and jams, but coffee?  Yes, as the J. M. Smucker Company owns many prominent coffee brands including Folger's, Cafe Bustelo, Kava, Pilon, Medaglia and Dunkin' Donuts (under a licensing agreement through 2034).  Smucker's is well entrenched is the American coffee market, boasting a market cap of $12.064 billion and 2017 annual revenue of $7.39 billion.
The stock is currently down over 14 percent year-to-date; trading at $106.10 on June 5, 2018.  In light of the entire food sector being down, lagging the broader market, Smucker's decline is not unexpected.  Market analysts are predicting higher profitability going forward.  Down from $689 million in 2016, the company's net income was $592 million in 2017.  The J. M. Smucker Company equates to a P/E ratio of 9.6.
Last year dividends were $2.65 (up 6 percent) and they hit $2.91 per share in 2017, which is in excess of a 19 percent increase.  At this time, the stock is trading below its 12-month median price target of $126.71 which suggests a potential upside of nearly 6 percent.
In the not-too-distant-future there could be some general wincing at the increased prices while waiting in line at one's favorite coffee shop; however, the investment potential could  ease some of the pain for those with a foothold in coffee stocks and this growth potential far outweighs such a minor fleeting side effect.