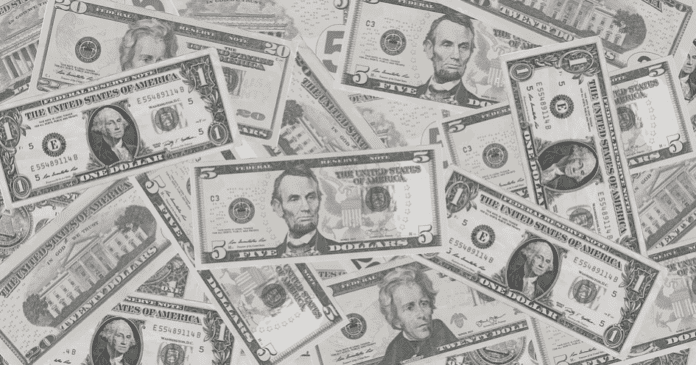 After learning the basics of how to buy penny stocks successfully you might be wondering which stocks under 5 to watch out for. In this article, we cover 8 top rated stocks under 5 and 1 to watch in 2018.
1. Stocks to watch: Viking Therapeutics
Viking Therapeutics, founded in 2012, is a company which develops novel therapeutics for endocrine and metabolic disorders. Viking started out trading stock in April 2015 at $8.50 to surge to $10 per share less than a month later. As we see often in stocks, it did have a downtrend which resulted in a share price under $1 in November 2016. The downtrend didn't last long, though, with a double bottom reversal in June 2017.
As of yesterday's closing price, Viking hovers at $6.06. This comes after it reached a year-end high of $4.40 per share. It has exceeded projected estimates of $5.75 per share so, this is definitely a penny stock to watch in 2018.
2. Stocks under 5: Ladenburg Thalmann Financial Services, Inc. 
Ladenburg Thalmann Financial Services was founded in 1876 and claims 135 years strong. It is a financial services company which diversifies with two primary business lines. The two lines are independent brokerage/advisory and investment banking and capital markets.
It had a 15 year high of $4.50 per share back in October 2014 and then saw a decline to $1.63 per share back in November 2016. It currently is seeing a rebound with yesterday's closing price set at $3.40 per share.
3. Stocks to invest in: Long Blockchain Corp
Long Blockchain Corp is a business that focuses on developing and investing in globally scalable blockchain technology solutions. It is on the precipice of the change in how people and businesses handle transactions.
Long Blockchain was formerly known as Long Island Iced Tea, Corp., but, changed its name when the company decided too make the plunge into blockchain technology. In February 2015, it rallied to a high of $15 which tumbled to $3.50 per share in June 2016 after a dramatic sell-off.
It had a historical low of $1.70 per share in September 2017 right before the name change only to have it quickly rise to the 10-15 range with the change. It did see another decline and is currently at $2.78 per share. Projected retracement is estimated to be at $3.55 per share. Time will tell!
4. Hot penny stocks: General Cannabis Corp
General Cannabis Corp is only set to become an increasingly valuable consulting and marketing company for weed industry firms. It is already a respected company that provides business solutions in regulatory and operational consulting, finance, and product marketing.
It also provides cash and securities management and real estate. With a 2017 market cap at $30.84 million with shares outstanding nearly 20 million, you can pretty much guarantee a climb – especially when you consider 2017's performance rate was 81.80%. These penny stocks under 5 are buzzing around $1.75 with a projection of $3 easily in the short-term and over $4.5 for the more long-term. If marijuana achieves eventual legalization, it could bring General Cannabis back up to prices of 2014 history which were over $50.
5. Penny stocks to buy in 2018: Urbana Corp
This Canadian investment company is a penny stock of note. With a diversified portfolio, it has a great range of top notch choices in public and private equities. It also invests in a variety of private companies across different industries.
In 2015, Urbana showed a remarkable doubling in price share. It has a high trading volume of 3.04k at around $2.60 per share. Urbana reported a net income of $43.70 million as of June 2017.
6. Hot penny stocks: Nemaura Medical Corp
Nemaura has been a game changer in the diabetes world. Their claim to fame is their new sugarBEAT device which caused great excitement at the February 2017 Paris medical conference. The sugarBEAT is a wireless and non-invasive skin patch designed for both Type 1 and Type 2 diabetes which can also be used for pre-diabetic purposes.
Nemaura was founded in 2009 as a holding company that specializes in medical facilities geared towards developing and testing devices that could help cure various strains of diabetes. With such a valid purpose, Nemaura has reached an all-time record of $1bn of market cap in 8 years. It soared to $9 per share in May 2017 and is set to increase with the release of the sugarBEAT device.
7. Stocks to watch: Fortress Biotech
Fortress Biotech Inc. has a strong drive and purpose as a biopharmaceutical company. Fortress is focusing on developing immunotherapy agents in the hopes of finding the penicillin of cancer.
Their current project, CNDO-109, could be a game-changer for those suffering with leukemia. The lysate biopharmaceutical is aimed at activating donor NK cells which then, in turn, would neutralize the disease.
With such an important project underway, the company's shares were trading around $4.25 in 2017. With a growth rate in 2017 of 49.65%, it makes Fortress a penny stock to watch in 2018. With the company releasing CNDO-109, we are almost guaranteed a new height in growth for Fortress this year.
8. Stocks to invest in: Cannabis Science Inc. 
This last top penny stock under 5 to watch is a bio therapeutic drugs company. Cannabis Science Inc. capitalizes on marijuana R&D. With the gradual national legalization happening, Cannabis Science is a penny stock under 5 to watch.
They are currently working on government approved cannabis- based pharmaceuticals which include CS-TATI1, CSS/BCC-1. It has been proven that a great number of  serious ailments and illness can be cured by phytocannabinoid products and this is what drives Cannabis Science Inc. to produce their marijuana based pharmaceuticals.
In 2017, their shares had a yearly performance rate at 241%. In May 2017, the stocks surged with a small pull back shortly after. The company started with a small revenue of $9.3k, but, is a solid option with great potential during this time of legalization. Strong 2017 year end balances prove that this is a top stock to watch.
We hope you enjoyed learning bout 8 penny stocks to watch in 2018. Happy Trading!