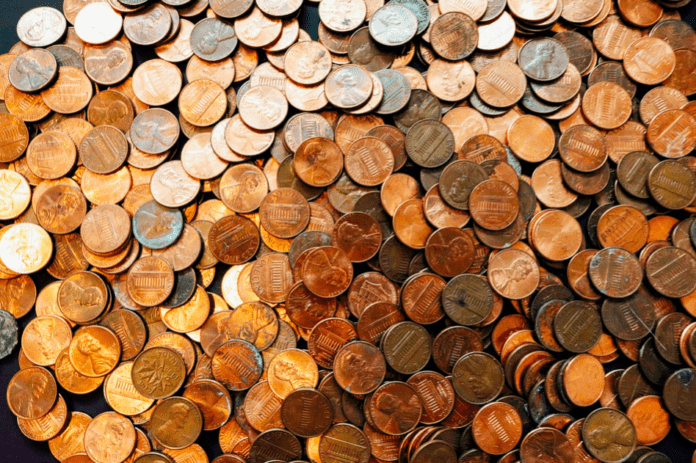 Penny stocks trade with a share price below $5 and often less than $1, hence the name.  Penny stocks offer a pretty exciting investment opportunity, especially for beginners, because their extremely low share prices allow one to own shares with little invested capital with the possibility to yield sizable percentage returns.
The catch is, however, that stocks under 5 such are usually highly speculative due to lack of liquidity, large bid-ask spreads, small market capitalization and limited following and disclosure. Given the high risks and rewards at play, this guide will help you get started.
Buying Stocks for Beginners
Some penny stocks are traded on regular exchanges such as the Nasdaq, but, major stock exchanges, such as the NYSE and Nasdaq, have special listing requirements that may preclude buying penny stocks. Nasdaq Rule 5550(a) will delist stocks that fail to maintain a minimum bid price of at least $1 per share for primary equities.
As a result, those stocks that trade under $5 per share are primarily traded on the over-the-counter bulletin board (OTCBB) and through the Pink Sheets. The OTCBB maintains some minimum listing requirements, but, note that Pink Sheets stocks are neither registered with the SEC nor subject to any listing requirements.
When seeking stocks to buy, a good brokerage/stock broker will provide online trading and self-help online options to maximize your control and independence as well as their availability. 
The most reputable will have both a nostro account as well as a depot (depository), a.k.a. your demat (dematerialized) account where shares are stored. This will help avoid bottlenecks to which speculative stocks under 5 are vulnerable.
When calculating and comparing fees, remember to keep the CMP (Current Market Price) in mind. Also take into account and ask about: transaction charges; minimum brokerage per share charges; minimum brokerage per order charges; large Order Surcharges; frequency of trading mandated by the broker; cost of maintaining a brokerage account; minimum deposit or inactivity fees; and lastly, charges towards withdrawal. A smart penny stocks trader should be aware of any and all fine prints when selecting a broker!
It's worth noting that a few brokers may disallow short selling in penny stocks as a risk management measure or require higher margin amounts to be maintained for the short positions. Due to the highly volatile price patterns of penny stocks along with high margin requirements, traders who want to short sell penny stocks should have extra funds at hand.
Buying Stocks Online
The response time of the website is vital since the high volatility in prices of penny stocks means a trader may not be able to get in or out of a position if the broker's site takes too long. The functionality and tool available are important depending on your specific  concerns and needs such as technical indicators or other specialized features.
Brokers to Help with Buying Penny Stocks
Specialized penny stocks brokers are usually the right advisers for stocks under 5. Here is a list of the top U.S.-regulated penny stocks brokerages compiled by Investopia:
What to Avoid When Buying Penny Stocks
Anything that appears to offer high returns with low costs has fraud potential. Certain typical red flags include heavy, but, unofficial promotions online or through brokers' boiler room telemarketing calls instead of open and fair marketing. Claims about insider information leading to a penny stock are also suspicious. Those claiming access to "insider information" are actually scammers working what's called a pump and dump scheme. Scammers may also be trying to short sell the penny stock using similar methods. Assurances of windfall profits are always scams.
Determining Which Stocks to Buy
One of the pitfalls of trading penny stocks is that, since most institutional investors have rules set up preventing them from trading penny stocks, they generally lack a following in the investment community. Therefore, liquidity is a serious concern, particularly for retail investors.
One of the biggest mistakes retail investors make is view penny stocks as affordable without considering or comparing the number of shares outstanding and relation to their market capitalization.
Also pay attention to dilution. The number of shares outstanding can get out of control due to employee stock options and stock splits. When trading penny stocks, find a company with a strong grasp on its share structure because consistent dilution erodes the value of the shares held by existing owners. (To learn more, check out: The Dangers of Share Dilution.)
Most stocks under 1 dollar have relatively small market capitalizations, but, this doesn't have to be the case. Ask yourself if the company will be able to turn a profit based on its current business structure and competes well in its sector. (For more details, see: Penny Stocks Explained.)
Are Hot Penny Stocks Even Real?
Though risky, penny stocks have a potential payoff due to their sudden, large price jumps. Though it is rare to find companies that can make a successful jump from penny to power stock, it can and does rake in a sizable profit. Investors have been known to bring in gains of over 1,000% in the period of a few weeks. The secret to success in this is, of course, doing diligent research to find the right stock. (For more, see: Penny Stocks Explained.)
General Growth Properties, Inc. (GGP) share price got down into penny stock range during the financial crisis of 2008. GGP owns, manages, leases and redevelops real estate such as regional malls in the U.S. As of August 15, 2016 GGP is trading at $30.04. These kinds of investment rewards are out there for savvy investors who do their homework, so, keep reading!