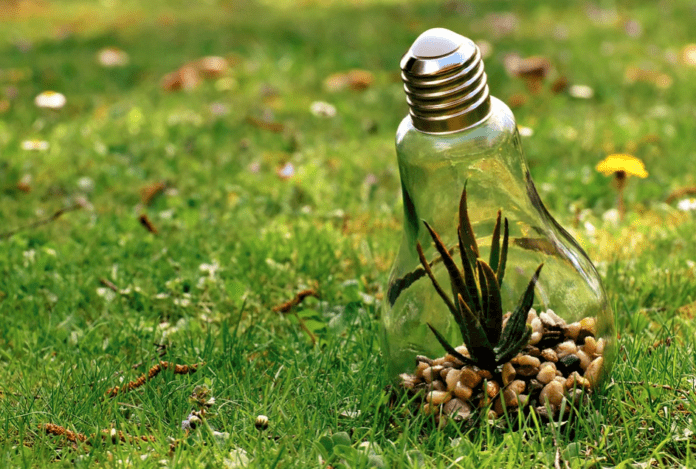 For decades, a number of investors have favored the energy industry considering the global demand for natural gas, oil and additional energy products are holding steady. In turn, this demand has provided ample incentive for companies to continually seek out new resources. Investors who have achieved the greatest success in the energy industry are those with the ability to foresee new trends; the most recent example of this would be the U.S. thrust into shale plays, placing new regions of the country on the front lines in the business of energy.
There are more ways than one for those looking for energy stocks to invest in to include exchange-traded funds. 
One of the advantages of exchange-traded funds (ETFs) as a means of investing in energy is the quick access it provides investors. The five of the most popular ETFs among energy investors are Energy Select Sector SPDR (NYSEMKT:XLE), Alerian MLP ETF (NYSEMKT:AMLP), Vanguard Energy (NYSEMKT:VDE), SPDR S&P Oil & Gas Exploration & Production (NYSEMKT:XOP), and United States Oil Fund(NYSEMKT:USO).
Some energy investors see the ideal investment in energy resources as being ETFs with potential for the broadest reach across the industry. The natural candidates for these investors are the Energy Select SPDR (NYSEMKT:XLE) or the Vanguard Energy (NYSEMKT:VDE) ETF.
Of all energy ETFs, SPDR is the largest by a long shot; this ETF consists of 30-plus holdings, the likes of oil giants, niche players (e.g., involved in refining, production, exploration and transmission of resources) and marketing groups catering to the industry. It should be noted 40% of this market-cap-weighted ETF's assets are tied up in two stocks, both major oil giants – Chevron (NYSE: CVX) and ExxonMobil (NYSE: XOM) – which is a drawback for some investors. However, the ETF covers a broader scope of companies and does so at a reasonable expense ratio.
The Vanguard ETF, while operating similarly, does so with relatively more diversification; this ETF holds 140 different companies. Among them, Chevron and Exxon still account for 35% of the ETF assets, but, the greater amount of holdings belong to small independent companies involved in exploration and production. Minor players in additional niche areas also make a showing on the list. Investors in Vanguard should expect rock bottom expenses with shares trading with slightly less liquidity than those of SPDR.
For ETF investors taking issue with channeling such large amounts of money into the energy giants of the U.S., a more preferred ETF option would include focused stocks.
In this case, a fund which concentrates its focus on master limited partnerships may be the preferred option, such as The Alerian MLP (NYSEMKT:AMLP) fund. Funds with this structure tend to come with high income and a primary focus on energy infrastructure plays and pipelines.
On the downside, this sector has weakened over the past year, though oil prices have been on the rise. This weakening is partly attributed to a few high-profile distribution cuts and the repercussions of some unfavorable tax reforms. All things considered, however, the long-term value of continuing to build an energy transmission infrastructure in the U.S. is not lost on many investors; such work could eventually pave the way for the roughly 30 MLPs, whose units are held by the Alerian MLP ETF, to rebound.
Some seeking stocks to buy prefer the modified equal-weight system of the SPDR E&P (NYSEMKT:XOP) ETF which is focused solely on energy companies involved in exploration and production.
In the modified equal-weight system, assets are allocated to all stocks – 70, in the case of SPDR E&P – meaning a single company cannot hold more than a small fraction of the assets; currently, this number is 2.25%. Again, Chevron and Exxon are present in this portfolio, but, featured alongside a host of E&P players which are both far smaller and have far more potential for growth.
Of late, returns for this ETF have not differed much from energy ETFs with broader bases; however, the structure of this portfolio lends itself to a greater upside in boom times.
A final option for investors looking for stocks to invest in directly from the energy industry would be the United States Oil Fund (EMKT:USO).
This ETF is a great vehicle for investors seeking to enter the crude oil futures market. The futures contracts held by the U.S. Oil Fund fluctuate in sync with the price of crude oil. By doing so, the ETF sidesteps the typical operational risks inherent in oil-related investments; on the flip side, the cost of this approach is a gradual decline of value associated with the typical contractual relationship (and the differing expiration dates) of the oil futures market.
Choosing the right energy ETF stocks to invest in depends largely on where an investor prefers to focus.
Investors who anticipate good prospects for the energy industry overall may wish to choose a broader-based ETF as a starting point, such as Vanguard or SPDR. Others wishing to hone their focus may choose an ETF with more narrow niches, giving them access to a greater pool of potential candidates to choose from and more diversity of focus areas. Whichever an investor chooses, investments in energy ETFs are believed to be rife with potential this year and beyond with oil again on the rise.