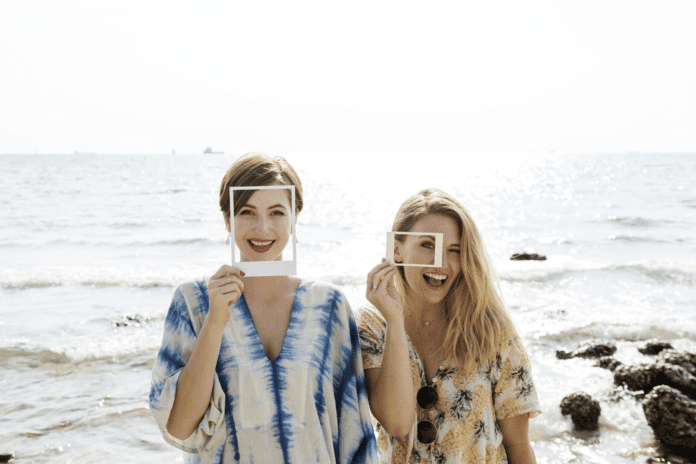 Every generation thinks "kids today" are so different from when they grew up.
Once upon a time, Elvis Presley's performance in shirt and slacks was shot from the waist up on the Ed Sullivan show for the sake of prudence, and now performers wear, well, whatever covers just enough, for worldwide televised events and no one thinks anything of it.  Times have changed and people have changed.  It is only normal for the people of one generation to do things a little differently than the last and that includes their investing styles.
Millennials often make their financial choices, and decide how to invest, differently than the generations preceding them.
Many millennials (typically recognized as the generation born between 1980 and 2000) do not find the standard stock and bond portfolio as their preferred approach to investing.  A number of millennials tend to examine outside factors such as environmental impact and social issues when choosing companies they care to back and what investment strategies they will follow.
Quickly expanding in the financial world are socially responsible investments (SRIs). Americans in their 20s and 30s are currently twice as likely to focus on SRI investments as the general investing population, according to a report by USA Today, as well as a report by Morgan Stanley's Institute for Sustainable Investing.
Millennials, as well as other investors, are choosing exchange-traded funds (ETFs) as a preferred investment vehicle.
SRIs have met with the rapidly expanding world of hundreds of ETFs and mutual funds, and this seems to be hitting the sweet spot with investors hoping to make a positive difference in the future of the world while, at the same time, investing for their own futures.
By the end of 2017, fund tracker Morningstar reported there were 234 ETFs and mutual funds which indicated they were filtered for socially responsible investment practices such as social or environmental impact.  The report indicates the number of SRI funds has risen more than 100 percent in the last five years with assets in those funds elevating 142 percent in the interceding time period.  SRI mutual funds and ETFs accounted for more than $100 billion in assets at the beginning of this year.
David Alt, CFA, CFP, Head of Responsible Investing at PNC Asset Management Group indicates the substantial growth in sustainable ETFs is closely related to the boom in the ETF field in general.  "All investors are embracing passive ETFs due to their low cost and daily transparency," he says, adding "sustainable ETFs that are broad enough to resemble a fully diversified index have similar features as traditional passive ETFs" including "access to investment strategies in a low-cost manner."
Many investors want to know: what makes an ETF part of a sustainable or socially responsible investment portfolio?
Co-founder Michael Katchen of a Toronto-based online investment management service indicates there is a rigorous test.  He says, "the assets that go into the socially responsible portfolios have gone through a screening process to make sure they meet the requirements of a particular fund."
One ETF aiming its attention on companies with low carbon emissions goals is the iShares MSCI ACWI Low Carbon Target ETF (CRBN).  Companies in this fund rely less on fossil fuels than their peers; for instance, investors will not see Transocean Ltd (NYSE: RIG), an oil driller, in its basket, but, they will find Apple (NASDAQ: AAPL).
Affordable housing is a familiar area of focus for those interested in buying sustainable ETFs.
Millennials are very aware of how difficult it is to find a home they can financially manage. Therefore, a chance to invest in a fund promoting affordable housing, like the iShares GNMA Bond ETF (GNMA), with U.S. government issued residential mortgage-backed bonds, appeals to them.
The iShares MSCI KLD 400 Social ETF (DSI) is an SRI ETF focused on socially responsible issues.  These stocks possess "positive environmental, social and governance characteristics," according to MSCI.  The fund puts forth a number of companies which are not involved with adult entertainment, military weapons, gambling, tobacco, alcohol or other flagged industries.  This fund houses companies like the Walt Disney Company (NYSE: DIS) and Facebook (NASDAQ: FB).
Companies committed to gender equality and diversity are important to millennials; ETFs like the SPDR SSGA Gender Diversity Index ETF (SHE) fit the bill.  The fund's summary prospectus says this ETF focuses on companies which are "leaders in advancing women through gender diversity."
The PowerShares Taxable Municipal Bond Portfolio ETF (BAB) is favored among younger investors interested in local initiatives.  This fund allows investors to manage risk through local municipal bonds while putting their money behind environmentally responsible projects.
Investors interested in choosing ETFs with a focus on social and environmental awareness must still put time and effort into research.
David Alt suggests an ETF "might be marketed as following a specific theme like 'water,' but investors need to look at the underlying stocks to determine if the companies have a sufficient exposure to water projects."  Furthermore, "investors should always look at the underlying holdings and expenses as part of the process to determine if a sustainable ETF or a thematic strategy is a prudent investment."
Focusing on one area of interest in the socially and environmentally investing world with only these types of ETFs may be tempting.  However, Alt advocates discretion when working with these funds.  He says, "the issue with thematic ETFs that are specific to one theme or strategy is that they often come with much higher fees than traditional passive strategies, even though those strategies are also passive. You're oftentimes paying active manager fees for a passive strategy. You also need to look at the underlying securities in a thematic ETF."