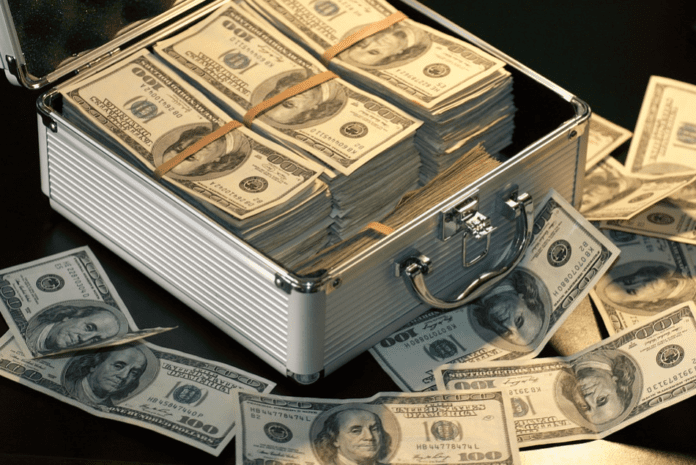 Investors looking to buy stocks often look for hot Nasdaq stocks and the most active stocks. These investors would be wise to consider buying penny stocks. These stocks do not always cost a mere single cent; however, they are inexpensive. These stocks can be under $5 or these stocks can even be under $1. At such a low price, investors can purchase a plethora of these hot penny stocks and can even buy these stocks online. This strategy means that, even if a stock increases by just a few cents per share, an investor could make a decent profit.
However, investors should enter this situation understanding that penny stocks have no solid rules regarding how much one must initially invest. Nevertheless, some factors can affect one's investment in penny stocks. There are a number of penny stocks to buy in 2018, and, by paying close attention to the following tips, investors can maximize their investment, even in an often volatile market.
Opening an Account to Buy Penny Stocks
Once you have identified penny stocks to invest in, you will have to open an account with a broker. Oftentimes, brokers will require a minimum deposit for new accounts. This is usually true if you are opening a margin account, which will allow you to trade with a broker's money. This required balance can vary between brokerage firms, but, it usually ranges from $500 to $2,500. This is a substantial range and you should go into this situation knowing how much you are willing to put down in order to get into the game. However, this amount can increase depending on how you and your broker trade. For example, pattern day traders must deposit a minimum of $25,000.
Paying Broker Commissions When Buying Penny Stocks
Once you have found stocks to buy, you will have to consider other issues, such the commission which you will pay your broker. By now, you have come to realize that your broker is going to get money from you at a lot of different points during your investment's duration. This commission can be high; however, the amount you might pay will vary by broker as well as the size of the trade.
For example, full-service brokers typically charge a higher commission for a trade that involves a large number of shares of whatever stocks you choose to invest in, but, will charge a lower commission for a trade that involves a smaller number of shares. Your broker will charge a commission every time you buy penny stocks–and even when you sell penny stocks. Day traders, individuals who execute several trades per week, can charge commissions that quickly become expensive.
Jut as it is important to research when you are buying stocks, it is equally important to research your potential brokers. When you identify stocks to invest in, it is important to know how much a broker will charge you and factor this into your initial investment.
Paying Broker Fees When Buying Penny Stocks
In addition to charging commission, many brokers also charge fees. Yet again, we see the many ways in which you will have to pay your broker just to get a chance to play the stock market and buy penny stocks. These fees can include account maintenance, account inactivity and margin loans, and even transferring assets between accounts.
When you are researching brokers, before you choose to use one to help you buy stocks, be sure to examine your agreement to determine any possible charges. You should take these charges into consideration when you make a deposit.
Assessing Your Personal Goals When Buying Penny Stocks
When you decide to buy stocks on Nasdaq and research buying penny stocks, you undoubtedly do so for personal reasons. Perhaps you want to save for your retirement, or to help make your child's college fund more robust. Regardless of your reason, the reasons for your decision to find stocks to invest in can help guide both your investment and your approach to your broker.
Your personal financial outlook can, and should, affect how you approach buying stocks. It should also affect how much you are willing to pay a broker, how many stocks you want to hold, how long you intend to hold those stocks, and how much money you want to ultimately earn. Some of these factors, such as how much money you will earn from stocks, are impossible to predict. However, if you set goals with respect to the date by which you want to achieve your goal and the maximum amount of money you are willing to risk on buying penny stocks, your time as an investor can be more profitable, or, at least, less stressful.
By buying penny stocks, you can hold more low-priced shares with a more modest investment than if you purchased higher-priced stocks.
This situation is appealing for many investors. Nevertheless, buying penny stocks is not without risk. The Securities Exchange Commission considers penny stocks to be volatile because there is no way to affirm their prices; also, there is no guarantee that you will find a buyer for your shares. Additionally, individuals interested in buying penny stocks must go into this investment knowing that some of these stocks are manipulated to defraud investors. It is important to thoroughly research a company and a stock before investing, even if these stocks are under $5.
Even if you research a stock and a company, there is no guarantee that buying penny stocks will be your ticket to becoming a millionaire. Just like in every other aspect of life, buying penny stocks comes with risks. When you open an account and buy stocks on Nasdaq, be aware that, according to some estimates, 90% of traders lose some amount of money. Despite these harsh numbers, you should still consider watching for hot penny stocks. You can increase your odds of success through intelligent investing and a strong stomach for volatile markets.