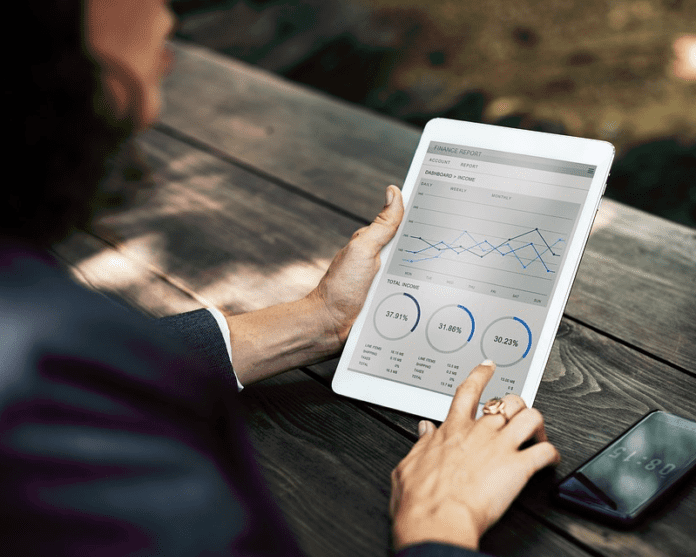 Finding fast-growing stocks is easy, but, finding stocks with potential for growth that will continue and stay strong in the future is more difficult. It is easy to sort the market by growth rates, but, it is something entirely different to pick out stocks that will bring along substantial growth in the future. The Motley Fool has helped out with stocks to buy.
Stocks to invest in with a promising future are are two hot NASDAQ stocks and one from the New York Stock Exchange.
MOMO (NASDAQ:MOMO) has gone from another dating app on the market into a multifaceted social media entertainment platform. Impinj (NASDAQ:Pl) provides ultra-high-frequency radio-frequency identification solutions via RFID and RAIN technology for identification, location, and authentication. Sociedad Quimica y Minera de Chile (NYSE:SQM) is a producer of lithium carbonate, iodine, and potassium nitrate. These are the top three penny stocks to buy in 2018 due to their low performance and trade prices right now, with promise of explosive comebacks later this year.
When buying stocks on NASDAQ, consider MOMO, also known as "China's Tinder," which is more than just a dating app.
While it lets users find each other via shared locations, its major push in growth comes from its live video streaming business. Here is where the real revenue is being generated via membership fees and virtual gifts. While MOMO acknowledges its slowing user base and revenue growth via the dating app, that is because of their shifting in marketing strategies and user-acquisition plans. MOMO has a similar growth profile of the Internet as a whole industry. With a healthy growth rate of the Internet, it is promising for MOMO as well, with a projected growth of 11.02% this year. That means this stock is a good place to bet on future growth paying off with early investments.
Impinj has seen a few sharp drops since its major growth spurts in the past two years, but, it's still on the list of stocks to watch in 2018.
A promising start halted in its tracks may seem like a red flag, but, a heroic comeback is on the horizon. While this stock may seem like a dud right now, that is due to the shift in business taking place later in the second half of 2018 and beyond. Several big clients are taking their time to plan, test, and implement their plans for Impinj's technology. They are holding back right now, but, sights are set on business picking up in the second half of 2018.
Optimism surges as Impinj presented at Morgan Stanley Technology, Media & Telecom conference in February. While production woes have slowed down the company's progress, they are ready to push ahead with the technology. An investment in this underdog of a stock right now could pay off big for investors who see Impinj make a comeback into the second and third quarter of this year. With people pulling out and holding off investments from this stock, it is a feast for those ready to roll the dice in hopes of breaking big in the near future.
The last of the hot penny stocks on this list is Sociedad Quimica y Minera; the company is experiencing a boom in selling prices for their lithium products.
Lithium carbonate and lithium hydroxide have seen skyrocketing prices in the past several years. With production continually on the rise, this only benefits companies such as SQM. In Chile, where SQM calls home, there was a nice increase in administration assistance in recent years. The government in Chile has seen a change in focus of its homeland businesses and that includes SQM. It has taken a new pro-business and pro-mining focus which has resulted in a huge push for making lithium production a top priority in the country.
With this recent assistance, the company has seen an increase in its annual production quota by the government. Investors in SQM are shaking things up with their stakes in the company. Nutrien is looking to sell its 32% share of SQM so that the company can have a more attentive investor with helping the efforts of SQM move forward. With all of these shake ups and changes, SQM can understandably be overlooked; however, SQM is poised to bounce back and with projects for 50,000 MT per year in the sights of SQM, there will be a sharp rise in profits and revenue. There will be many opportunities to jump on this rise as selling prices will soar alongside production increases in the year to come.
All three of these companies are sturdy examples of penny stocks to buy in 2018 due to their history of good fortunes.
While they are seeing dips in stock prices from changes in their business strategy, supply chains, and popularity, these companies are set to soar in 2018. Buying penny stocks involves risk due to the volatility in nature of companies such as the ones we have covered today. These are not the most active stocks on the market, but, these are stocks to watch and stocks to invest in before they spike up.