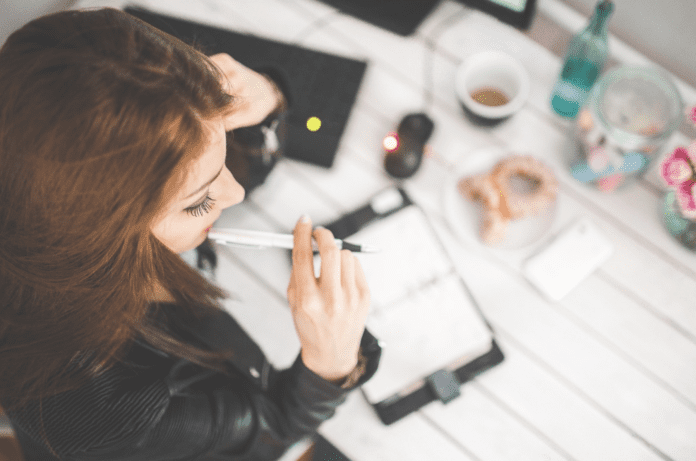 On some levels, the millennial generation goes about life differently than their parents and grandparents.  The old general rule was to go to college; start a family while establishing a career; work, work, work; then retire.  Today, some young adults have definite ideas of how they want to live right now, which might mean putting off starting a family or a clearly defined career while they gain life experiences their older peers never dreamed of.
Still, young people hear it all the time: "it is never too early to start planning for the future."  The old adage is probably even truer now than it ever was.  Presently, people are living longer, but, only in part due to advanced medical technology; people are smarter about how they live and have a heretofore unrealized knowledge of healthy living.  To make the most of what could be a long, vibrant life, it is more important than ever to invest in the future.
The investing world is wide open to young investors; there are a sizeable number of good investments for millennials.
Young investors have the great benefit of a long time to build up a substantial portfolio at a slow and steady pace.  Long-term investors have the luxury of being able to ride out stock market storms as well as consider more risky stock options which could yield nice future returns.  Of course, savvy investors of any age should ideally have stocks with long-term growth potential and reliable dividends.  Below is a collection of stocks 20-something investors might be wise to consider:
Wells Fargo is a smart stock to invest in for millennials banking on the future.
Once among the banking industry's blue-chip giants, Wells Fargo (NYSE: WFC) has plenty of opportunities for those willing to invest now.  The bank managed to come out of the 2008 recession quickly and without a scratch, but, a recent scandal over crooked employees opening fraudulent accounts have brought the stock down significantly.  
In the face of the scandal, WFC is in need of time to repair its reputation; fortunately, the public tends to forget one disgrace when a bigger story screams from the headlines.  Not unlike other banking institutions, Wells Fargo is streamlining by closing some of its branches and preparing to focus on digital banking.  WFC is banking on these measures to get it back on the right track while preparing for the future as online banking becomes more popular.

Once the clouds have cleared on the bank's scandal, Wells Fargo will likely bounce back to the top with the investors who weathered the storm with them cashing in on their loyalty.  With the bank paying a dividend yield of 2.89 percent, it would seem they are well on their way back up as well as a good choice for the young investor's portfolio.
Operating in an expanding industry, Waste Management is a good, solid investment for millennials.
Trash is not pretty; moreover, it does not seem like the way waste is managed is going to be revolutionized overnight.  Collection truck and landfill owner and operator Waste Management, Inc. (NYSE: WM) contracts with a region's government to pick up and dispose of rubbish.  Because WM owns the local disposal sites, the company is not affected by significant customer turnover.
Unlike so many other industries, including technology and banking, WM is not likely to experience any major changes within the waste industry.  People are going to keep throwing things away, and Waste Management will continue to deal with them which makes it a great long-term stock to invest in.  The 2.25 percent dividend yield WM offers fits into any portfolio.
Not just one of the best stocks to invest in decades ago, IBM is a good investment for millennials now.
While it does not jump out as one of today's cutting-edge stocks, International Business Machines Corp. (NYSE: IBM) does have the potential to rise from its status as a tired old tech hardware.
IBM's Watson supercomputer (of Jeopardy! fame) is hoping to shake up a number of industries including health analytics and cybersecurity.  Although the company has not put forth concrete figures for Watson, it has the potential to significantly reduce healthcare costs and advance personalized medicine; this could put IBM on top of the tech pile again.
One of Watson's applications may make connections between huge databases of patient information and symptoms and diseases not recognized by medical professionals.  Not only could the healthcare industry save immense amounts of money, but, patients would benefit from having their diseases identified much earlier than they are with conventional diagnosing standards, often leading to far better outcomes.
IBM is making progress in the realm of artificial intelligence (AI), an industry on the edge of explosion.  IBM hopes to be one of four companies dominating in the AI field.
Aside from the huge leaps Watson is making, IBM is a stock to consider investing in for its progress in cloud computing.
IBM is shifting away from its legendary hardware business and moving on to analytics and its cloud presence.  Both segments are expanding admirably; strategic imperatives rose 5 percent and its cloud is up 15 percent from the previous year.  At this time, these two segments comprise more than 50 percent of the firm's revenue.
For those willing to take the journey on IBM's somewhat bumpy road, the firm is paying a 4.2 percent dividend yield.  The company has a 47 percent payout ratio indicating the solid dividend is likely to increase in the future.
Millennials just starting out in the investing world have an abundance of options with which to plan their financial future.
Young people have a lot of choices as to how they want to live their lives; those taking their initial leaps while investing in stocks for the security of their futures could realize the comfort of having a safety net.