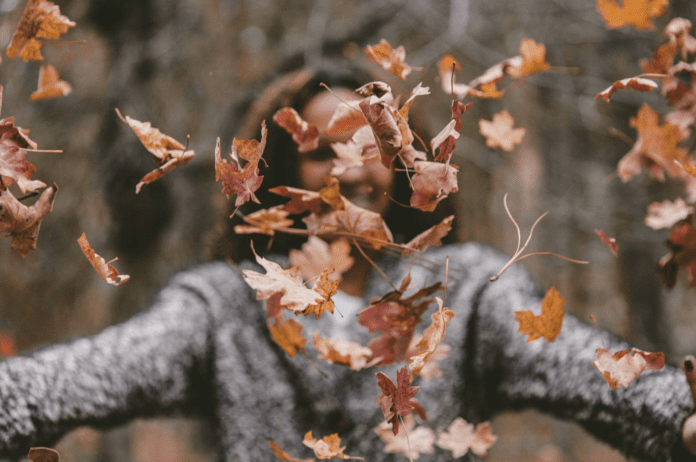 Vacation time is coming to a close and soon the crisp smell of fall leaves crunching under the feet of bustling students will emerge into the daily perspective. When it comes to preparing your financial portfolios for the year, September will be a great month for a check up on how your stocks are performing.
5 of the best stocks to buy could show investors healthy returns for next year.
Before closing out the year, fall could be an ideal moment to review your assets and see how they are helping or hindering your financial goals. A little planning ahead of the crazed to-do that is the holiday season could go a long way to earn peace of mind for ringing in 2019. Here's a list of a handful of stocks worth your consideration for closing out 2018 with a profitable bang in the coming year!
#1: In spite of the setbacks from earlier this year, United Parcel Service, Inc. (NYSE:UPS) stocks are poised to rally.
The all-too familiar service with parcel carriers hopping from the big, brown van is in a position to need to spend to add capacity. They have their competition cut out for them: the threat of Amazon though the two are able to coexist, even during UPS lows. UPS manages to stay ahead of delivery rival FedEx Corporation(NYSE:FDX). With the burgeoning demands of the thriving and growing e-commerce market, UPS is in an excellent position to stay in the game.
Of interest to investors are the sell-off and benefits from tax reform. These set UPS in a position to trade around 15 times their midpoint guidance for 2018. Additionally, the yield for this stock is 3.4%. No stock is without risk; however, UPS stock is priced for deceleration and could be an excellent stock to buy to rake in some profits for year's end.
#2: When it comes to popular technology ready to take over, another great stock to buy is Fitbit (NYSE:FIT).
Fibit and Apple Watch have run a neck-and-neck race for best features for a growing customer base looking to track steps and function normally with connectivity while out and about. Fitbit is working its way from simpler fitness trackers to full-blown smartwatches. Their affordable Versa has performed well, shipping out more than 1 million a few weeks following the launch, in spite of profit dips during previous quarters. The price compared to the Apple Watch is appealing for devoted customers.
This innovation demonstrates the company is willing and able to innovate with the times and creating a product people will want to purchase. While the income will still be tight as this transition moves through the course, Fitbit's net cash totals more than $650 million giving them some wiggle room to make up the losses. This stock just might be a great investment as long as they turn things around in a few well-tracked steps.
#3: While the company name will ring a bell from back in the computer dark ages, International Business Machines (NYSE:IBM) represents a large cap stock to buy in preparation for a comeback.
IBM trades for less than 11 times the company's guidance for full-year adjusted earnings and the dividend yield is above 4%. This may not sound like the best buy; however, its underpricing is more of a positive than meets the eye.
IBM still has a competitive edge with long-standing networks with other strong businesses placing it in a position to gain enormous, multiyear, cross-technology advantages. This amounts to IBM's strength to stay in the market in spite of revenue setbacks. Their cloud business brought in $18.5 billion in sales over the past year; considering cloud services are skyrocketing to an $11.1 billion annual run rate, the profits are bound to rise. IBM security and encryption business is also seeing excellent payouts for this innovative, 50 year old company. Your investment in the company could pay off in spite of how the ticker reads as their margins continue to improve through to the updated business plans. This stock to buy at such good prices for investors could greatly pay off in the coming years.
#4: Another risky, but, potentially profitable stock to buy for the end of this year is Roku Inc (NASDAQ:ROKU).
Roku also has the appearance of a company which has lost its stride at first glance. On the basis of an adjusted EBITDA scale, profits are unremarkable.
However, just as with any stocks, investors must dig into the particulars to gauge whether or not a cheaper stock today is primed to be a money-making asset tomorrow. Roku management has an intriguing plan following a Q4 call. Roku plans to build a "true content ecosystem" which, from the point of view of a subscriber, has beaten the scores of rivals such as Charter Communications Inc (NASDAQ:CHTR). The company is only behind AT&T Inc. (NYSE:T) and Comcast Corporation (NASDAQ:CMCSA). Margins for the platform segment are positive with international markets mostly untapped. Roku may be able to turn profitable on a short term timescale.
#5: Finally, a great stock to buy while assessing your portfolio for the coming year is American Eagle Outfitters (NYSE:AEO).
American Eagle Outfitters are great at what they do – which has a plus and a minus holding in this equation. While they are among the best retailers in the game, mall shops are struggling against the e-commerce market. Price competition is getting uncomfortable and this ill-fitting economy is in need of a makeover.
American Eagle maintains positive comps and their earnings have become somewhat reliably stable. Nonetheless, this stock trades at 12 times EPS dipping into net cash. The saving grace is the company's aerie line which has exploded in popularity and sales, rising 27% during 2017. Products from this line are a large contributor for how American Eagle has stayed on top of a struggling mall-based business arrangement. Investors will be interested to know the 2.6% dividend provides income while the business continues to recalibrate and produce popular clothing. There's room for growth, but, the current atmosphere is still promising.
Prepare your portfolio for the end of 2018 with stocks worth buying to potentially benefit from innovative business planning and quality product creation.
To learn more about checking in on your portfolio, read 17 Habits That Millionaires Have And How They Can Help You Be Successful.