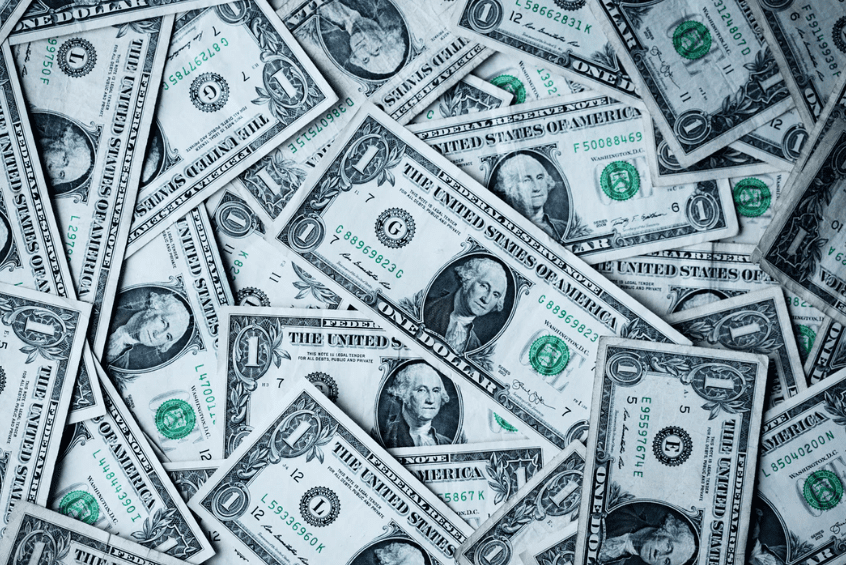 Investing in stock is really easier than a lot of people think.  A person does not have to be rich or have thousands of dollars earmarked for playing the stock market; even a small to moderate investment can start someone on the road to a future nest egg.
Investors have many great options for stocks to invest in for less than $10

Of course, there are stocks that everyone has heard of: Apple Inc. ( NASDAQ: AAPL), trading at $191.82 (as of June 16, 2018), Microsoft Corp. (NASDAQ: MSFT) trading at $105.34, and Facebook Inc. (NASDAQ: FB) trading at $207.94, but not everyone can afford premium stocks such as these.  The good news is one does not have to pay over $100 a share, or even $10 a share to get in on some good investments.
The price of a stock does not necessarily determine if it is essentially a good investment.  These stocks are great investments for more than just their reasonable price.
Solar energy companies offer investors affordable stocks to buy with great potential for future profit
Companies involved in the installation of solar energy have found the industry lucrative but it has been a long road for investors to realize a profit.  As one of the top three U.S. residential solar installers, Vivint Solar Inc. (NYSE: VSLR) is worthwhile for that reason alone. Its shares are selling for $5.48 and there is upside potential for investors even if the company has no future sales and simply lets existing contracts run off over the next 20 years.
SunPower Corporation (NASDAQ: SPWR) stands out as the solar manufacturing industry's efficiency forerunner; 22 percent of the energy their panels generate is turned into electricity.  SPWR is hard to beat in the rooftop solar market where high-efficiency rules, but it has trouble competing against commodity Chinese solar panels in the utility-scale market.  The company's stock price has dipped while operations were streamlined and assets were sold off, but margins are steadily improving to the point of potential profit by the end of 2018.  At stocks selling at just $7.81 a share, this company, in an industry bright with promise, is worth investing in.

Under $10 health industry stocks stand out as best stocks to buy now for significant future upside potential
Cerus Corporation (NASDAQ: CERS) focuses its biomedical products on blood transfusion safety.  With a ranking of 26 out of 365 healthcare companies and its price increasing by nearly 166 percent in the last year, this stock is exceptional and a buy recommendation. The company's president and chief executive officer, William "Obi" Greenman is exceedingly optimistic about the future of Cerus, noting product revenue for the first quarter of 2018 was $13.6 million, nearly double the $7 million in revenue for the same period in 2017.  This expanding company is a great investment at just $7.32 per share.
Rigel Pharmaceuticals (NASDAQ: RIGL) has two potentially huge things in the works.  First is the recent approval of Travalisse for use in adults with chronic immune thrombocytopenia (ITP), which is a serious disorder potentially leading to profuse bleeding and bruising.  Early signs are promising for the drug that is still in the "show me" stage for investors.  In the drug's favor are its competitive pricing and a comprehensive commercial strategy which includes bringing awareness and accessibility to patients with ITP and educating doctors on the notable clinical benefits of Travalisse vs. current treatments.
In addition to the promise of Travalisse, is the possibility for Rigel to expand R835 into multiple autoimmune disorders, including MS and arthritis. Rigel stock is currently trading at $2.81 a share but offers a huge potential upside of over 165 percent, taking its shares to nearly $8 in the near future.
The Achaogen (NASDAQ: AKAO) pharmaceutical company develops cutting-edge antibacterials to treat infections resistant to other drugs.  Zemdri, a drug with potential to treat complex urinary tract infections, received that approval at the end of June 2018, but it did not receive approval as a treatment for CRE bacterial infections (also known as "superbugs") which prompted what stock analysts are calling an "excessive" stock sell-off.
According to Cowen and Co's Chris Shibutani: "We see the sell-off in AKAO from already markedly discounted levels as overdone and see attractive opportunity.  We expect real-world use in CRE even in the absence of a formal label given clinical/microbial data."
AKAO stock has analysts forecasting a tremendous upside potential of 144 percent which would take the stock currently trading at $7.14 to around $19.
Brand name gadget stocks are among the best under $10 stocks to invest in as they regain their popularity
GoPro Inc. (NASDAQ: GPRO) is poised to recover from its reputation as a device too complicated for the average user.  The company's focus is currently on its Fusion spherical camera with its "good, better, best" action camera strategy.  GoPro expects its operating costs to be under $400 million in 2018, which is lower than in past years, getting it close to break-even.  If the company just sticks to its camera market and does not attempt expansion into markets that have been previously unsuccessful like media and drones, GoPro could become profitable and its stock could jump significantly from its current price of $6.25 per share.

Fitbit Inc. (NYSE: FIT) is another gadget stock that is poised to make a comeback; this one emerging from the diminishing activity tracker market.  According to management, its latest smartwatch, the Fitbit Versa, had the company's most successful launch to date.  By delving more deeply into the popular smartwatch market and shifting its main focus from activity trackers, the former forerunner in fitness wearables hopes to compete with Apple and Garmin who are currently top competitors.  Fitbit has brand recognition and its stock could easily climb significantly above the $6.64 per share it is trading at now if the smartwatch craze continues to build.