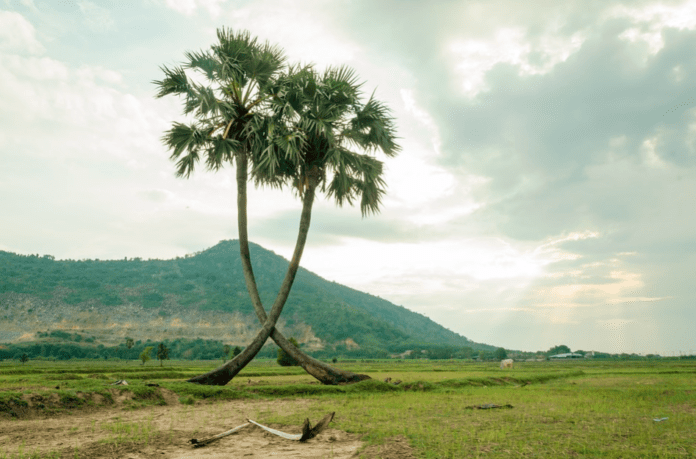 Penny stocks seem intriguing to those looking to diversify or investors buying stocks for the first time. The low initial investment creates the illusion of low risk; but, penny stocks are a gamble. While not all penny stocks are created equal, finding the potential for an impressive ROI requires attentive, pointed investigation and a high risk tolerance.
When it comes to identifying whether or not certain penny stocks are worth more than the initial buy in, heed the warnings of others' mistakes before actually buying stocks.
How do you tell the difference between failing penny stocks and profitable ventures? What made Enron a bad buy and the stocks under 5 from the Monster Beverage Corporation (MNST) an excellent investment?
Those who snatched up the penny stocks of the now delisted Enron company stopped short during their research. What likely lured most of those investors into buying stocks with the company was the previous price; Enron's shares once were worth close to $100. What may have looked like a deal at first glance was really a warning sign; Enron was going bankrupt and fictionalizing their bookkeeping resulting in a 100% loss for the investors.
All stocks have to start somewhere; when no one was yet acquainted with the business newcomer Monster Beverage, its shares entered the market as a penny stocks. Those who purchased shares with the energy drink company back in 1996 at $0.04 have enjoyed profitable growth since their initial investment.
To spot great penny stocks which may be worth the risk, perform due diligence and check the stock life cycle.
Doing your due diligence translates to thoroughly researching the company whose penny stocks have caught your attention. Look for how long the company has been in business and what their business actually is, as some industries have more potential than others. Is the stock from an established company whose goods are becoming antiquated or out of popular favor (i.e. coal), or is the company in the novelty stage of building its audience in a growing field of technology or other high demand industry?
There are some penny stocks companies who are in a startup phase. This phase often indicates a newcomer in a crowd of competitors, low customer demand, and innovative or just novel goods and services on the market. The technology and biotechnology industries are prime candidates for burgeoning companies trying to make their way to Wall Street. These types of business are in a period of high costs and low (if any) sales which results in cheap prices for shares. As penny stocks companies in this phase grow and earn more sales, the demand has the potential to increase.
Make sure to include the management of the company in your list of topics to research when buying stocks. It's not often a brilliant manager works for penny stock companies. The rare example of Take Concur Technologies (CNQR), which rose from $0.31 per share to $129 per share, was backed by several factors, though, significant credit is due to the leadership and focused interest of President and CEO Rajeev Singh. A bright, motivated manager can make a positive impact on a seemingly floundering company.
One of the best penny stocks to watch right now is Air Industries Group Inc. (NYSE: AIRI). 
Air industries Group Inc. is an "integrated manufacturer of precision machined components, mechanical assemblies, precision sheet metal assemblies, and electronic enclosures." This company produces assemblies and critical machinery components from metals such as titanium, Inconel, and 300M. The company addresses various other aspects of critical flight equipment as well as hydraulic cylinder testing.
The company, originally established in 1979, has grown independently and through acquisition. Recently, Air Industries Inc. made a public announcement regarding a partnership with European manufacturer Westworld. This partnership has the potential to be advantageous to AIRI considering Westworld has for the past 30 years engaged in the space and defense markets. The contacts Westworld adds to AIRI's roster within the industry is invaluable for expanding its presence worldwide. More information regarding the dedication and leadership of the company's higher management can be found here.
Currently, AIRI shares are priced at $1.60. Analysts predict, with plans for global expansion, AIRI shares may gain up to 56%, as high as $2.50, in the near future.
Penny stocks with Adavaxis Inc. may have even greater potential with some analysts predicting 1000% growth.  
Bitoech company Advaxis Inc. (Nasdaq: ADXS) develops treatments for cancer; particularly, those cancers associated with human papilloma virus (HPV). These penny stocks serve as a good example for sizing up what a company produces and whether or not the company will remain relevant. HPV is the most common sexually transmitted disease (STD), affecting over 79 million Americans today, according to the U.S. Center for Disease Control (CDC). This statistic covers close to a third of the U.S. population making the work of this company highly relevant. Advaxis, thus far, developed five investigational immunotherapies designed to fight various HPV-related cancers.
Among their most recent developments, Adavaxis has received exposure in the news for developing a treatment for cervical cancer. The company demonstrates operating transparency with plenty of information available regarding its management on the company website.
Analysts suspect a bullish future for the ADXS stock price to include the generous prediction of Jefferies, the global investment bank. Jefferies anticipates a rise from the current price of $2.05 per share to $24, making for a 1,070% ROI.
No amount of research into penny stocks is an absolute guarantee of profitability.
Keep in mind trading in stocks under 5 is volatile no matter how much homework one is willing to do. Though the two penny stocks listed in this article as stocks to watch or buy are listed on the major exchanges, most penny stocks are traded on OTC or Pink sheets. The listing requirements outside of the major NYSE and Nasdaq exchanges are not particularly firm which sets the stage for fraud opportunities. Many would say luck has a hand in whether or not a company's penny stocks are set to make investors rich. As Timothy Sykes would advise, check your expectations and lower your risk by taking incremental gains and getting out of penny stocks with time to spare.