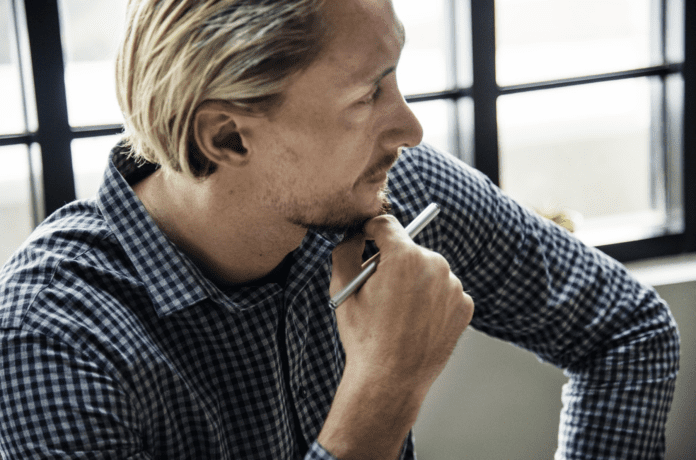 It is Memorial Day weekend, the unofficial start of summer, and even though the longest days of the year are still ahead, stock trading is already showing signs of slowing down.  Although mid-year doldrums are normal in the investment world, this year is even drowsier because investors are unclear as to how the Fed is going to manage ongoing inflation; in addition, there is also the persistent worry of a possible trade war.
There are many fast-growing Nasdaq stocks to consider investing in now to beat the summer heat.
These stocks may potentially be able to take the heat off the dog days of summer by providing investors with quick growth, even if the economy is headed toward uncertainty.  Some of these companies may sound familiar, others are not as widely recognized but with catchy names; all are obviously doing what it takes within their organizations to merit investors' attention.
Splunk Inc. (NASDAQ: SPLK) boasts solid profits now, predicting more will come (and keep coming), making it a stock to invest in right now.
Most people have never heard of Splunk, but, many companies are finding their software crucial to the management of their massive amounts of data.  Splunk is essentially a technology which gathers and analyzes a company's digital data and processes it to be of real use by generating reports, graphs, alerts, etc.
Spunk's numbers are impressive: they are projected to earn $1.01 per share this year, a significant increase from last year's 62 cents per share, on a 28 percent increase in revenue.  In 2019, they project a 25 percent top line growth, pushing their profits to $1.47 per share.  Splunk has been named one of Fortune Magazine's Future 50 as one of the most innovative, forward-looking companies worldwide.
Etsy Inc. (NASDAQ: ETSY) is not only proving handmade is still in fashion, but, makes for a great stock to buy (and feel good about).
Etsy is balking at the conventional equation of mass production equaling big profits.  The company capitalizes on its user-friendly website which does not overwhelm their customers with hoards of items to potentially purchase.
Etsy's last quarter, ending in March, reported a 25 percent growth in revenue while gross merchandise sales rose nearly 20 percent year-over-year.  The number of buyers and sellers swelled also, further cementing the company is headed in the right direction.
Godaddy Inc. (NYSE: GDDY), the website hosting and domain registration service, is a solid stock to invest in.
Even if one is not sure what exactly Godaddy is, they have recognition, from their bug-green race car to their reputation of using strikingly beautiful women in their racy television commercials.  Fortunately, the company no longer relies on quirkiness; they are now a first choice for domain registration and web-hosting in what has become a commonplace business.
This year, they expect to grow around 16 percent in sales which is enough to fortify their bottom line from the 2017 24 cents per share to a projected 48 cents per share.  They expect to double profits again to 96 cents per share next year with an 11 percent revenue growth.
Netflix, Inc. (NASDAQ: NFLX) reported a 63 percent improvement in net income, making it a solid stock to buy.
Netflix's revenue growth was an impressive 40 percent, not at all out of the ordinary for the streaming video and dvd loaning platform.  Their reported growth signifies a significant reduction in their negative cash flow.
NVIDIA Corporation (NASDAQ: NVDA) had a record-breaking last quarter, positioning the company as a top choice stock to invest in.
NVIDIA's wide-reaching arms in the tech industry include computer processors, graphics cards and artificial intelligence (AI).  In fact, its product is becoming the best source for hardware to the AI industry because it is most suitable (and available) to manage the demanding number-crunching AI requires.
Last quarter's record breaking $3.2 billion top line was up 62 percent.  Additionally, their GAAP per share profits rose in excess of 150 percent year-over-year.
Weibo Corp (ADR) (NASDAQ: WB) is a stellar choice among stocks to buy; they expect to keep posting impressive profits into the foreseeable future.
Weibo is somewhat similar to Twitter; it operates on an ad-supporting microblogging site in China.  It also bears some resemblance to Facebook because its user interface is more immersive than Twitter's.
Weibo's numbers are telling the tale of success with last quarter's revenue up 76 percent year-over-year at $350 million.  This quarter, they are already projecting sales between $420 and $430 million, a big jump from this time last year's top line of $253 million.
Vertex Pharmaceuticals Incorporated (NASDAQ: VRTX) is expected to grow nearly 30 percent this year with another 21 percent in 2019, making it one of the best stocks to invest in now.
Vertex Pharmaceuticals has two significant cystic fibrosis (CF) drug approvals to thank for its expected growth of 29 percent.  It can take some time for a drug's sales to reach their full potential; both of the drugs, Kalydeco and Sumdeko, are still in high-growth phases.  In addition to Symdeko's starting sales of $34 million, and Kalydeco's revenue climbing 34 percent, another CF drug, Orkambi, realized a 20 percent improvement in its year-over-year sales.
Diamondback Energy Inc. (NASDAQ: FANG) showed their revenue doubled year-over-year, positioning it as a viable energy stock to buy over the summer.
Diamondback is an independent oil and gas corporation with its focus on fracking in the Permian Basin.  The company is profitable, even with oil prices barely above $50 per barrel.  Last quarter, they reported their year-over-year revenue to be up 100 percent, raising its Q1-2017 per share profits of $1.46 to a notable $1.65 per share a year later.
DexCom, Inc. (NASDAQ: DXCM) forecasts its long and steady growth streak to continue which is just one reason it's a great stock to invest in.
DexCom manufactures diabetes monitoring devices.  Their latest device, the Dexcom G6 glucose monitor is state-of-the-art.  According to this year's top line revenue growth projection of 17 percent, followed by next year's estimated 14 percent growth, patients attest to its excellent reputation.  Even if their numbers are not incentive enough for investors, the startling prediction of diabetes cases doubling, if not tripling from 2010's levels by 2050, would seem very enticing.