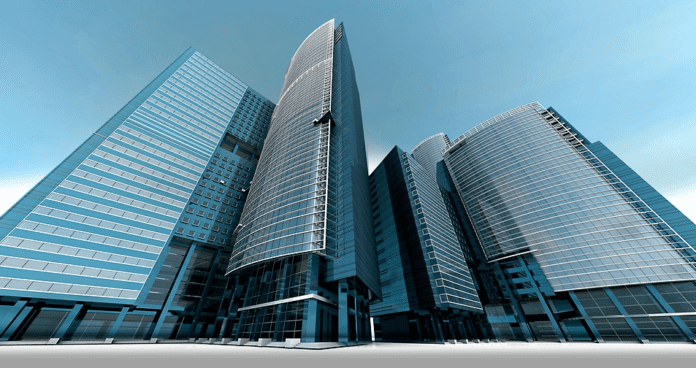 Once again investors are looking at recent geopolitical events as catalysts for a potential stock market shake-up.  The G-7 meeting last week has investors casting their eyes toward any signs of declining economic growth due to an increase in trade tensions.
It might be wise to consider dependable dividend payers trading at reasonable prices as the best stocks to invest in during this uncertain time.
According to a lengthy interview in Barron's, CEO and Gilman Hill Asset Management portfolio manager Jenny Van Leeuwen Harrington, said, "I'm looking for a resilient stream of cash flows that support the dividends that's almost tangible, that you can really see and feel and sink your teeth into."
More than 40 percent of the $355 million in assets the Gilman Hill firm manages are in equity income stocks, according to Barron's.  From October 2006 (when the firm started) to April 2018, Ms. Harrington's portfolio has put out a net annualized return of 6.35 percent. This is 2 percent below the same period's S&P 500 Index (SPX).  She favors limiting the downside and has only posted losses in two calendar years since 2007; in 2008 her 30 percent loss compared positively with the 37 percent downfall of the S&P 500.  At this time, she reports her portfolio has a yield of 5.7 percent overall.
Ms. Harrington told Barron's she forecasts Qualcomm Inc. (NASDAQ: QCOM) will overcome being weighted down by "a lot of noise," and be a great stock to invest in.
Qualcomm is the top manufacturer of chips for use in cell phones; but it has had its share of recent bumps.  The unsuccessful takeover attempt by Broadcom Inc. (NASDAQ: AVGO), legal conflicts over licensing agreements with Apple Inc. (NASDAQ: AAPL), and their own advance on NXP Semiconductors N.V. (NASDAQ: NXPI) – which has been sullied by U.S. and China trade disputes – are among the troubles facing the company.  Ms. Harrington foresees the noise quieting down and the stock getting a jump with a company reported $10 billion share repurchase plan.  If the company's management projections for 2019 earnings are met at the current valuation multiple, Ms. Harrington projects the stock could have a 50 percent upside.
Several factors point toward retailer L Brands Inc. (NYSE: LB) as one of the best stocks to buy as investors face an unknown market future.
Ms. Harrington calls the parent company of well-known lingerie retailer Victoria's Secret and Bath & Body Works the "market leader" whose "appeal cuts across socioeconomic segments," and across regions.  Its "combination of cash-flow resilience and dividend coverage was the most compelling of the retailers we've looked at," she says.  In addition, she says [the company has] "an excellent management team that knows how to weather economic cycles."  Finally, she recognizes a "disconnect" behind the battered price of L Brands stock and the company's actual stable performance, the problem being that "the market threw out the whole [retail] sector" haphazardly.
Six Flags Entertainment Corp. (NYSE: SIX) is "completely committed" to raising dividends which makes it one of the more stable stocks to invest in now.
Ms. Harrington heralds this stock as "super interesting in that it has an incredibly high barrier to entry." That is, she says, "You can't just start a new theme park."  People are always on the lookout for affordable family vacations, especially during challenging economic times or when gas prices are on the rise which makes the theme park recession proof.  Ms. Harrington told Barron's people looking for cheap vacations will likely flock to their nearest Six Flags park.  In addition to lowering operating costs, the company has consistently raised the price of season passes.  Tax reform was very beneficial to the company's bottom line.
Over the last 5 years, Six Flag's dividends have risen by 73 percent.  Expansion beyond the U.S. is planned for the future.  Ms. Harrington says the company is projecting a 10 percent annualized growth in adjusted EBITDA through 2020.
With two drugs in midstage trials, Viking Therapeutics (NASDAQ: VKTX) may be a potentially great biotech stock to invest in.
Viking's lead product candidate, VK5211, is hoping to prove a safer alternative to testosterone therapy for hip fracture patients. The drug has already shown enough promise to warrant a late-stage trial moving forward.
VK2809 is the company's experimental drug for the treatment of fatty liver disease and hypercholesterolemia.  This drug has major potential to become a new treatment option for patients with non-alcoholic steatohepatitis, or NASH, which is a potentially life-threatening condition.  Currently, there are no FDA approved treatments for NASH even though it's the leading cause of liver transplants in the U.S. and cases are on the rise.  Some industry insiders have treatments for NASH at the top of the untapped drug market.

Because Viking's drug is a year behind other NASH treatments, they have a lot of competition to be first to cross the line to make a larger pivotal trial worthwhile.  Viking shareholders may have reason to rejoice as the company seems very close to having midstage success with VK2809.  This will have the company ending the year with potentially two late-stage drug candidates before the end of 2018.
Why buy cheap stocks?  The answer could be in Crispr Therapeutics (NASDAQ: CRSP), a biotech company looking to revolutionize the way rare diseases and cancers are treated.  
In addition to its medical applications, the gene editing platform is also hoping their tech will change the way crops are grown and livestock is raised.  Crisper and partner Vertex Pharmaceuticals is within a hair's breadth of being first to bring a CRISPR based therapy to market. 
The Food and Drug Administration (FDA) put an unexpected clinical hold on the partner's experimental sickle cell treatment CTX001 in May.  This hold should eventually get lifted as the FDA learns more about the brand new technology.  Because of this, Crisper and Vertex should easily retain their strong foothold in the race to become the first publicly traded companies with CRISPR human trials in progress.